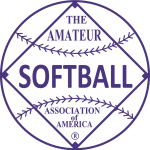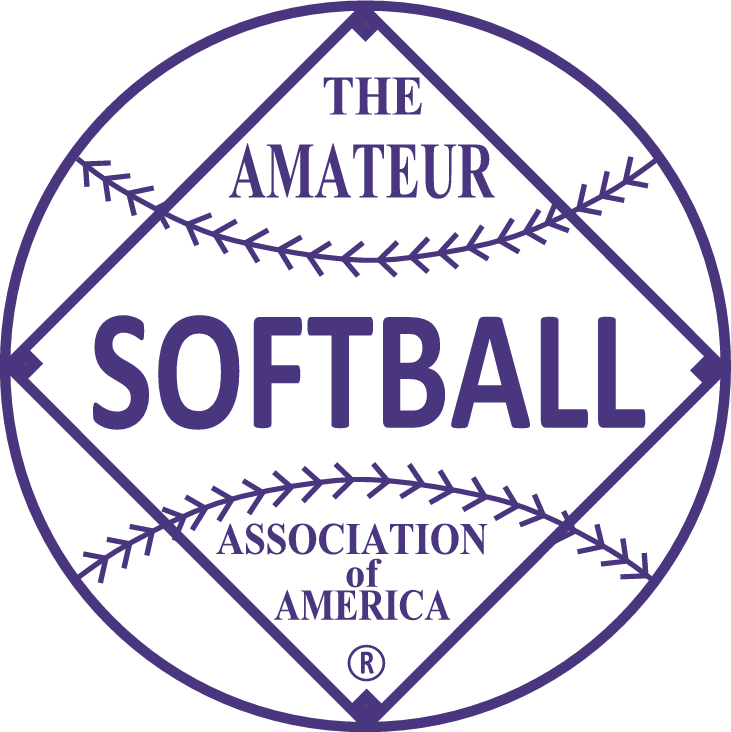 1960 held at Louisville, Kentucky.
---
Champion – Pharr Yarn, McAdenville, North Carolina
Runner Up – Parks & Recreation/Dee's Sports Shop, Detroit, Michigan
---
Detroit Parks 'N' Rec had to defeat a Chatterbox team, made up of employees from Bendix of Hamilton, OH 18-3 in the loser bracket finals. Pharr Yarn defeated Bendix 8-2 to put them in the loser's bracket. Detroit, already beaten by Pharr Yarn 17-6 in the winner's bracket final lost a close 4-2 decision to Pharr Yarn in the championship game. Pharr Yarn was led by the big bat of Pick Biggerstaff. For Parks 'n Rec, Tom Chappelle pitched all 7 games, going 5-2. Pitcher Carroll Beale of Pharr Yarn, Catcher Pick Biggerstaff and Second Basemen Toby Bradshaw were three of the reasons that Pharr Yarn outscored their opponents 69-21 in the 6 games. Jack Biggerstaff hit a titanic home run well over the left field fence to give Pharr Yarn a 2-0 lead in the 4th inning of the championship game. Detroit came back to tie the game in the bottom of the 4th on two McAdenville errors. The Yarn-men broke the 2-2 deadlock with Carroll Beale's double and Jim Teeter's Sac fly to give them a 4-2 lead that would hold up.
---
MVP – Jack "Pick" Biggerstaff, Pharr Yarn
HR Leader – Tom Chappelle, Detroit Parks & Recreation – 6

Batting Leader – Gene Hulshult, Bendix Chatterbox (18-24, HR) – .750
---
ASA MAJOR INDUSTRIAL ALL AMERICANS 
P – Carroll  Beale, Pharr Yarn
C – Jack "Pick" Biggerstaff, Pharr Yarn
1B – Bobby Mercer, Louisville Firemen
2B – Toby Bradshaw, Pharr Yarn
3B – Frank Verbanac, Detroit Parks & Rec
SS – Nick Gaurascio, Tirabassi Excavating
SF – Jerry Keisler, Pharr Yarn
LF – Jim Wessel, National Lead
CF – Don Doerfler, Continental Can
RF – Al Cornett, Louisville Firemen
MGR – Leroy Wynn, Pharr Yarn
---
FINAL STANDINGS
1. Pharr Yarn, McAdenville, NC (6-0)
2. Parks & Recreation, Detroit, MI (5-2)
3. Bendix, Hamilton. OH (5-2)
4. Continental Can Pittsburgh PA (5-2)
5t. General Electric, Louisville, KY (4-2)
5t. Firemen, Louisville, KY (4-2)
7t. National Lead, Cincinnati, OH (3-2)
7t. Turbo Jets, Cincinnati, OH (3-2)
9t. Bausch & Lombe, Rochester, NY (2-2)
9t. Tirabassi & Sons, Kenosha, WI (2-2)
9t. Grumman Aircraft, Massapequa, NY (2-2)
9t. Mayrose Meats, St. Louis, MO (2-2)
13t. Minneapolis Gas Co., Minneapolis, MN (1-2)
13t. Carling Local No. 162; Cleveland, OH (1-2)
13t. Combustion Eng., Chattanooga, TN (1-2)
13t. Wayne Lee Ingalls, Pascagoula, MS (1-2)
17t. Glerc Jets Stars, Marietta, GA (1-2)
17t. Bryant Electric, Bridgeport, CT (1-2)
17t. Metals & Control. Attleboro, MA (1-2)
17t. Reese Candy Co., Syracuse, NY (0-2)
17t. U.S. Time Corp., Little Rock, AR (0-2)
17t. Saberjets, Mobile, AL (0-2)
17t. Albemerle Craftsmen, Richmond, VA (0-2)
17t. Allied Chemical Co., Toledo, OH (0-2)
25t. Martino Iron & Metal, Brack'ridge, PA (0-2)
25t. Harnischfeger, Milwaukee, WI (0-2)