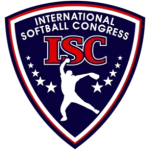 1949 held at Phoenix, Arizona.
---
Champion – A-1 Queens, Phoenix, Arizona (121-42)
Runner Up – Downtown Chevy Sooner Queens, Oklahoma City, Oklahoma
---
Charlotte Armstrong's 1-hit shutout won the 2nd and deciding game 6-0. Dot Myers had the big blow, a 3-run HR.
A-1 Queens win was so dominant, the numbers are mind boggling. They were 8-0, the runner-up was 7-6. The run differential was 41-3, 13 runs more than the closest team and 10 runs less than the closest team. Their two pitchers, Carolyn Morris and Charlotte Armstrong were both 4-0 with 3 shutouts each. Morris gave up 1 run and Armstrong 2.
The talk of the tournament was the MVP pitcher from Oklahoma City Sooner Queens, Alma Wilson, who pitched every single inning of the tournament for the Sooner girls, 88 consecutive innings and went 7-6 in the event.
Diane Holder won the Miss Softball Award as her team came from Los Angeles with just 9 players, causing her to pitch all 42 innings for the squad.
Alice Jorgensen was 2-2 on the mound for the Seattle Epicures and also won the batting title with a .412 average.
---
MVP Award – Alma Wilson, Sooner Queens (7-6, pitched all 13 games, 88 consecutive innings, had 4 shutouts)
Outstanding Pitcher – Carolyn Morris, A-1 Queens (4-0, 28 IP, 3 shutouts)
Leading Hitter – Alice Jorgensen, Seattle Epicures (7-17, also 2-2 pitching) – .412
Miss Softball Award – Diane Holder, Los Angeles Arden Farms (Pitcher, 1-3 record, team came with 9 players, she hurled all 42 innings)
---
1949 NSC ALL WORLD TEAM
P – Charlotte Armstrong, Phoenix A-1 Queens (4-0)
P – Lottie Jackson, Jax Brewer Maids (3-2)
P – Carolyn Morris, Phoenix A-1 Queens (4-0)
C – Alice Jorgensen, Seattle Epicures
C – Lois Williams, Phoenix A-1 Queens
1B – Flossie Ballard, Phoenix A-1 Queens
2B – Margie Yetman, Downtown Chevy Sooner Queens
3B – Betty Giertz, Phoenix A-1 Queens
SS – Kay Rohrer, Jax Brewer Maids
OF – Jane Skeeter Eden, Erin Brews
OF – Dottie Myers, Phoenix A-1 Queens
OF – Dodie Nelson, Phoenix A-1 Queens
UTIL – Hazel Gill, Jax Brewer Maids
UTIL – Alma Wilson, Downtown Chevy Sooner Queens (7-6)
UTIL – Diane Holder, Los Angeles Arden Farms (1-3)
---
FINAL STANDINGS
1. A-1 Queens, Phoenix, AZ (8-0)
2. Downtown Chevy Sooner Queens, Oklahoma City, OK (7-6)
3. Jax Brewery Maids, New Orleans, LA (3-4)
4. Seattle Epicures, Seattle, WA (3-4)
5t. Erin Brews, Cleveland, OH (3-3)
5t. Arden Farms, Los Angeles, CA (1-3)
7t. Superettes, Rock Island, IL (1-3)
7t. Martin Maids, West Allis, WI (0-3)
* winners bracket games were all best of 3 series