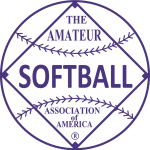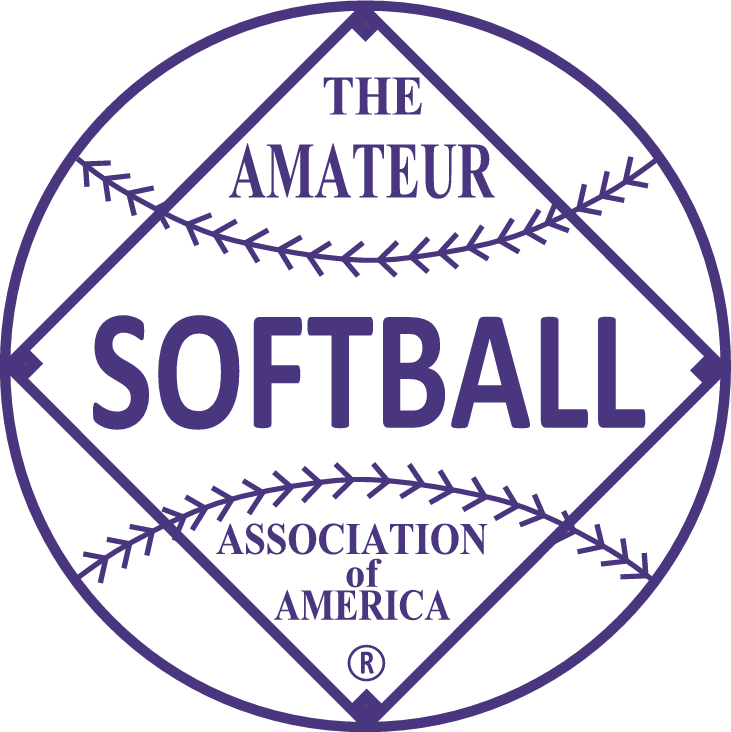 1942 held at Detroit, Michigan.
---
Champion – Jax Brewer Maids, New Orleans, Louisiana (92-6)
Runner Up – Garden City Maids, Chicago, Illinois
---
In 1942, ASA changed the way teams qualified for national tournaments. Instead of having every state and metro champ come to the national tournament. Wartime restrictions on travel and gas, etc, made things different. ASA divided the country into regions. States and Metros would still have their own championship tournaments and the winners of these would travel to a location within their region and play a regional championship tournament. The winners of the regional championships would be invited to the national championship tournament along with the host team and the defending champ. This would drastically cut down on the number of teams at the Nationals. Because of the reduced number of teams, the nationals would be run in a double elimination format, instead of the single elimination format that was used from 1933-1941.   The number was reduced from upwards of 70 State and Metro Champions that were eligible for National play down to manageable 16 teams.
Garden City Maids scored in the 7th to break a string of 57.2 scoreless IP by Nina Korgan. She started her streak in 1941 with the Higgins Midgets of Tulsa, OK. She pitched a 1-0 shutout against the Arizona Ramblers in the semi-finals. That was her 7th straight shutout in National Championship play. She went into the 7th inning of the championship game leading 1-0, recorded 2 outs and then a late Chicago rally pushed a run across to make the final score 4-1.
Jax Maids, scored all their runs in the first inning of the championship. Blanche Soniat laid down a perfect bunt, Olympia Savona reached base safely, Lillian Thread bunted and reached safely on an errant throw. Freda Savona got a base hit to score Olympia Savona, then base hits by Lottie Jackson and Dottie Pitts scored Soniat, Thread and Freda Savona.
Lottie Jackson, Jax Maids (1-0, beat Chicago in winners bracket final, pitched 5 innings of shutout ball, before Nina Korgan came in to finish out the game.)
Chicago Maids Pitchers – Sonny Berger (2-1) and Shirley Dressander (1-1).
Terri Davis, Sunday Morning Class, Toronto went 4-9, .444.
Nina Korgan, Jax Maids went 4-0, 1 save, 3 shutouts, gave up 1 run in 30.2 IP, 36 Ks, 3 one-hitters, won 4-1 final with 9 K.
---
Unofficial MVP – N/A
HR Leader – N/A
Batting Leader – Jo Leonard, Garden City Maids (6-12) – .500
---
FIRST TEAM ALL-AMERICANS
N/A
---
FINAL STANDINGS
1. Jax Brewer Maids, New Orleans, LA (5-0) (Southwestern)
2. Garden City Maids, Chicago, IL (3-2) (West Central)
3. Erin Brews, Cleveland, OH (2-2) (East Central)
4. Arizona Ramblers, Phoenix, AZ (2-2) (Pacific Coast)
5t. Local #400 Coeds, Detroit, MI (1-2) (Host)
5t. American Yarn, Mount Holly, NC (1-2) (South Atlantic)
7t. Denver Industrial Bank, Denver, CO (1-2) (Rocky Mountain)
7t. Greenwood Electric, Des Moines, IA (0-2) (Western)
9. Sunday Morning Class, Toronto, ON (1-2) (Canada)
---
NOTES
Higgins Midgets, Tulsa, OK – (Defending Champs) – Disbanded. North Atlantic Champ – Haywood-Schuster Company, East Douglass, MA (could not attend). Mid-Atlantic Champ – Linden Arians, Linden, NJ (could not attend). Central Atlantic Champ – Westport Girls, Baltimore, MD (could not attend due to financial reasons). Northern Region did not send a team or did not hold a tournament. Southern Region did not send a team or did not hold a tournament. Northwestern Champ – Copperettes, Garfield, UT (Entered Pacific Coast Regional, lost to Arizona Ramblers in the final, and did not attend).