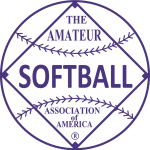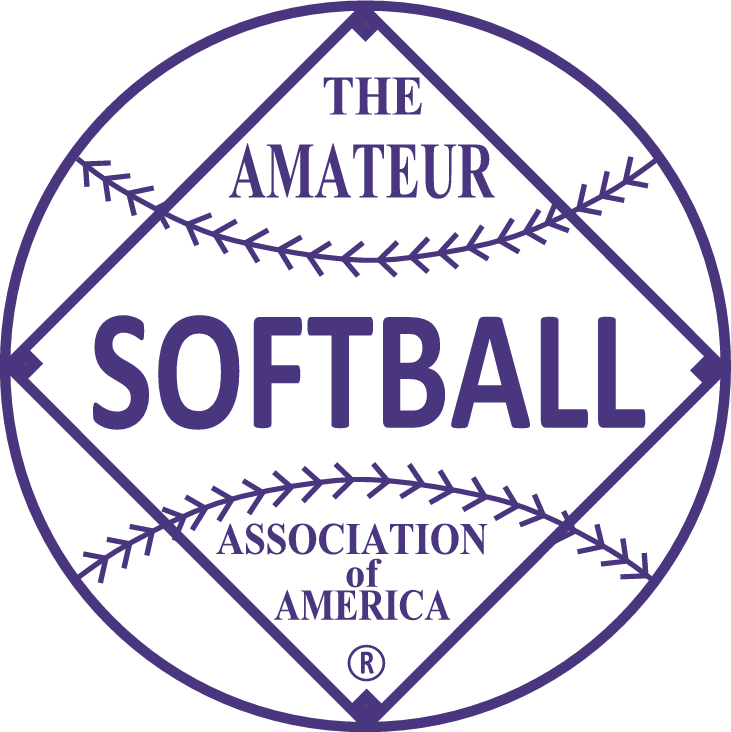 2020 held at Oklahoma City, Oklahoma.
---
Champion – Kegel Black Knights, Amboy, Minnesota
Runner Up – Decatur ADM, Decatur, Illinois
---
The 2020 USA Softball Men's Major Fast Pitch National Championship concluded on Sunday with the Kegel Black Knights taking home the Championship trophy following their 8-1 victory over the NY Gremlins. Finishing in fifth place with a 2-2 record one year ago at the 2019 edition, the Black Knights went on a 4-0 undefeated run and outscored opponents 51-21 at the USA Softball Hall of Fame Complex.
In the opening matchup on Championship Sunday, Bear Bottom Lodge bested Jay Blank Realty, 11-5. Bear Bottom Lodge's Codi Pannebecker got the offense started with a two-run home run before a double from Juan Platner quickly made it 3-0 in the first inning. An error by Jay Blank Realty allowed another two runners to cross home, giving Bear Bottom Lodge a 5-0 lead heading into the bottom half of the frame. Bear Bottom Lodge continued to add to their lead and ultimately came out on top, 11-5, with Kevin Reber finishing 2-for-3 at the plate. From the circle, Phil Zimmerman and Julian Fernandez limited Jay Blank Realty to six hits and fanned seven batters.
Sunday's Game 2 featured Bear Bottom Lodge and the NY Gremlins going head-to-head, with the Gremlins claiming a 6-1 victory and setting up a rematch with Kegel Black Knights for the Championship finale. The Gremlins jumped out to an early 4-0 lead in the first inning thanks to a two RBI double from Cam Schiller and two-run home run by Jonathan Lynch. The Gremlins put up another two runs in the sixth inning and despite Bear Bottom Lodge plating one in the bottom half, the final 6-1 score advanced them to the Championship match. Duane Weiler allowed one run on four hits and struck out five in his five innings of work, while Luis Amaya collected four strikeouts and allowed one hit in his two innings of relief.
Kegel Black Knights finished victorious at the Men's Major Fast Pitch National Championship, defeating the NY Gremlins for the second time this weekend. Playing as the home squad, Kegel's BJ Gulick and Chris Heinline hit back-to-back fly balls to put the Black Knights up, 2-0, in the first inning. Jonathan Lynch doubled to lead off the second inning, tagged up on a fly out to reach third and scored on a passed ball to cut the Gremlin deficit in half. Kegel's offense stayed hot in the second inning as Zac Shaw sent a bases-loaded single up the middle to extend the lead, 4-1. A walk to Gulick loaded the bases once again and with a 2-2 count, Heinline smashed a ball to deep centerfield for a grand slam, putting the Black Knights in front of the Gremlins, 8-1. The score held until the fifth inning, when the Kegel Black Knights completed the 8-1 run-rule victory over the Gremlins to claim their first ever Men's Major Fast Pitch National Championship title. BJ Hunhoff got the win, allowing one run on five hits and striking out two batters in five innings. Mike Lewis, Chris Heinline and BJ Gulick finished with two hits apiece, with tournament MVP Heinline leading the team with 5 RBI.
---
MVP – Chris Heinline, Kegel Black Knights (6-13, .462, 3 HR, 11 RBI, 5 Runs)
Batting Leader – Justin Gonzalez, Jay Blank Realty (13-19, 2 RBI, 4 Runs) – .684
Home Run Leader – Chris Heinline, Kegel Black Knights (6-13, .462, 11 RBI, 5 Runs) – 3
Home Run Leader – Jagen Millspaugh, Wabash Pride (7-14, .500, 7 RBI, 4 Runs) – 3
---
Kegel Black Knights – BJ Hunhoff (2-0, 11 IP, 9 K), Rob Schweyer (2-0, 9 IP, 10 K), Blaine Milheim (9-14, .643, 8 RBI, 8 Runs) BJ Gulick (7-10, .700, 1 HR, 6 RBI, 5 Runs) Zach Warne (6-10, .600) Mike Lewis (8-12, .667, 1 HR, 8 RBI, 8 Runs)
NY Gremlins – Duane Weller (2-0, 8 IP, 6 K), Tony Mancha (5 IP, 9 K), Luis Amaya (0-2, 9 IP, 15 K), Erick Oshoa (2 HR, 4 RBI), Jonathan Lynch (6-13, .462, 2 HR, 8 RBI, 4 Runs) Cam Shiller (1 HR, 2 RBI)
Bear Bottom Lodge – Kevin Reber (7-10, .700, 4 RBI, 3 Runs) Julian Fernandez (1-1, 24 IP, 28 K)
NY Gremlins beat Bear Bottom Lodge 6-1 – Duane Weller in losers bracket final.
Kegel Black Knights beat Gremlins 8-1 in the final.
---
2020 FIRST TEAM ALL AMERICANS
P – Duane Weiler, NY Gremlins
P – Rob Schweyer, Kegel Black Knights
P – BJ Hunhoff, Kegel Black Knights
C – Zach Warne, Kegel Black Knights
IF – Cam Schiller, NY Gremlins
IF – Jeff Lewis, Kegel Black Knights
IF – Mike Lewis, Kegel Black Knights
IF – Chris Heinline, Kegel Black Knights (5 RBI on a single and then grand slam BJ Hunhoff, 5 IP, 1 R, 2 K)
OF – Jonathan Lynch, NY Gremlins
OF – Blaine Milheim, Kegel Black Knights
OF – BJ Gulick, Kegel Black Knights
OF – Keven Reber, Bear Bottom Lodge
UTIL – Cody Gibbons, Jay Blank Realty (8-16, .500)
UTIL – Justin Gonzalez, Jay Blank Realty
UTIL – Nick Mullins, NY Gremlins
---
FINAL STANDINGS
1. Kegel Black Knights, Amboy, MN (4-0)
2. NY Gremlins, Staten Island, NY (3-2)
3. Bear Bottom Lodge, Denver, PA (3-2)
4. Jay Blank Realty, Little Canada, MN (4-2)
5t. A-1 Bombers, Castro Valley, CA (1-2)
5t. Rio Grande Senators, Midland, TX (3-2)
7t. Wabash Pride, Wabash, IN (2-2)
7t. Tribal Brothers/TMC, Duncan, OK (1-3)
9t. Bar On The Avenue Buzz, Kimberly, WI (2-3)
9t. Ray Rays Sports Bar Misfits, Houston, TX (1-3)
9t. Seadogs, Stoneham, MA (0-3)