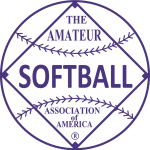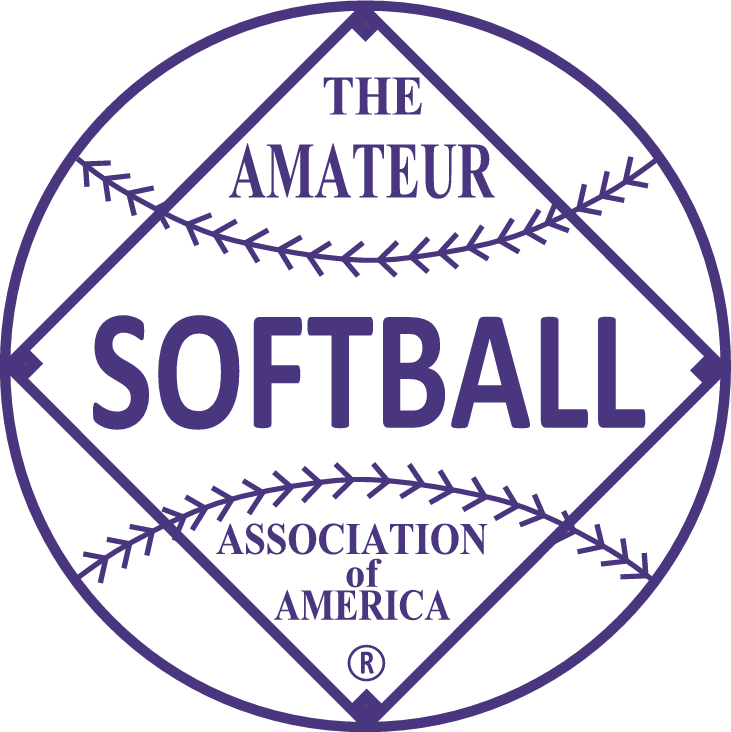 2013 at Midway Stadium in St. Paul and Fort Snelling in Minneapolis, MN
---
Champion – Hortenbach Auto/Easton, Cicero, New York
Runner Up – Sonny's Softball Club, Casper, Wyoming
---
Hortenbach Auto/Easton claimed the first Super Slow Pitch title since 2003 as they blasted past Sonny's in the Championship Game at the ASA Super Slow Pitch National Championship. Held at the historic Midway Stadium, H. Auto/Easton combined for 10 HR, including 3 from tournament MVP Brian Wegman, and 27 hits to defeat Sonny's 29-14 in five innings. Sonny's scored first after Jeremy Davis reached on a throwing error by the second baseman. Needing just eight runs in the bottom of the 5th inning to claim the run-rule victory, H. Auto/Easton did just that as they combined for two home runs and seven hits. After 2 runs had scored, Kevin Bazat banged out a 2-run double. Then with two runners on,  Bryson Baker hit a 3-Run HR to clear the bases. With no outs and no runners on, Brian Wegman hit a solo shot to end the game after five, with H. Auto/Easton taking the 29-14 win.
This marks the first time since 2003 that a Champion has been named in the Super Slow Pitch Division. The first Men's Super Slow Pitch National Championship took place in 1981 in Burlington, N.C., where Howard's/ Western Steer of Denver, NC claimed the inaugural Championship and Hall of Fame member Rick "The Crusher" Scherr took home the MVP title.
Throughout the 22-year existence of the Super division, 12 teams were crowned champions, with Ritch's Superior (Windsor Locks, CT) and Steele's Silver Bullets (Grafton, OH) leading the pack with 4 championships apiece.
The Batting Champion was Donavan Prokraka of Rip City/DeMarini (.800). Dale Brundardt of RipCity/ DeMarini and Bryce Oliveira of Sonny's shared the Home Run title with 7 HR.
Hortenbach Auto had earlier sent Sonny's into the losers bracket with a 22-20 win and then Sonny's came back in the losers bracket final as a walk off home run secured Sonny's a spot in the Championship Game as they came out with the 20-18 win over Rip City/DeMarini. Trailing by six as they came to bat in the bottom of the 7th, costly errors by the Rip City defense and 2 HRs by Sonny's set up the championship game.
---
MVP – Brian Wegman, Hortenbach Auto/Easton (12-17, .706, 6 HR, 13 RBI)
HR Leaders – Dale Brundardt, Rip City/DeMarini (12-20, .600, 18 RBI)  – 7
HR Leaders – Bryce Oliveira, Sonny's (10-18, .556, 15 RBI) – 7
Batting Leader – Donavan Prokraka, Rip City/DeMarini (12-15, 6 HR, 16 RBI) – .800
---
FIRST TEAM ALL-AMERICANS
P – Dan Bean, Sonny's (10-17, .588, 6 RBI, 3 Runs)
IF – Scott Kirby, Hortenbach Auto/Easton (13-17, .765, 5 HR, 12 RBI, 13 Runs)
IF – Bryce Oliveira, Sonny's (10-18, .556, 7 HR, 15 RBI, 13 Runs)
IF – Dale Brungardt, Rip City Iron Hawk (12-20, .600, 7 HR, 18 RBI, 13 Runs)
IF – Matt Pesso, Sonny's (10-20, .500, 8 RBI, 7 Runs)
IF – Bryson Baker, Hortenbach Auto/Easton (12-16, .750, 6 HR, 12 RBI, 13 Runs)
OF – Donovan Prokraka, Rip City Iron Hawk (12-15, .800, 6 HR, 16 RBI, 10 Runs)
OF – Brian Wegman, Hortenbach Auto/Easton (12-17, .706, 6 HR, 13 RBI, 14 Runs)
OF – Brian Rainwater, Hortenbach Auto/Easton (11-16, .688, 4 HR, 8 RBI, 7 Runs)
OF – Westy Guill, Sonny's (14-20, .700, 4 HR, 10 RBI, 11 Runs)
OF – Chad Durick, Hortenbach Auto Easton (11-17, .647, 6 HR, 15 RBI, 13 Runs
UT – Kevin Bazat, Hortenbach Auto/Easton (11-17, .746, 4 RBI, 7 Runs)
UT – Brett Helmer, Hortenbach Auto/Easton (12-17, .706, 4 HR, 11 RBI, 11 Runs)
UT – Chris Greinert, Sonny's (16-22, .727, 5 HR, 16 RBI, 14 Runs)
UT – Landon Helm, Team Combat (11-16, .688, 2 HR, 9 RBI, 8 Runs)
UT – Andy Schiltz, Rip City Iron Hawk DeMarini (9-14, .643, 3 RBI, 5 Runs)
OTHER PLAYERS
Rick Baker, Team Combat (10-15, .667, 2 RBI, 6 Runs)
Kevin Filby, Hortenbach Auto Easton (11-18, .611, 4 HR, 12 RBI, 12 Runs)
---
FINAL STANDINGS
1. Hortenbach Auto/Easton, Cicero, NY (4-0)
2. Sonny's Softball Club, Casper, WY (3-2)
3. Rip City/Iron Hawk/DeMarini, Davenport, IA (3-2)
4. Team Combat/LBG/Derby Boys, Kent, WA (2-2)
5t. Tharaldson/Easton, Fargo, ND (1-2)
5t. Shoppe/Backman/TYJA/Louisville, Aurora, IN (1-2)
7t. Xtreme/Miken, Brooklyn Center, MN (0-2)
7t. Whalers/CA Gear, Bloomington, MN (0-2)
Bottom 4 teams were entered into a single elimination Consolation Flight for 5th through 8th place
Consolation Record – (Total Record)
1 (5). Xtreme/Miken, Brooklyn Center, MN 2-0 – (2-2)
2 (6). Tharaldson/Easton, Fargo, ND 1-1 – (2-3)
3 (7). Shoppe/Backman/TYJA/Louisville, Aurora, IN 0-1 – (1-3)
3 (7). Whalers/CA Gear, Bloomington, MN 0-1 – (0-3)
---
2013 ASA Super National Game 1 on CBS Sports Channel
2013 ASA Super National Championship Game on CBS Sports Channel