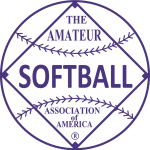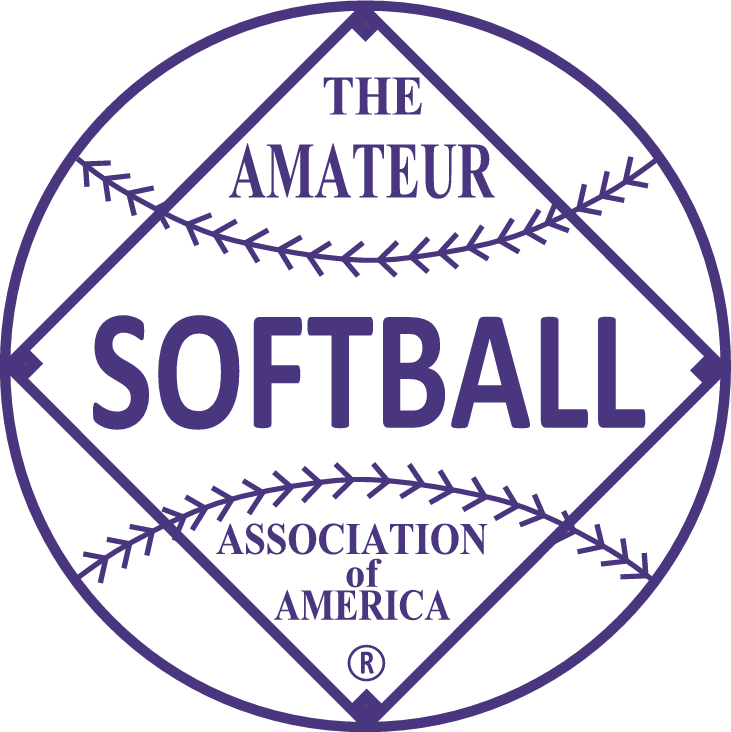 2006 held at Stratford, Connecticut.
---
Champion – Stratford Brakettes, Stratford, Connecticut (46-4)
Runner Up – Southern California Sliders, Yorba Linda, California
---
Finishing the year 44-4, the Brakettes advanced to the championship round after beating Storm USA 6-0 in the winner's bracket final. The Brakettes scored four times in the third and added two more runs in the fourth to send the Storm into the loser's bracket. The Storm then lost to the Sliders, 4-2, in the loser's bracket final to be eliminated and finish 2-2 and in third place for the second year in a row.
The Sliders (5-2) advanced to the loser's bracket final by eliminating the St. Louis Saints, 4-1, who finished finished fourth (4-2).
The Brakettes got two excellent pitching performances from Candice Baker, she fanned 12 and allowed one hit in the winner's bracket final and hurled a five-hitter with nine strikeouts in the championship game. The Brakettes supported her with 19 hits in the two games. Baker was overpowering in the first five innings, fanning 11 of the first 16 batters she faced, including the first six in a row.
Darcy Wood started for the Storm before Casey Halloran replaced her in the third inning. Wood came back in the fourth and pitched the remainder of the game for the Storm. The Brakettes scored four times in the third inning on an RBI double by Baker and RBI singles by Jenna Macchi and Courtney Bures. The Brakettes tallied two more runs in the fourth inning on a two-run single by Whitney Mollica (2-4), Macchi also had a pair of hits (double and single) in four at-bats.
In the championship game, the Brakettes pounded out nine hits against three Sliders' pitchers, scoring one in the third and three each in the fourth and sixth innings. The Sliders scored twice in the sixth inning on an RBI triple by Amanda Kamekona and a Brakette error. In the seventh the Sliders tallied their second and last run on a pinch hit RBI double by Bridgette Caron. The Brakettes took a 1-0 lead in the bottom of the third on an RBI triple by Hayle Guess and added three more in the fourth on a two-run single by Lovena Chaput and an RBI single by Chelsi Lake. Three more runs in the sixth closed out the scoring for the Brakettes who got RBI doubles from Macchi and Mollica and an RBI triple by Baker.
The Sliders used three hurlers with Lorilyn Wilson the loser, Christy Robitaille and Kia Fennell. In addition to her triple, Baker had singles in the fourth and fifth innings to finish with three hits in four at-bats.
Stratford Brakettes pitchers Dani Hofer went 3-0, with 2 shutouts and Brandice Balschmiter went 1-0, 12 K.
---
MVP – Candice Baker, Stratford Brakettes
HR Leader – N/A
Batting Leader – Kaitlyn Cochran, Southern California Sliders – .533
Bertha Tickey Pitching Award – Lorilyn Wilson, Southern California Sliders
Erv Lind Defensive Award – Jenna Macchi, Stratford Brakettes
---
FIRST TEAM ALL-AMERICANS
P – Brooke Baker, St. Louis Saints (2-0, 21 K, also 3-4 with 3B and RBI in championship) – she also batted .411 for the tournament
P – Candice Baker, Stratford Brakettes
P – Lorilyn Ann Wilson, S. California Sliders
C – Crystal Krebs, Storm USA
1B – Kali Shirk, Storm USA
2B – Jenna Macchi, Stratford Brakettes
3B – Whitney Mollica, Stratford Brakettes
SS – Amanda Kamekona, S. California Sliders
OF – Lovena Chaput, Stratford Brakettes
OF – Gina Carbonatto, Storm USA
OF – Kaitlin Cochran, S. California Sliders (8-15, .533)
OF – Lisa Modglin, S. California Sliders
UTIL – Michelle Smith, S. California Sliders
UTIL – Natalie Peters, St. Louis Saints
UTIL – Killian Roessner, Stratford Brakettes
SECOND TEAM ALL-AMERICANS
P – Courtney Piar, Amherst Lightning-Kulwick
P – Stacey Denlinger, Topton VIP
P – Chrissy Owens, Stratford Brakettes (1-0, no hitter)
C – Tessa Paolini, Amherst Lightning-Kulwick
1B – Deann Young, S. California Sliders
2B – Christa Gammon, St. Louis Saints
3B – Dawn Setter, Amherst Lightning-Kulwick
SS – Toni DiFilipo, Topton VIP
OF – Hayle Guess, Stratford Brakettes
OF – Nicole Willats, Buffalo Bisons
OF – Kristie Morcrette, Topton VIP
OF – Elizabeth Gall, Topton VIP
UTIL – Erin Miranda, Amherst Lightning-Kulwick
UTIL – Jackie Marten, St. Louis Saints
UTIL – Nikki Thompson, Buffalo Bisons
---
FINAL STANDINGS
1. Stratford Brakettes, Stratford, CT (5-0)
2. Southern Cal Sliders, Yorba Linda, CA (4-2)
3. Storm USA, Corona, CA (2-2)
4. St. Louis Saints, Manchester, MO (4-2)
5t. Topton VIPs, Hellerton, PA (2-2)
5t. Amherst Lightning-Kulwick, Amherst, NY (3-2)
7t. Buffalo Bisons, Buffalo, NY (2-2)
7t. WNY Xtreme, Orchard Park, NY (1-2)
9t. Lanova, Kenmore, NY (1-2)
9t. New York Freedom, Babylon, NY (1-2)
9t. Maurer & Scott Blasters, Coopersburg, PA (1-2)
9t. Amherst Lightning-Brooks, Amherst, NY (0-2)
13t. Staten Island Saints, Staten Island, NY (0-2)
13t. WNY Stampede, Lancaster, NY (0-2)