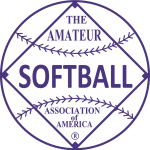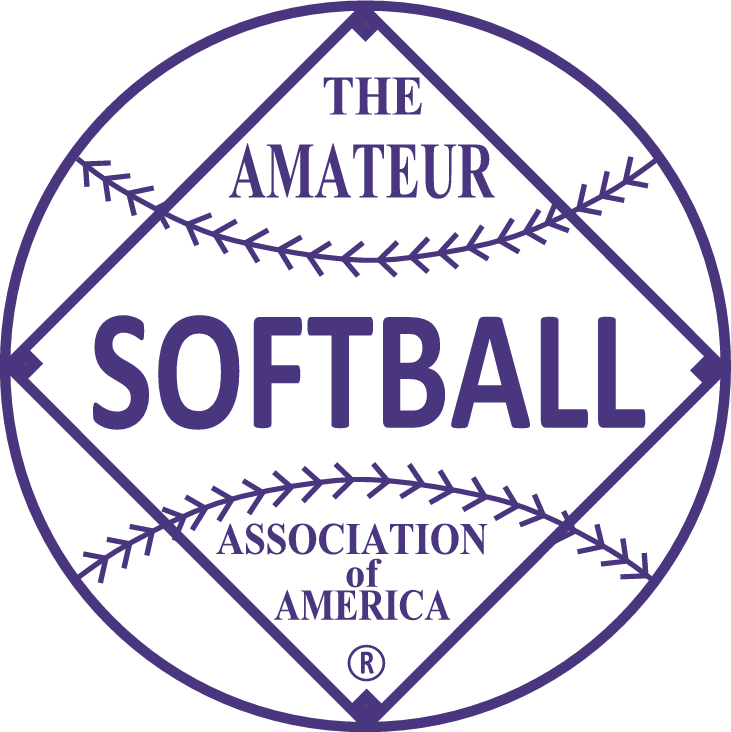 2002 held at Stratford, Connecticut.
---
Champion – Stratford Brakettes, Stratford, Connecticut (78-1)
Runner Up – California Hurricanes, Perris, California
---
The Women's Major Fast Pitch National Softball Tournament concluded here last night, with the host Brakettes edging the California Hurricanes 1-0 to win their 24th national title.
The tournament was bedeviled by a scheduling conflict that left the game's 17 best players in San Diego preparing for an international tournament in Japan that begins next week. Those 17 players belong to the U.S. National Team, and six of them are members of last year's champion.
With runners on second and third and two outs in the sixth inning, pinch hitter Robyn King singled to center driving in Michelle Gates with the game's only run in the championship game. The Brakettes have now won their 24th national title since 1947.
---
MVP – Cat Osterman, Stratford Brakettes
HR Leader – Erica Martinez, Iowa Dynasty – 2
HR Leader – Kim Palmer, St. Louis Saints – 2
Batting Leader – Liz Dennis, Iowa Dynasty – .476
Bertha Tickey Pitching Award – Cat Osterman, Stratford Brakettes
Erv Lind Defensive Award – Liz Dennis, Iowa Dynasty
---
FIRST TEAM ALL-AMERICANS
P – Tia Bollinger, California Hurricanes
P – Kaci Clark, Stratford Brakettes (2-0, 2 shutouts, 24 K, 14 IP, 0 ER, 2 hits, no-hitter, won final game 1-0)
P – Cat Osterman, Stratford Brakettes (2-0, 32 K, 14 IP, 2 ER, 3 Hits, 1 Shutout)
C – Keri McCallum, Stratford Brakettes
1B – Diane Stowe, St. Louis Saints
2B – Beth Wade, St. Louis Saints
3B – Liz Dennis, Iowa Dynasty (10-21, .476, HR)
SS – Natalie Bennett, St. Louis Saints
OF – Kim Palmer, St. Louis Saints
OF – Brenda DeBlaise, Allentown Patriots
OF – Erin Mobley, California Hurricanes
OF – Bridget Fournie, St. Louis Saints
UTIL – Kellie Wilkerson, Stratford Brakettes
UTIL – Erin Rahn, California Hurricanes
UTIL – Adrianne Blackman, Iowa Dynasty
SECOND TEAM ALL-AMERICANS
P – Casey Hunter, St. Louis Saints
P – Nicole Bohnenstiehl, St. Louis Saints
P – Katie McFadden, Elite Force
C – Jessica Basher, Iowa Dynasty
1B – Lauren Schwendimann, Iowa Dynasty
2B – Carrie Leto, California Hurricanes
3B – Danielle Quiones, California Hurricanes
SS – Amanda Jensen, Elite Force
OF – Germaine Fairchild, Stratford Brakettes
OF – Erica Martinez, Iowa Dynasty
OF – Rachel Gensch, Elite Force
OF – Kristy Heyser, Topton VIP's
UTIL – Kristin Johnson, Iowa Dynasty
UTIL – Michelle Gates, Stratford Brakettes
UTIL – Amy Fouts, Elite Force
---
FINAL STANDINGS
1. Stratford Brakettes, Stratford, CT (5-0)
2. California Hurricanes, Riverside, CA (4-2)
3. Iowa Dynasty, Iowa City, IA (4-2)
4. St. Louis Saints, St. Louis, MO (4-2)
5t. Allentown Patriots, Allentown, PA (2-2)
5t. Topton VIP's, Topton, PA (2-2)
7t. New Jersey Divas, Linden, NJ (1-2)
7t. Elite Force, Palos Hills, IL (2-2)
9t. Stratford Breakers, Stratford, CT (0-2)
9t. Adirondack Ice, Albany, NY (0-2)
9t. Celina Suns, Celina, OH (1-2)
9t. Connecticut Classics, New Haven, CT (1-2)
13t. Hamden Eclipse, Hamden, CT (0-2)
13t. Stratford Seahawks, Stratford, CT (0-2)
---