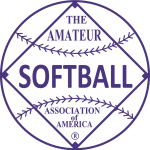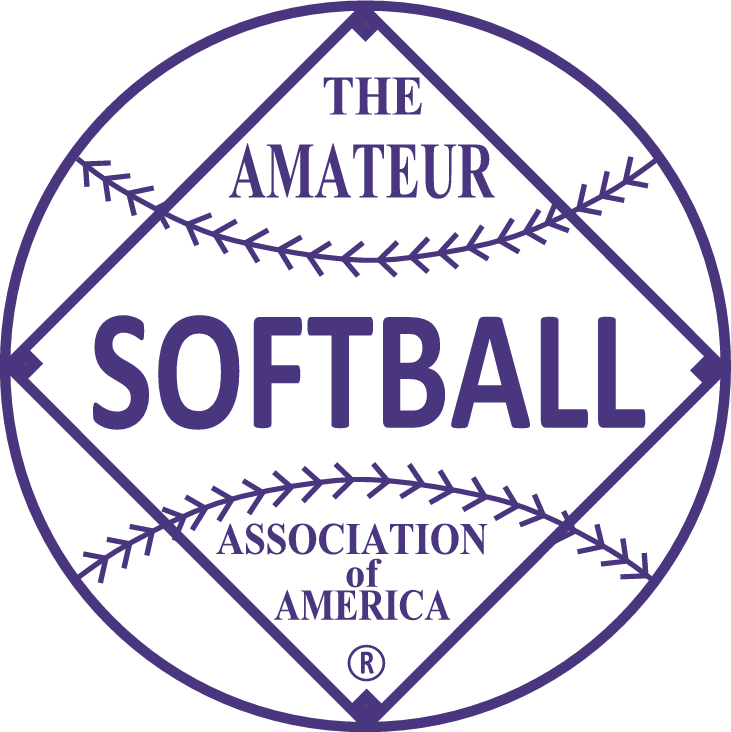 2001 held in Phoenix, Arizona at Rose Medford Sports Complex.
---
Champion – Phoenix Storm, Phoenix, Arizona (16-8)
Runner Up – California Hurricanes, Perris, California
---
The way Erica Beach sees it, when the Phoenix Storm are having fun, they're at their best. Saturday night, they were at their best.
"Honestly, out first goal was to have a good time," Beach said. "We seem to play our best ball when we're having fun." The Storm came out of the loser's bracket to win the Amateur Softball Association Women's Major Fast itch National Championship for the second straight year, belting the Perris (Calif.) Hurricanes 8-0 in a six-inning, must-win game to force the decision championship game. The Storm won 2-0 in the championship game.
"Our mentality is if we're going to be out here, we might as well win it all," Nichole Thompson said. "We did the same thing last year. We lost and then had to win two in a row. So we knew what we had to do. The team that played this morning was not our real team."
The Hurricanes beat the Storm 2-0 earlier in the day in the double-elimination tournament. Beach of Arizona State (ASU) tossed a two-hit shutout in the must win game. She walked two and struck out four. "Our team has always been a really relaxed team," Beach said. "It's kind of one of those things where our bats got on a roll."
The Storm (16-8) pounded nine hits in the must-win game. Beach, Missy Nixon (ASU) and Katie Swan (ASU) each went 2 for 3 with an RBI in the game as the Storm scored three runs in the fourth inning to take a 6-0 lead. Thompson (ASU) was 1 for 4 with an RBI, and Jennie Finch (University of Arizona) drove in two runs.
In the title game, Thompson singled to right in the third inning with Lauren Bauer (Arizona) and Shelly Musser (Kansas) on base. The ball skirted past the Hurricanes right fielder, allowing both runners to score.
"Once we got runs across, that kind of sealed the deal," Thompson said. "I knew with our pitching, we could hold 'em."
Kiera Goerl (UCLA) pitched five innings, allowing one hit to pick up the win in the title game. Lori Harrigan, a U.S. Olympic gold medalist, went 3 2/3 innings, allowing no runs and one hit for the Hurricanes in the championship.
---
MVP – Keira Goerl, Phoenix Storm
HR Leader – Jaime Clark, Team Texas – 2
Batting Leader – Veronica Marmatt, East Peoria Avanti's – .571
Bertha Tickey Pitching Award – Keira Goerl, Phoenix Storm
Erv Lind Defensive Award – Courtney Scott, Phoenix Storm
---
FIRST TEAM ALL-AMERICANS
P – Kristine Jacobson, California Hurricanes (2-1)
P – Lindsey Chouinard, California Hurricanes (2-1)
P – Keira Goerl, Phoenix Storm (4-0, 0.33 ERA, came in relief of the 8-0 first final and then started and won the championship game 2-0)
C – Suzy Brazney, California Hurricanes
1B – Germaine Fairchild, Brakettes
2B – Jodi Rathbun, Avantis
3B – Tairia Mims, Phoenix Storm
SS – Jaime Clark, Team Texas
OF – Mackenzie Vandergeest, Team Texas
OF – Keri McCallum, Brakettes
OF – Michelle Gates, Team Texas
OF – Lauren Bauer, Phoenix Storm
UTIL – Nina Lindenberg, Team Texas
UTIL – Natasha Watley, Smoke Worth
UTIL – Veronica Marmitt, Avantis (8-14, .571)
SECOND TEAM ALL-AMERICANS
P – Catherine "Cat" Osterman, Brakettes (3-1, 2 Shutouts, 25 IP, 43 K)
P – Crystal Draper, ABCO Marketing
P – Jennie Finch, Phoenix Storm (2-0, 14 IP, 15 K, 2 shutouts, perfect game, gave up only 2 hits)
C – Carmen Farmer, CIGS Twister
1B – Brandi Cross, California Hurricanes
2B – Missy Hixon, Phoenix Storm
3B – Clare Burnum, ABCO Marketing
SS – Kara Brun, Phoenix Storm
OF – Chrissy Buck, CIGS Twister
OF – Sara Jewett, Brakettes
OF – Jodi Chmielewski, ABCO Marketing
OF – Erin Rahn, California Hurricanes
UTIL – Michelle Turner, Smoke Worth
UTIL – Erica Beach, Phoenix Storm (1-1)
UTIL – Cindy Ball, CIGS Twister
THIRD TEAM ALL-AMERICANS
P – Leslie Malerich, Brakettes (2-0, 22 IP, 28 K, no hitter)
P – Jenny Gladding, Team Texas
P – Alisha Arnold, Avantis
C – Courtney Scott, Phoenix Storm
1B – Katie Swan, Phoenix Storm
2B – Danielle Proctor, Condors
3B – Kim DePaul, Team Texas
SS – Shawna Feldt, ABCO Marketing
OF – Nichole Thompson, Phoenix Storm
OF – Autumn Champion, Smoke Worth
OF – Cathy Karr, California Hurricanes
OF – Martha Covington, Brakettes
UTIL – Tarrah Beyster, ABCO Marketing
UTIL – Brandy Chavez, California Hurricanes
UTIL – Sandra Durazo, Condors
---
FINAL STANDINGS
1. Phoenix Storm, Phoenix, AZ (7-1)
2. California Hurricanes, Perris, CA (4-2)
3. Brakettes, Stratford, CT (6-2)
4. ABCO Marketing, Portland, OR (6-2)
5t. Smoke Worth, Los Angeles, CA (3-2)
5t. CIGs Twister, Decatur, IL (3-2)
7t. Team Texas, Houston, TX (2-2)
7t. Avantis, Peoria, IL (2-2)
9t. Condors, Sylmar, CA (2-2)
9t. Worth Firecrackers, San Diego, CA (1-2)
9t. Shilo's, Los Angeles, CA (1-2)
9t. Majestics, Montclaire, NJ (1-2)
13t. San Jose Strikkers, San Jose, CA (1-2)
13t. Hot Shots, Tempe, AZ (1-2)
13t. St. Louis Saints, St. Louis, MO (1-2)
13t. Michigan, MI (0-2)
17t. Vipers, Phoenix, AZ (0-2)
17t. Bloomington Lady Hearts, Bloomington, IL (0-2)
17t. Elite Force, Palos Hills, IL (0-2)
17t. Allentown Pates, Allentown, PA (0-2)
17t. Celina Sun, Celina, OH (0-2)
17t. Pekin Lettes, Pekin, IL (0-2)
---