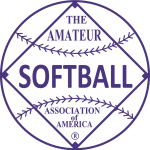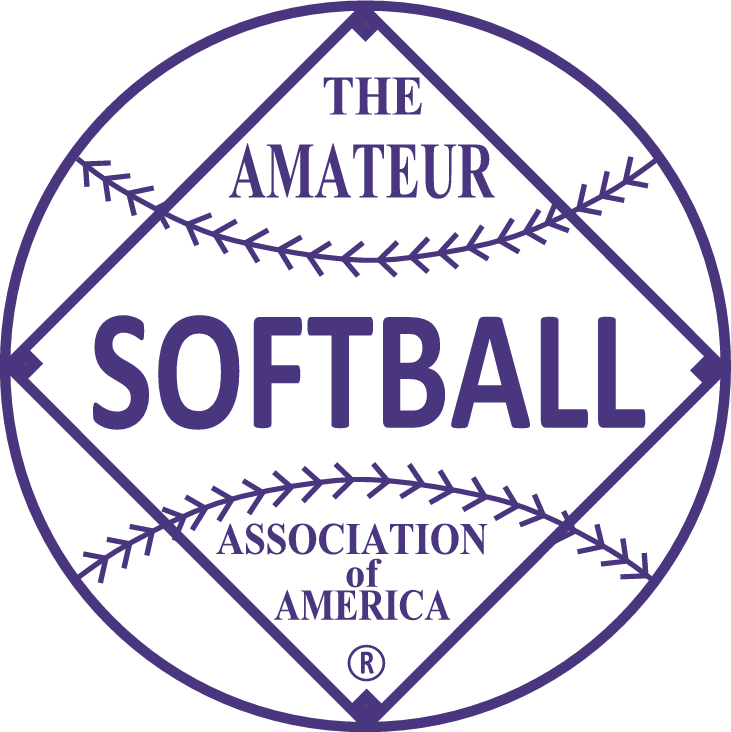 2001 held at Sanford Memorial Stadium in Sanford, Florida.
---
Champion – Long Haul/Taylor Brothers/Shen Corp/TPS, Albertville, Minnesota (70-6)
Runner Up – Hague/Resmondo/Specialty Tank/TPS, Columbus, Ohio (57-29)
---
Long Haul went through this tournament unbeaten cap one of the most remarkable seasons in Softball History. They won all four legs of the Grand Slam and in doing so, went 17-0 in the four Championship Tournaments to put an explanation point on their 70-6 season. All 11 starters for Long Haul made the All America team. They started out by beating Team Mizuno 24-22 in a very close game. They came back to defeat New Construction 23-2. They defeated Team Mizuno once again 31-8 and in the Championship Game, took out Hague/Resmondo 23-20.
Only four teams entered, due to the tragic events of September 11, 2001 and the fact that the whole country was on edge to travel. ASA made this a three game guarantee event. This event could have easily been cancelled, but give kudos to Hague/Resmondo, New Construction and Team Mizuno for making the trip to Florida to play in this.
Jeff Wallace, Todd Martin and Hank Garris made all four Associations All World Teams and Wallace was an incredible 52-70 (.743) with 29 HR in Grand Slam play (17 Games).
Mike Shenk had 25 HR, Todd Martin 22 and Hank Garris 20 to lead the Long Haul attack. Jimmy Powers also batted over .700 as he was 41-56 (.732) and added 12 HR.  For the season, Jimmy Powers was 3rd in the Major Softball Circuit in batting with a .768 Average.
Jeff Wallace was fourth (.766). Hank Garris was 10th (.735), Rusty Bumgardner 12th (.728) and Todd Martin 14th (.720). In the Home Run race, Wallace was the HR King with 150, well ahead of 2nd place Hank Garris (129). Bumgardner was 4th with 117, Shenk 6th (99) and Martin 8th (96). The Home Run Frequency leader was Hank Garris with a HR for every 2.387 At Bats. Wallace was third (2.543).
Andy Purcell batted .659 and hit 43 HR. More Important, his Pitching and even more so, his defense earned him the "Old Scout" National Player of the Year Award.
---
MVP – Brad Stiles, Long Haul/Taylor Bros/Shen Corp/TPS
HR Leader – Jeff Wallace, Long Haul/Taylor Bros/Shen Corp/TPS – 7
Batting Leader – Brad Stiles, Long Haul/Taylor Bros/Shen Corp/TPS – .929
Outstanding Offensive Player Award  – Brad Stiles, Long Haul/Taylor Bros/Shen Corp/TPS
---
FIRST TEAM ALL-AMERICANS
P – Andy Purcell, Long Haul/Taylor Bros/Shen Corp/TPS (6-11, .545, 0 HR, 7 RBI, 4 Runs)
C – Hank Garris, Long Haul/Taylor Bros/Shen Corp/TPS (10-19, .526, 5 HR, 12 RBI, 9 Runs)
1B – Jeff Wallace, Long Haul/Taylor Bros/Shen Corp/TPS (13-17, .765, 7 HR, 11 RBI, 11 Runs)
2B – Rusty Bumgardner, Long Haul/Taylor Bros/Shen Corp/TPS (11-19, .579, 2 HR, 8 RBI, 8 Runs)
SS – John Mello, Long Haul/Taylor Bros/Shen Corp/TPS (7-13, .538, 4 HR, 8 RBI, 9 Runs)
3B – Mike Shenk, Long Haul/Taylor Bros/Shen Corp/TPS (10-18, .556, 6 HR, 18 RBI, 9 Runs)
MI – Todd Martin, Long Haul/Taylor Bros/Shen Corp/TPS (11-18, .611, 2 HR, 5 RBI, 10 Runs)
OF – Brad Stiles, Long Haul/Taylor Bros/Shen Corp/TPS (13-14, .929, 0 HR, 9 RBI, 9 Runs) – also walked 7 times making him 20-21 for an on base percentage of .953.
OF – Jason Kendrick, Long Haul/Taylor Bros/Shen Corp/TPS (7-11, .636, 1 HR, 6 RBI, 11 Runs)
EH – Jimmy Powers, Long Haul/Taylor Bros/Shen Corp/TPS (9-11, .818, 2 HR, 5 RBI, 8 Runs)
UTIL – Randall Boone, Long Haul/Taylor Bros/Shen Corp/TPS (8-17, .471, 2 HR, 6 RBI, 6 Runs)
UTIL – Albert Davis, Hague/Resmondo/Specialty Tank/TPS
UTIL – Randy Kortokrax, Hague/Resmondo/Specialty Tank/TPS
UTIL – Greg Harding, Team Mizuno
SECOND TEAM ALL-AMERICANS
P – Paul Drilling, Hague/Resmondo/Specialty Tank/TPS
C – Roy Eppley, Team Mizuno
1B – Robbie Ergle, Hague/Resmondo/Specialty Tank/TPS
2B – Howie Krause, Hague/Resmondo/Specialty Tank/TPS
SS – Dennis Mendoza, Hague/Resmondo/Specialty Tank/TPS
3B – Butch Smith, Team Mizuno
MI – Dennis Turner, Hague/Resmondo/Specialty Tank/TPS
OF – Scott King, Team Mizuno
OF – Dan Segui, Team Mizuno
OF – Ron Owsley, New Construction
EH – Steve Roeder, New Construction
UTIL – Carl Rose, Hague/Resmondo/Specialty Tank/TPS
UTIL – J.C. Batista, Team Mizuno
UTIL – Otis Barnes, New Construction
UTIL – Greg Neal, New Construction
---
FINAL STANDINGS
1. Long Haul/Taylor/Shen Corp/TPS, Albertville, MN (4-0)
2. Hague/Resmondo/Specialty Tank/TPS, Columbus, OH (2-2)
3. Team Mizuno, Fort Pierce, FL (2-3)
4. New Construction, Shelbyville, IN (0-3)