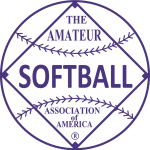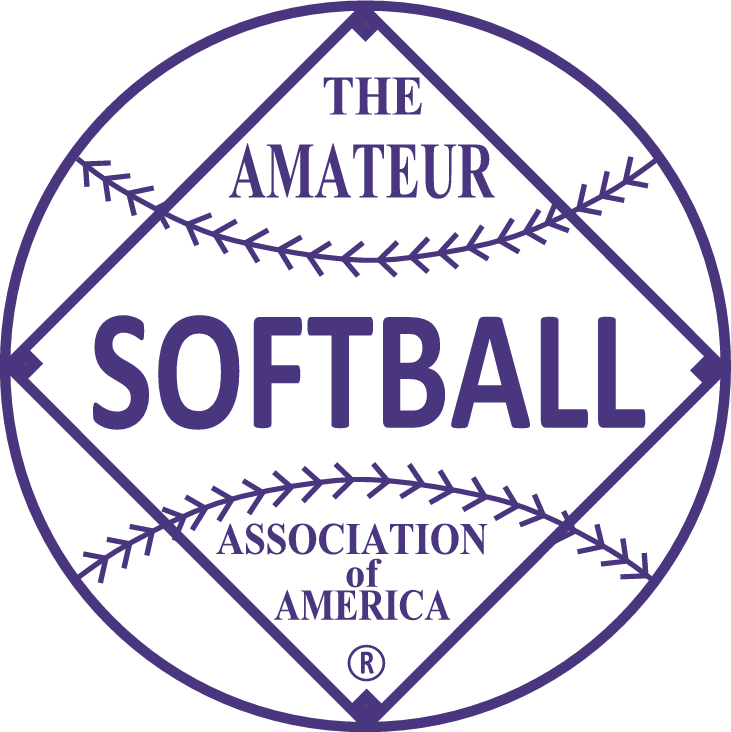 2001 held in Marietta, Georgia on July 30 – August 5.
---
Champion – Katy Cruisers Gold, Katy, Texas
Runner Up – California Cruisers, La Palma, California
---
Simple logic dictates that it's better to pitch to a batter with the bases loaded, rather than intentionally walk her. She might strike out, ground into a double play, pop up, whatever, but a run is in no way guaranteed.
California Cruisers manager Ron McCard agreed, choosing to pitch to Katy Cruisers cleanup hitter Iyhia McMichael in that situation Sunday.
On the second pitch, McMichael hit a grand slam that landed well beyond the left field fence to give the Katy Cruisers a 5-0 victory over California and their second consecutive ASA Girls Gold 18-and-under Fastpitch National Tournament championship in Marietta. Katy went 9-0 in the tournament, including two wins in pool play.
"This one's just so much sweeter because we didn't lose," Katy manager Jimmy Lyons said. "And nobody's ever won this back-to-back, so that makes it ever sweeter. It was destiny."
Opposing coaches had taken the bat out of McMichael's hands four times over the final two days out of respect for one of the tournament's most dangerous hitters. But after Tina Boutelle, Sara Fitzgerald and Tiffany Anders hit consecutive singles in the third inning, California pitcher Summer Tobias had no choice but to pitch to McMichael.
"It was just so frustrating because I was in a slump, and all I wanted to do was go up there and hit," McMichael said. "But I never really got that chance until they were absolutely forced to pitch to me."
"Come on, what am I gonna do, walk her?" McCard said. "Even though she is one of the best hitters here, we still wanted to play the percent-ages and bet on a ground-out or a double play."
Back in June, McMichael helped Katy defeat California in similar fashion in a national qualifier tournament by hitting an extra-inning double to score the winning run. Same pitcher, same pitch.
"She threw it to me in June, so I kinda felt what was coming," McMichael said. "I just knew."
Defending national champion Katy Cruisers Gold defeated Sudden Impact 3-0 behind 17 strikeouts from U.S. National Team player Cat Osterman on Saturday.
---
FIRST TEAM ALL AMERICANS
P – Catherine Osterman, Katy Cruisers
P – Alicia Hollowell, Gordon's Panthers
P – Summer Tobias, California Cruisers
C – Ashlee D'Errico, Gordon's Panthers
1B – Jaclyn Holden, California Cruisers
2B – Dominique Lastrapes, Orange County Batbusters Haning
3B – Andrea Duran, Orange County Batbusters Haning
SS – Stephanie Churchwell, Orange County Batbusters
OF – Julie Watson, Southern California Athletics Gold
OF – Tina Boutelle, Katy Cruisers
OF – Carrie Hagen, California Cruisers
OF – Autumn Champion, Gordon's Panthers
UTIL – Val Sevilla, California Cruisers
UTIL – Kelly Osburn, Katy Cruisers
UTIL – Tiffany Anders, Katy Cruisers
SECOND TEAM ALL AMERICANS
P – Meredith Cervenko, Batbusters-Haning
P – Kami Keiter, Colorado Comets
P – Cori VanDusen, Sudden Impact
C – Lauren Lappin, California Cruisers
1B – Christina Clark, Orange County Batbusters Haning
2B – Kendra Singley, Southern California Athletics Gold
3B – Jessica Vernaglia, California Cruisers
SS – Jennifer Johnson, Southern California Athletics Gold
OF – Kim Hopkin, Orange County Batbusters
OF – Katie Decker, Colorado Comets
OF – Adrienne Alo, Gordon's Panthers
OF – Cameron Astiazaran, California Cruisers
UTIL – Melissa Sanchez, Sudden Impact
UTIL – Briana Bates, Colorado Comets
UTIL – Tara Henry, Orange County Batbusters Haning
---
FINAL STANDINGS
1. Katy Cruisers, Katy, TX (7-0)
2. California Cruisers, La Palma, CA (7-2)
3. Gordon's Panthers, Fullerton, CA (9-2)
4. Colorado Comets, Broomfield, CO (5-2)
5t. Orange County Batbusters Haning, Santa Ana, CA (4-2)
5t. Sudden Impact, Riverside, CA (6-2)
7t. Southern California Athletics Gold, Montclair, CA (4-2)
7t. Orange County Batbusters, Garden Grove, CA (6-2)
9t. Tuff-E-Nuff, Chino Hills, CA (5-2)
9t. San Jose Lady Sharks, San Jose, CA (3-2)
9t. St. Louis Chaos, St. Louis, MO (3-2)
9t. Flash D' Gold, Rancho Cucamonga, CA (3-2)
13t. West Bay Nuggets, Burlingame, CA (4-2)
13t. Paradise Valley Premier, Scottsdale, AZ (4-2)
13t. T.E. Elite, Madison, TN (4-2)
13t. Fighting Irish, Kennesaw, GA (3-2)
17t. Kc Lasers, Kansas City, MO (3-2)
17t. Strike Zone, Sunnyvale, CA (3-2)
17t. Tomball Hawks, Magnolia, TX (2-2)
17t. Stealth, Oklahoma City, OK (2-2)
17t. Colorado Legend, Parker, CO (2-2)
17t. Hot Stuff Gold, Yorba Linda, CA (2-2)
17t. Panthers Gold, Sylmar, CA (2-2)
17t. Worth Firecrackers Wardein, San Diego, CA (2-2)
25t. Louisiana Gold, Lafayette, LA (3-2)
25t. So. Cal Minor's Gold, Mira Loma, CA (2-2)
25t. Valley Breeze, Agoura, CA (2-2)
25t. Parker Eagles, Chattanooga, TN (2-2)
25t. Maddogs Hileman, Alliance, OH (2-2)
25t. Southern California Rebels, Fullerton, CA (2-2)
25t. Echoes Gold, Ralston, NE (2-2)
25t. San Diego County Breakers Beddow, Cardiff, CA (2-2)
33t. Washington Ladyhawks, Renton, WA (2-2)
33t. Esko Ice, Duluth, MN (1-2)
33t. Spring Klein Hawks, Houston, TX (1-2)
33t. Vipers, Conyers, GA (1-2)
33t. Boone & Darr, Ann Arbor, MI (1-2)
33t. Plantation Gold, Plantation, FL (1-2)
33t. Riviera Beach Spirit, Riviera Beach, MD (1-2)
33t. Prestige Belles, San Clemente, CA (1-2)
33t. Runnin Rebels Gold Regalpa, Stockton, CA (1-2)
33t. Desoto Belles, DeSoto, KS (1-2)
33t. Shamrocks, Vienna, VA (1-2)
33t. Magic Gold, Missouri City, TX (1-2)
33t. Lady Bombers Gold, Clearwater, FL (1-2)
33t. Beach Girls, Brooklyn, NY (1-2)
33t. Orange County Rebels, Anaheim Hills, CA (1-2)
33t. Strikkers, San Jose, CA (2-2)
49t. Blazing Angels, Warminster, PA (2-2)
49t. Arizona Cats, Tucson, AZ (1-2)
49t. Chattanooga Stars, Chattanooga, TN (1-2)
49t. Huntsville Storm, Huntsville, AL (1-2)
49t. NJ Pride, Newark, NJ (0-2)
49t. Fresno Force Gold, Visalia, CA (0-2)
49t. Georgia Elite, Douglasville, GA (0-2)
49t. California Rebels, Bellflower, CA (0-2)
49t. Minors Gold Way, Corona, CA (0-2)
49t. So Cal Stealth, Thousand Oaks, CA (0-2)
49t. Lil Saints Gold, Phoenix, AZ (0-2)
49t. Redbirds, Washington, DC (0-2)
49t. Missouri War Cats, Wright City, MO (0-2)
49t. Southern Force, Johnston City, IL (0-2)
49t. Thunder, Chattanooga, TN (0-2)
49t. American Pastime Gold-Farnworth, Whittier, CA (1-2)
65t. Aphis Gold, Vancouver, WA (1-2)
65t. San Diego Thunder-Mateo, San Diego, CA (1-2)
65t. Texas Storm, Pasadena, TX (1-2)
65t. American Pastime Gold-Dutton, Rancho Cucamonga, CA (0-2)
65t. Indiana Heat, Arcadia, IN (0-2)