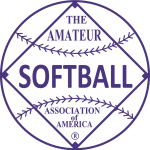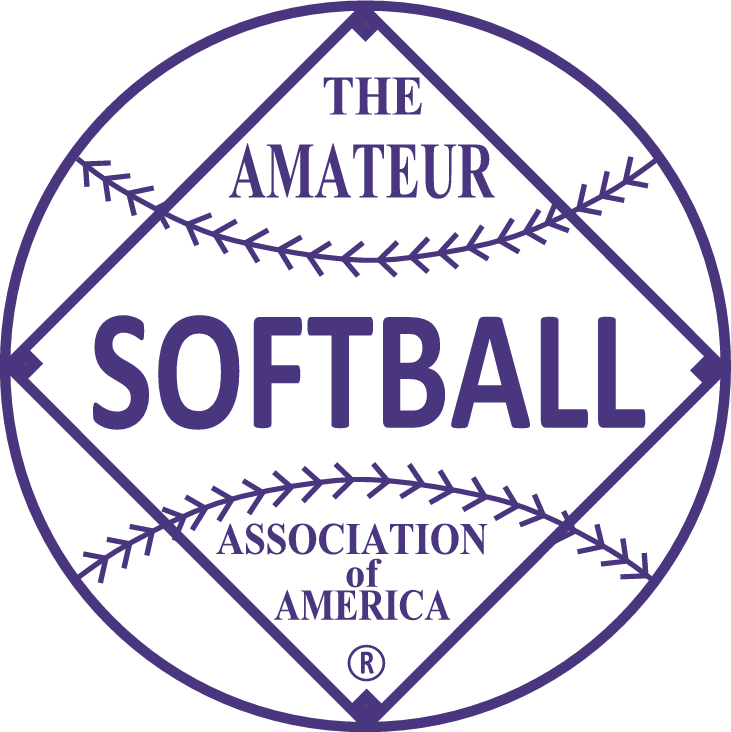 1998 held at Sanford, Florida.
---
Champion – Lighthouse/Worth, Stone Mountain, Georgia (56-20)
Runner Up – Sunbelt/Dan Smith/Easton, Centerville, Georgia (59-23)
---
Lighthouse jumped out to a 17-0 lead in the championship game before Sunbelt even had a chance to bat. MVP Ricky Huggins need to go 5-5 with 5 HR to sweep the individual awards, but went 4-5, hitting 4 straight homers and in his fifth swing, he hit a  line drive that was caught at the wall. Huggins ended up 4-5 with 4 homers and 8 RBI in the game and as a pitcher, held Sunbelt to 2 runs on 6 hits over the final 6 innings.
---
MVP – Ricky Huggins, Lighthouse (17-21, .810, 11 HR, 26 RBI)
HR Leader – Carl Rose, Lighthouse (12-15, .750, 18 RBI) – 12
Batting Leader – Greg Cannedy, Sierra/TPS (12-14) – .857
---
ASA SUPER ALL AMERICANS FIRST TEAM
Ricky Huggins, Lighthouse (17-21, .810, 11 HR, 26 RBI)
Carl Rose, Lighthouse (19-26, .731, 12 HR, 18 RBI)
Dewayne Frizzell, Lighthouse (18-24, .750, 11 HR, 19 RBI)
Wendell Rickard, Lighthouse (17-24, .708. 8 HR, 16 RBI)
Dennis Mendoza, Lighthouse (17-22, .773, 2 HR, 11 RBI)
Todd Joerling, Sunbelt (15-28, .636, 9 HR, 19 RBI)
Tot Powers, Sunbelt (18-26, .692, 11 HR, 15 RBI)
Greg Harding, Sunbelt (17-27, .630, 9 HR, 19 RBI)
Dan Schuck, Sunbelt (15-22, .682, 6 HR, 15 RBI)
Jeff Wallace, Team TPS (13-17, .765, 4 HR, 9 RBI)
Doug Kissane, Team TPS (10-13, .769, 5 HR, 8 RBI)
Greg Cannedy, Sierra/TPS (12-14, .857, 6 RBI)
Darrell Beeler, Sierra/TPS (15-20, .750, 8 HR, 20 RBI)
Hank Garris, Sierra/TPS (14-19, .737, 8 HR, 20 RBI)
Jason Fleming, Chase (11-13, .846, 5 HR, 11 RBI)
ASA SUPER ALL AMERICANS SECOND TEAM
Shane DuBose, Sunbelt (19-26, .731, 2 HR, 9 RBI)
Todd Volkers, Sunbelt (13-21, .619, 5 HR, 15 RBI)
Rod Hughes, Steele's (9-12, .750, 4 HR, 6 RBI)
Albert Davis, Lighthouse/Worth (12-22, .545, 6 HR, 14 RBI)
Dal Beggs, Steele's (7-10, .700, 3 HR, 7 RBI)
Scott Elliott, Lighthouse/Worth (12-20, .600, 7 HR, 15 RBI)
Britt Hightower, Sunbelt (17-27, .630, 6 HR, 12 RBI)
Doug Roberson, Team TPS (9-12, .750, 3 HR, 6 RBI)
Robin Higginbotham, Lighthouse/Worth (14-22, .636, 2 HR, 14 RBI)
Scott Striebel, Lighthouse/Worth (12-21, .571, 4 HR, 9 RBI)
JC Phelps, Team TPS (11-15, .733, 3 HR, 7 RBI)
Jeff Hall, Sunbelt (15-25, .600, 4 HR, 10 RBI)
Larry White, Chase Mortgage (5-13, .385, 3 RBI)
Jason Kendrick, Sierra/TPS (13-18, .722, 4 RBI)
Judson Jackson, Backstop/Easton (10-13, .769, 5 HR, 9 RBI)
---
OTHERS
Rob Schleede, Steele's (8-10, .800, 4 HR, 7 RBI)
Robbie Ergle, Lighthouse (10-14, .714)
Bob VanErem, Backstop/Easton (8-12, .667, 4 HR, 12 RBI)
Greg Harding, Sunbelt/Easton (17-27, .630, 9 HR, 19 RBI)
Dennis Pierce, Steele's (5-8, .625, 3 HR, 9 RBI)
Tim Williamson, Chase (8-13, .615, 1 HR, 3 RBI)
David Burch, Backstop/Easton (7-12, .583, 5 HR, 11 RBI)
John McCraw, Sunbelt/Easton (10-18, .556, 4 HR, 12 RBI)
Rusty Bumgardner, Team TPS (8-15, .533, 1 HR, 5 RBI)
Larry Fredieu, Sierra/TPS (10-19, .526, 5 HR, 10 RBI)
Jimmy Powers, Sunbelt/Easton (11-21, .524, 4 HR, 10 RBI)
Dewayne Nevitt, Team TPS (7-15, .467, 7 HR, 13 RBI)
Mark Weaver, Chase (7-15, .467, 6 HR, 12 RBI)
Paul Brannon, Chase (7 HR)
---
FINAL STANDINGS
1. Lighthouse/Worth, Stone Mountain, GA (5-0)
2. Sunbelt/Dan Smith/Easton, Centerville, GA (4-2)
3. Team TPS, Louisville, KY (2-2)
4. Sierra/TPS, Reno, NV (2-2)
5t. Chase/Easton, Wilmington, NC (2-2)
5t. Steele's/R&D/Reda, Brook Park, OH (1-2)
7t. Backstop/Easton, Aurora, IN (1-2)
7t. Reece/Sports World/Chip's/TPS, Lebanon, TN (1-2)
9t. Planet/New/TPS, Lexington, KY (0-2)
9t. Xtreme/Hinson/Worth, Little Rock, AR (0-2)