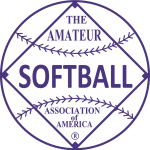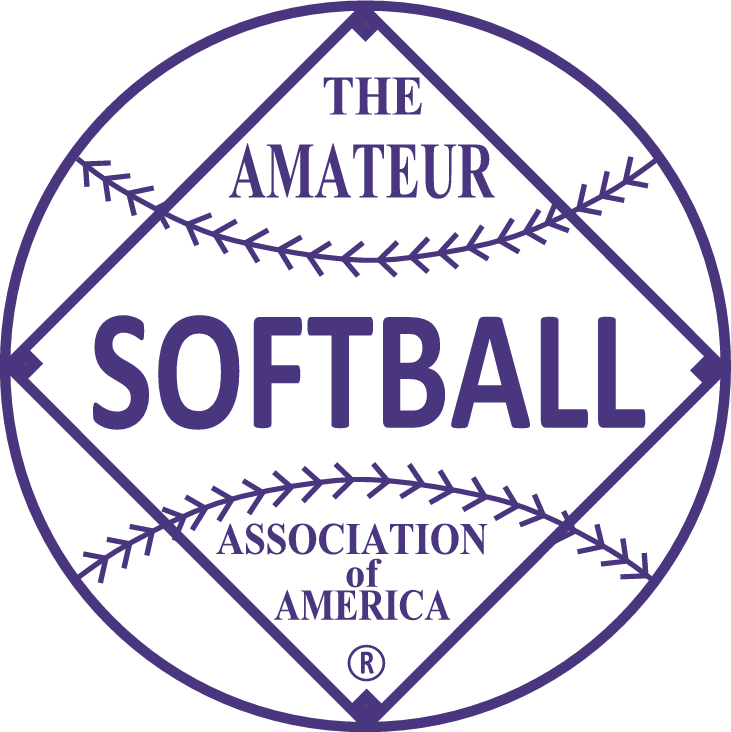 1998 held at Zenoff Park in Stevens Point, Wisconsin on September 4-7.
---
Champion – Chase Mortgage/Easton, Wilmington, North Carolina
Runner Up – Reece/Sports World/Chip's/TPS, Lebanon, Tennessee
---
Chase/Easton of Wilmington, N.C., went 5-0 to win the ASA Major Nationals in Stevens Point, Wis., on Sunday (Sept. 6). Chase was a 30-9 winner in 4 innings over Reece/SportsWorld/Chip's/TPS of Lebanon, Tenn., in the finals. Chase beat Gasoline Heaven/Worth of Long Island, N.Y., 43-36, in the winners bracket finals, then Gasoline was ousted by Reece 32-18.
Backstop/Easton of Aurora, Ind., one of the favorites, managed only a 1-2 record, losing in the first round to Armed Forces All-Stars 37-35, then being eliminated 25-23 by Planet/New/TPS. Derek Oliver of Reece was voted the MVP trophy. He batted .774 with 12 home runs.
Planet/New/TPS was fourth. N.A.S.T.Y. Boys/TPS of St. Louis and Central Paving/TPS of Decatur, Ill., tied for fifth.
Armed Forces and Backstop tied for seventh. Jose Santiago had an on-base percentage of .840 for Chase. Tim Williamson batted .769, Bob Fisher .762, Chris Chilton .708 and Jason Fleming .704. Santiago now has played on three consecutive ASA Major championship teams. He played on the Bell II/Easton team from Tampa in 1996 and the Long Haul/TPS team from Minnesota in 1997.
Brannon had 10 HRs, Santiago and Fisher 8 each. Shortstop Larry Sauceman batted .771 for Reece, while Ron Wilson had 9 homers and Keith Brady and Brian Justice 8 each. Moose White had 9 for Gasoline Heaven.
Planet/New was the fourth-place finisher, winning five games in the losers bracket, including 25-23 over one of the co-favorites, Backstop/Easton of Aurora, Ind. Planet lost 44-33 to Gasoline Heaven in the first round, and finally was eliminated 49-37 by Reece. Planet catcher Vern Hensley led the tournament in home runs with 14.
Backstop was upset in the first round 37-35 by Armed Forces. The Armed Forces team then lost 32-31 to Central Paving, and was ousted 37-32 by N.A.S.T.Y. Boys of St. Louis.
N.A.S.T.Y. lost in the first round to Chase (31-10), then won three in the losers bracket for a tie for fifth with Central Paving. N.A.S.T.Y. was eliminated by Reece (56-41).
Planet ousted Central Paving 34-22.
Watanabe/TPS of Cincinnati played three high-scoring games, winning 31-30 over Sid Grinker of Milwaukee before losing 37-21 to Chase and 38-32 to Planet.
Armed Forces won one game in the losers bracket by 32-31 to the Hitmen of Traverse City, Mich.
In another high-scoring game, the Hitmen lost 33-30 in the opening round to the host team Aldo's. The Stevens Point outfit then lost 32-11 to Reece and 22-9 to Backstop.
Chase compiled plenty of big on-base numbers. The team mark was .742. Tim Williamson was 21-27 with 3 homers, Mark Weaver 12-15 with 7 homers, Kenny Carver 20-25 with 6 homers, Bob Fisher 16-21 with 8 homers, Paul Brannon 16-22 with 8 homers. Chris Chilton was 18-24 with 4 homers, Jason Fleming 20-for-28 with 3 homers, Kenny Ezzell 21-28 with 3 homers, Larry White 16-23 with 2 homers, pitcher Ed Hicks 14-21 with 2 homers and shortstop Randy Romanga 12-for-20 with 2 homers.
Other pace-setters for Reece included shortstop Larry Sauceman with a .771 batting average, Keith Brady and pitcher Mark Webber each at .724 and Brian Justice at .688. Ron Wilson had 9 homers, Brady and Justice 8 each.
Gasoline Heaven's Castellano got the biggest help from Andy Ahkao with a .786 average and pitcher Moose White with a .750 mark.
---
MVP – Derek Oliver, Reece/Sports World/Chip's/TPS
HR Leader – Vern Hensley, Planet/New – 14
Batting Leader – Phil Castellano, Gasoline Heaven – .852
---
FIRST TEAM ALL-AMERICANS
P – Moose White, Gasoline Heaven (18-24, .750, 9 HR)
C – Derek Oliver, Reece/Sports World/Chip's/TPS (24-31, .774, 12 HR)
1B – Vern Hensley, Planet/New (14 HR)
2B – Bill Jerich, Gasoline Heaven/Worth
3B – Steve Dickey, Reece/Sports World/Chip's/TPS
SS – Larry Sauceman, Reece/Sports World/Chip's/TPS (17-22, .773)
OF – Tim Williamson, Chase Mortgage/Easton (20-26, .769, 3 HR)
OF – Phil Castellano, Gasoline Heaven (23-27, .852)
OF – Andy Ahkao, Gasoline Heaven (22-28, .786)
OF – Mike Kinnett, Planet/New/Bike/TPS
EH – Hal Koubelka, U.S. Armed Forces
UTIL – Jose Santiago, Chase Mortgage/Easton  (21-25, .840, 8 HR)
UTIL – Chris Chilton, Chase Mortgage/Easton (18-24, .750, 4 HR)
UTIL – Mike Lane, N.A.S.T.Y. Boys
UTIL – Wayne Pennington, U.S. Armed Forces
SECOND TEAM ALL-AMERICANS
P – Mark Webber, Reece/Sports World/Chip's/TPS (21-29, .724)
C – John McNair, N.A.S.T.Y. Boys
1B – Ron Wilson, Reece/Sports World/Chip's/TPS (9 HR)
2B – Monty McCory, Backstop/Easton/Mizuno
3B – Don Harloss, Gasoline Heaven/Worth
SS – Brian Jeffers, Backstop/Easton/Mizuno
OF – Keith Brady, Reece/Sports World/Chip's/TPS (21-29, .724, 8 HR)
OF – Brian Fletcher, Planet/New/Bike/TPS
OF – Jim Kearns, Backstop/Easton/Mizuno
OF – Bob Van Erem, Backstop/Easton/Mizuno
EH – Kenny Carver, Chase Mortgage/Easton (20-25, .800, 6 HR)
UTIL – Jason Fleming, Chase Mortgage/Easton (20-28, .714, 3 HR)
UTIL – Troy Summerfield, N.A.S.T.Y. Boys
UTIL – Dave Noval, Gasoline Heaven/Worth
UTIL – Steve Roeder, Planet/New/Bike/TPS
---
OTHER PLAYERS
Mark Weaver, Chase Mortgage/Easton (12-15, .800, 7 HR)
Bob Fisher, Chase Mortgage/Easton (16-21, .762, 8 HR)
Kenny Ezzell, Chase Mortgage/Easton (21-28, .750, 3 HR)
Paul Brannon, Chase Mortgage/Easton (16-22, .727, 10 HR)
Larry White, Chase Mortgage/Easton (16-23, .696, 2 HR)
Brian Justice, Reece/Sports World/Chip's/TPS (11-16, .688, 8 HR)
Ed Hicks, Chase Mortgage/Easton (14-21, .667, 2 HR)
Randy Romagna, Chase Mortgage/Easton (12-20, .600, 2 HR)
Ron Wilson, Reece/Sports World/Chip's/TPS (9 HR)
---
FINAL STANDINGS
1. Chase Mortgage/Easton, Wilmington, NC (5-0)
2. Reece/Sports World/Chip's/TPS, Lebanon, TN (4-2)
3. Gasoline Heaven/Worth, Commack, NY (3-2)
4. Planet/New/Bike/TPS, Lexington, KY (4-2)
5t. N.A.S.T.Y. Boys/TPS, St. Louis, MO (3-2)
5t. Central Paving Astros/TPS, Decatur, IL (2-2)
7t. Backstop/Easton/Mizuno, Aurora, IN (2-2)
7t. U.S. Armed Forces, Arlington, VA (2-2)
9t. Aldo's/Doug's Sports Bar, Stevens Point, WI (1-2)
9t. Pub II/DeMarini/Miller Lite, Normal, IL (1-2)
9t. Watanabe/TPS, Cincinnati, OH (1-2)
9t. TC Hitmen, Traverse City, MI (0-2)
13t. Export Light/Beck Masonry, La Crosse, WI (0-2)
13t. Sid Grinker/Couri Insurance/TPS, Milwaukee, WI (0-2)
13t. New Berlin Grading/Easton, Waukesha, WI (0-2)