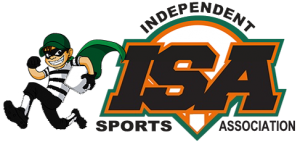 1997 held at Gastonia, North Carolina.
---
Champion – Sunbelt/Dan Smith/Easton, Centerville, Georgia
Runner Up – Shen Valley/Taylor Brothers/TPS, Bridgewater, Virginia
---
Shen Valley defeated Sierra/TPS 15-14, Long Haul 17-6 and finally Sunbelt 25-24 in the winners bracket Final. Sunbelt came back to double dip Shen Valley 23-17 and then 22-17.
---
MVP – Todd Joerling, Sunbelt/Dan Smith/Easton – (20-29, .690, 8 HR, 20 RBI)
Defensive MVP – John McCraw, Sunbelt/Dan Smith/Easton
HR Leader – Todd Joerling, Sunbelt/Dan Smith/Easton – 8
Batting Leader – Brett Helmer, So Jern/Specialty Tank/TPS – (13-18) – .722
---
ISA SUPER ALL WORLD TEAM
Todd Joerling, Sunbelt/Dan Smith/Easton (20-29, .690, 8 HR, 20 RBI)
Dan Schuck, Sunbelt/Dan Smith/Easton (16-30, .533, 7 HR, 14 RBI)
Shane Dubose, Sunbelt/Dan Smith/Easton (19-27, .704, 6 RBI)
Jeff Hall, Sunbelt/Dan Smith/Easton (18-29, .621, 1 HR, 11 RBI)
Greg Harding, Sunbelt/Dan Smith/Easton (14-27, .519, 3 HR, 12 RBI)
Mark Brenner, Sunbelt/Dan Smith/Easton (15-25, .600, 8 RBI)
John McCraw, Sunbelt/Dan Smith/Easton (14-29, .483, 2 HR, 11 RBI)
Rusty Bumgardner, Shen Valley/Taylor Brothers/TPS (15-22, .682, 6 HR, 16 RBI)
Todd Martin, Shen Valley/Taylor Brothers/TPS (12-22, .545, 1 HR, 7 RBI)
Phil Jobe, Shen Valley/Taylor Brothers/TPS (13-19, .684, 2 HR, 6 RBI)
Brett Helmer, So Jern/Specialty Tank/TPS (13-18, .722, 3 HR, 6 RBI)
Jeff Wallace, So Jern/Specialty Tank/TPS (12-18, ..667, 6 HR, 11 RBI)
Mike Macenko, Steele's/Reda (9-13, .692, 5 HR, 9 RBI)
---
OTHERS
Jason Kendrick, Shen Valley (12-18, .667, 1 HR, 4 RBI)
Albert Davis, Shev Valley (12-21, .571, 4 HR, 11 RBI)
Bobby Gilbert, Sunbelt/Dan Smith (14-25, 560, 3 HR, 12 RBI)
JC Phelps, Shen Valley (12-22, .545, 5 HR, 16 RBI)
Scott Elliott, Sunbelt/Dan Smith (14-28, .500, 3 HR, 10 RBI)
---
FINAL STANDINGS
1. Sunbelt/Dan Smith/Easton, Centerville, GA (5-1)
2. Shen Valley/Taylor Brothers/TPS, Bridgewater VA (3-2)
3. So Jern/Specialty Tank/TPS, Cedarbrook, NJ (3-2)
4. Steele's/Reda, Brook Park, OH (2-2)
5t. Lighthouse/Worth, Stone Mountain, GA (1-2)
5t. Long Haul/TPS, Albertville, MN (1-2)
7t. Ritch's-Superior/Tri-Gems/TPS, Windsor Locks, CT (0-2)
7t. Sierra/TPS, Reno, NV (0-2)