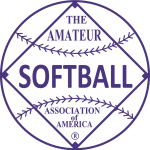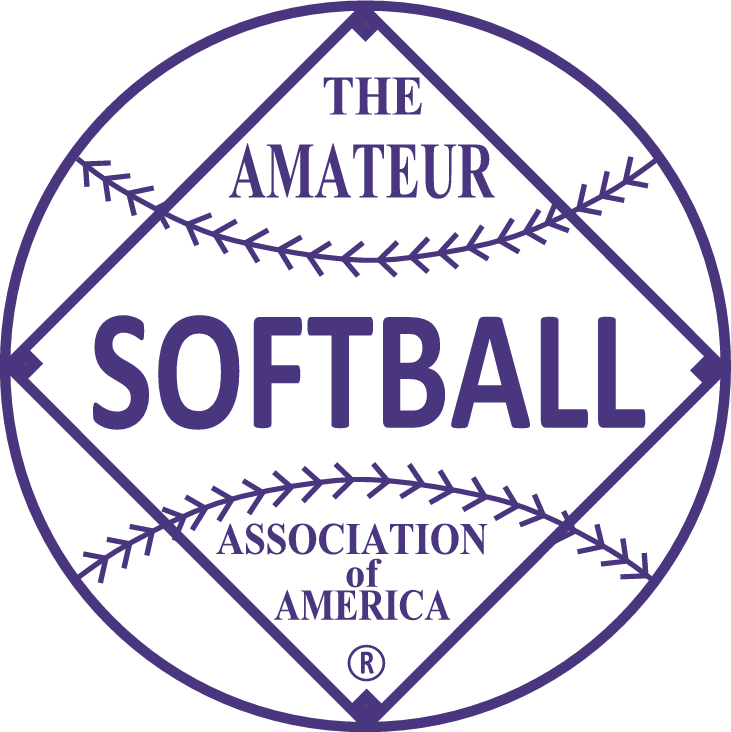 1996 held at Stratford, Connecticut.
---
Champion – California Commotion, Woodland Hills, California
Runner Up – Southern California Jazz, Bellflower, California (33-8)
---
The Jazz won the first final 2-1 behind the pitching of Sara Griffin as they defeated Christa Williams, sending the tournament to the 'if' game. The Commotion gathered momentum when Lisa Fernandez, who started the game as the designated hitter, went to the mound in the third inning and held the Jazz scoreless for the rest of the game and struck out 10. This carried over to the final as Fernandez, starting on the mound this time and allowed two hits in two innings. But she injured her left hip when she tried to break up a double play in the second inning and left in the top of the third.
Christa Williams pitched the final three innings of the "run-rule game". She allowed no hits and struck out three to get the win. Commotion won the final 10-0. Jill Justin-Coffel hit a three-run homer and had five RBIs to lead the California Commotion offense in the title game. The Commotion went 6-1 in the tournament.
Lisa Fernandez earlier in the tournament pitched a no-hitter though four innings and struck out 9 as the Commotion defeated the 3-time defending champion Redding Rebels 3-1. Fernandez struck out Michele Smith 3 times, an almost impossible feat.
---
MVP – Dot Richardson, California Commotion
HR Leader – Kim Wuest, Southern Cal Jazz – 4
Batting Leader – Kim Maher, Redding Rebels – .500
Bertha Tickey Pitching Award – Desarie Knipfer, So Cal Jazz
Erv Lind Defensive Award – Gillian Boxx, California Commotion
---
FIRST TEAM ALL-AMERICANS
P – Lisa Fernandez, California Commotion
P – Desarie Knipfer, California Jazz (pitched in 7 of the 8 games, finished up 4-1 with 2 saves)
P – Gina Ugo, Michigan Cruise
C – Scia Maumausolo, California A's
1B – Kim Wuest, California Jazz
2B – Julie Smith, Redding Rebels
3B – Nina Lindenberg, California Jazz
SS – Ali Viola, California Jazz
OF – Jenny Condon, California Commotion
OF – Dionne Harris, California Jazz
OF – Teri Klement, California Jazz
OF – Kim Maher, Redding Rebels
DP – Michele Smith, Redding Rebels
UTIL – Amy Chellevold, California Commotion
UTIL – Christina Plew, California Jazz
SECOND TEAM ALL-AMERICANS
P – Amy Day, Phoenix Sunbirds
P – Lori Sippel, Redding Rebels
P – Christa Williams, California Commotion
C – Suzy Brazney, Phoenix Sunbirds
1B – Sheila Cornell Douty, California Commotion
2B – Coli Turley, Michigan Cruise
3B – Jennifer Brundage, Raybestos Brakettes
SS – Tiffany Tootle, Decatur Lady Pride
OF – Alesandra Giampaolo, Illinois Illusions
OF – Donna McClean, Raybestos Brakettes
OF – Rachel Nelson, Minnesota Breakers
OF – Kathy Stahl, Redding Rebels
DP – Gina Adler, Raybestos Brakettes
UTIL – Rhonda Wheatley, California A's
UTIL – Julie Marshall, Sunbirds
THIRD TEAM ALL-AMERICANS
P – Jenn Huyett, Brakettes
P – Stephanie Klaviter, Minnesota Breakers
P – Lindsey Prezell, Illinois Illusions
C – Christy Serritella, California Hurricanes
1B – Jen Goodwin, Raybestos Brakettes
2B – Chris Zboril, Phoenix Sunbirds
3B – Chris Parris-Washington, Redding Rebels
SS – Kristy Howard, California Commotion
OF – Crystal Boyd, Michigan Cruise
OF – Laurie Fritz, Phoenix Sunbirds
OF – Kristine MacLean, Raybestos Brakettes
OF – Leah O'Brien, California A's
DP – Jill Justin-Coffel, California Commotion
UTIL – Dawn Severtson, California A's
UTIL – Kristi Toppins, Memphis Saints
N/A – Gillian Boxx, California Commotion
N/A – Dot Richardson, California Commotion
---
FINAL STANDINGS
1. California Commotion, Woodland Hills, CA (6-1)
2. California Jazz, Bellflower, CA (7-2)
3. Redding Rebels, Redding, CA (4-2)
4. Phoenix Sunbirds, Phoenix, AZ (3-2)
5t. California A's, Newport Beach, CA (3-2)
5t. California Hurricanes, Riverside, CA (2-2)
7t. Illinois Illusions, Dekalb, IL (3-2)
7t. Dacatur Lady Pride, Decatur, IL (2-2)
9t. Raybestos Brakettes, Stratford, CT (2-2)
9t. Memphis Saints, Memphis, TN (2-2)
9t. Michigan Cruise, Ann Arbor, MI (2-2)
9t. Minnesota Breakers, Eagan, MN (2-2)
13t. St. Louis Classics, St. Louis, MO (1-2)
13t. Allentown Pates, Allentown, PA (1-2)
13t. Topton VIPs, Topton, PA (1-2)
13t. Shamrocks, Tonawanda, NY (1-2)
17t. Suns, Celina, OH (0-2)
17t. Thunderbolts, Keene, NH (0-2)
17t. Lady Hearts, Bloomington, IL (0-2)
17t. Majestics, Montclair, NJ (0-2)
17t. Twin City Jammers, St. Paul, MN (0-2)
17t. Chavoya's, New Haven, CT (0-2)
---