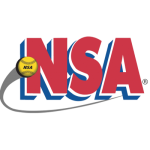 1995 held at Burlington, North Carolina.
---
Champion – Ritch's-Superior/TPS, Windsor Locks, Connecticut
Runner Up – Shen Valley/TPS, Bridgewater, Virginia
---
Ritch's captured its fifth straight NSA World Series championship. The R-S Express from 1991-1995 has won 60 of the 87 tournaments the have entered and 15 of the last 24 Grand Slam events they entered as well.
---
MVP – Dirk Androff, Ritch's-Superior (15-20, .750, 4 HR)
Defensive MVP – Greg Cannady, Bell Corp/Sunbelt/Easton
HR Leaders – Dan Schuck, Bell (16-21, .762, 22 RBI)  – 11
HR Leaders – Carl Rose, Lighthouse (21-28, .750, 30 RBI) – 11
Batting Leader – Jacques Miller, Sup/Southland (15-17, 10 HR) – .882
---
1995 NSA ALL WORLD TEAM
Dirk Androff, Ritch's-Superior/TPS (15-20, .750, 4 HR)
Britt Hightower, Ritch's-Superior/TPS
Charles Wright, Ritch's-Superior/TPS
Larry Fredieu, Ritch's-Superior/TPS
Ron Parnell, Ritch's-Superior/TPS
Paul Drilling, Ritch's-Superior/TPS
Dewayne Nevitt, Shen Valley/TPS
Derek Oliver, Shen Valley/TPS
JC Phelps, Shen Valley/TPS
Scott Elliott, Shen Valley/TPS
Carl Rose, Lighthouse/Worth (21-28, .750, 11 HR, 30 RBI)
Wendall Rickard, Lighthouse/Worth
Ricky Huggins, Lighthouse/Worth
Greg Cannedy, Bell Corp/Sunbelt/Easton
Dan Shuck, Bell Corp/Sunbelt/Easton (16-21, .762, 11 HR, 22 RBI)
Jacques Miller, Superior/Southland (15-17, .882, 10 HR)
---
FINAL STANDINGS
1. Ritch's-Superior/TPS, Windsor Locks CT (4-0)
2. Shen Valley/TPS, Bridgewater, VA (3-2)
3. Lighthouse/Worth, Stone Mountain, GA (4-2)
4. Bell Corp/Sunbelt/Easton, Tampa, FL (2-2)
5t. Harrison's/Power-Flite, Portsmouth, VA (3-2)
5t. D&D Thoroughbreds/Demarini, Portland, OR (2-2)
7t. Superior/Southland/TPS, Gainesville, GA (2-2)
7t. Steele's Hit Men, Brook Park, OH (1-2)
9t. Worth/AJ's, Richmond, VA (1-2)
9t. Tri-Gems/Easton, Cedarbrook, NJ (0-2)
9t. Williams/Dudley, Spring, TX (0-2)
9t. F. Scott's Bad Boyz, Burlington, NC (0-2)