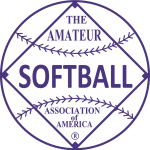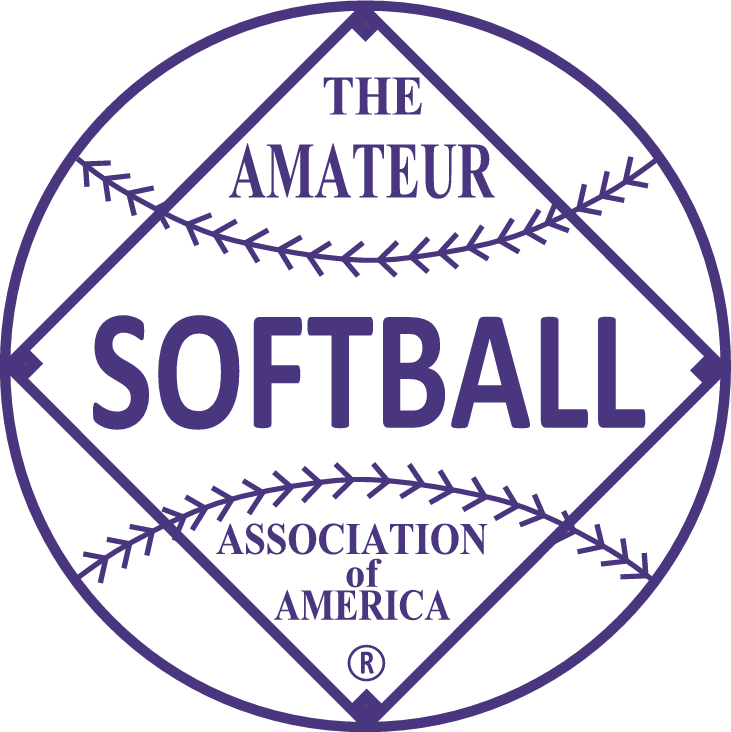 1995 held at Wallace Marine Park in West Salem, Oregon on September 2-4.
---
Champion: Armed Forces, Sacramento, California
Runner Up: Shiva, San Francisco, California
---
The Armed Forces put Shiva in the losers bracket with a 14-12 win. Shiva then eliminated the AAA Yankees and got a chance for redemption against the Armed Forces in the Championship. Shiva won the first game 7-6, forcing the winner take all championship final. The Armed Forces wasted no time and put away Shiva with a 15-3 victory.
---
MVP – Carolyn Ford, Armed Forces
Batting Leader – Sue Sualnier, Armed Forces (16-21) – .769
Home Run Leader – Cheryl Easterwood, Shiva – 3
---
ASA MAJOR WOMEN'S SLOW PITCH ALL AMERICANS FIRST TEAM
P – Marcy Maggard, Wilder Construction
C – Carolyn Ford, Armed Forces
1B – Sue Sualnier, Armed Forces
2B – Denise Hall, Shiva
3B – Angie Ford, Shiva
SS – Mary Lou Flippen, AAA Garment Yankees
OF – Clarise Gordon, Hot Spitty's
OF – Cheryl Bradley, Armed Forces
OF – Kristen DAndriss, Shiva
OF – Jean Gunnell, Seattle Express
EP – Ella Citaberg, Lakerettes
UT – Kim Wilson, AAA Garment Yankees
UT – Cic Coulson, Seattle Express
UT – Sue Ilyes, Lakerettes
UT – Bev Landsdown, Hot Spitty's
ASA MAJOR WOMEN'S SLOW PITCH ALL AMERICANS SECOND TEAM
– missing
---
FINAL STANDINGS
1. Armed Forces, Sacramento, CA (5-1)
2. Shiva, San Francisco, CA (5-2)
3. AAA Garment Yankees, Santa Monica, CA (5-2)
4. Seattle Express, Seattle, WA (4-2)
5t. Hot Spitty's, Salem, OR (2-2)
5t. Lakerettes, Conneaut Lake, PA (2-2)
7t. Wilder Construction, Ferndale, WA (2-2)
7t. Anoka Spooks, Anoka, MN (1-2)
9t. Bill Fraley's Wilcats, Lexington, KY (1-2)
9t. Fletch's Softball Club, Newark, DE (0-2)
9t. One More Time, Tacoma, WA (0-2)
9t. Wallace Complex/deBeer, Salem, OR (0-2)
13t. Burn Wraps, Martinez, CA (0-2)
13t. Express Softball, Minnetonka, MN (0-2)
---
SCORES
First Round
Armed Forces 21 One More Time 8
Hot Spitty's 8 Bill Fraley's Wildcats 4
Wilder Construction 12 Bum Wraps 11
Seattle Express 19 Express Softball (Minnetonka, MN) 3
Lakerettes 17 AAA Garment Yankees 7
Shiva 15 Wallace Complex/deBeer 3
Second Round
Hot Spitty's 6 Wilder Construction 5
Lakerettes 9 Seattle Express 8
Armed Forces 6 Fletch's Softball Club (Newark, DE) 2
Shiva 10 Spooks 5
Losers Bracket
AAA Garment Yankees 17 Express Softball 2
Bill Fraley's Wildcats 4 Bum Wraps 3
Yankees 13 Fletchs 4
Wilder Construction 20 Wallace/DeBeer 5
Seattle Express 11 One More Time 5
Spooks 14 Fraley's Wildcats 8
AAA Yankees 16 Wilder Construction 6
AAA Yankees 13 Lakerettes 11
Seattle Express 12 Hot Spitty's 3
AAA Yankees 17 Seattle Express 9
Shiva 17 AAA Yankees 10
Finals
Shiva 7 Armed Forces 6
IF
Armed Forces 15 Shiva 3