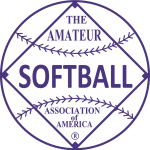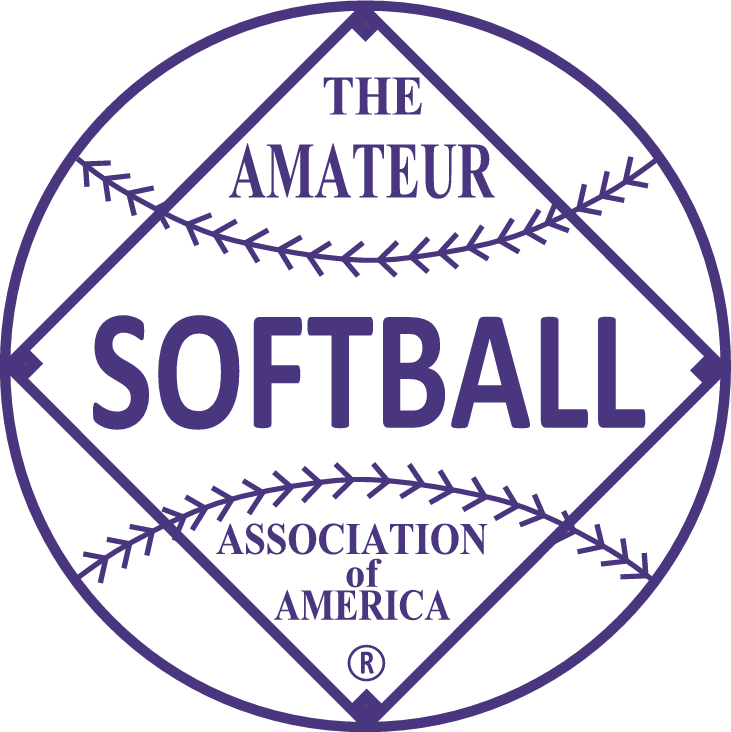 1994 held at Maryville, Tennessee.
---
Champion – Bell Corp/Easton, Tampa, Florida (60-23)
Runner Up – Ritch's-Superior/TPS, Windsor Locks, Connecticut (63-19)
---
Two-Time defending champ, Ritch's/Superior couldn't make it three times as they ran into a powerful Bell Corp squad led by Hank Garris and Dan Schuck. These two players combined for 26 HR and 40 RBI in the four games they played to lead Bell Corp over Ritch's/Superior 42-14 in the final game of the ASA Super National Championship Tournament.  Bell Corp hit 23 HR in that final game.
---
MVP – Hank Garris, Bell Corp/Easton
HR Leader – Dan Schuck, Bell Corp/Easton – 14
Batting Leader – Derek Oliver, Converters – .950
---
FIRST TEAM ALL-AMERICANS
P – Greg Cannedy, Bell Corp. (14-21, .667, 16 RBI)
C – Kim Seaman, Bell Corp. (15-22, .682, 10 HR, 21 RBI)
1B – Dirk Androff, Ritch's-Superior (15-22, .682, 9 HR, 21 RBI)
2B – Tom White, Tri-Gems (16-22, .727, 10 HR, 24 RBI)
3B – Rusty Bumgardner, Converters/Vernon's (16-21,.762)
SS – Shawn Keane, Shen Valley/DJ's (15-19, .789)
OF – Britt Hightower, Ritch's-Superior (13-20, .650, 9 HR, 15 RBI)
OF – Hank Garris, Bell Corp. (19-22, .864, 12 HR, 18 RBI)
OF – Dan Schuck, Bell Corp. (19-25, .760, 14 HR, 22 RBI)
OF – Derek Oliver, Converters/Vernon's (19-20, .950, 8 HR, 15 RBI)
UTIL – Larry Fredieu, Ritch's-Superior (17-23, .739, 12 HR, 26 RBI)
UTIL – Todd Joerling, Bell Corp. (19-27, .704, 9 HR, 19 RBI)
UTIL – Mark Martin, Bell Corp. (15-22, .682, 8 HR, 15 RBI)
UTIL – Ron Parnell, Ritch's-Superior (8 HR)
UTIL – Cecil Whitehead, Ritch's-Superior (12-19, .632, 9 HR)
SECOND TEAM ALL-AMERICANS
P – Ricky Huggins, Shen Valley/DJ's (15-22, .682)
C – Ron Douglas, Back Porch (17-20 .850, 11 HR, 24 RBI)
1B – Tot Powers, Converters/Vernon's (17-19, .895, 10 HR, 25 RBI)
2B – Dewaye Nevitt, Converters/Vernon's (19-25, .760, 10 HR, 20 RBI)
3B – Charles Wright, Ritch's-Superior
SS – Todd Martin, Converters/Vernon's
OF – Scott Elliott, Converters/Vernon's (17-22, .773, 8 HR)
OF – Jason Kendrick, Shen Valley/DJ's (15-28 .833)
OF – Jimmy Powers, Converters/Vernon's (16-22, .727, 8 HR, 18 RBI)
OF – Dale Sensineg, Shen Valley/DJ's (16-18, .889)
UTIL – Monty Tucker, Steele's/Sunbelt (16-17, 941, 9 HR, 16 RBI)
UTIL – Darrell Beeler, Ritch's-Superior (10 HR, 17 RBI)
UTIL – Freddie Johnson, Steele's/Sunbelt (16-21, .762, 10 HR, 25 RBI)
UTIL – Joe Spadifino, Shen Valley/DJ's (18 RBI)
UTIL – Jeff Arnold, Bell Corp. (15-22, .682, 16 RBI)
THIRD TEAM ALL-AMERICANS
P – Brad Altimore, Tri-Gems
C – Mike Macenko, Ritch's-Superior
1B – Robbie Ergle, Shen Valley/DJ's (15-19, .789)
2B – Mike Stanley, Back Porch (16-20, .800)
3B – Mike Shenk, Shen Valley/DJ's (15 RBI)
SS – Randy Romagna, Converters/Vernon's (15-23, .652)
OF – Phil White, Bell Corp. (13-19, .684, 9 HR)
OF – Greg Harding, Bell Corp. (15-21, .714)
OF – Alan Tanner, Tri-Gems (19-23, .826, 16 RBI)
OF – Mike Rodriguez, Lab Tec (11-14, .786, 9 HR, 16 RBI)
UTIL – Butch Ovens, Converters/Vernon's
UTIL – JC Phelps, Williams/Worth (11-17, .647)
UTIL – Jon Meyers, Williams/Worth (16-20, 8 HR, 16 RBI)
UTIL – Wendall Rickard, Lighthouse (11-13, .846, 8 HR)
UTIL – Tommy Scott, Riverside (13-17, .765, 8 HR, 15 RBI)
---
OTHERS
Larry Carter, LabTec (13-16, .813)
Barry Gordon, Back Porch (16-20, .800)
Mark Baker, Steele's/Sunbelt (14-18, .778)
Danny Williams, Steele's/Sunbelt (18-24, .750)
Parrish Barwick, Back Porch (15-22, .682, 21 RBI)
Dave Steffen, Converters/Vernons (8 HR, 16 RBI)
---
FINAL STANDINGS
1. Bell Corp/Easton, Tampa, FL (4-0)
2. Ritch's-Superior/TPS, Windsor Locks, CT (3-1)
3. Converters/Vernons/TPS, Kinston, NC (3-1)
4. Shen Valley/DJ's/TPS, Bridgewater, VA (3-1)
5t. Steele's/Sunbelt Hitmen, Brook Park, OH (3-2)
5t. Tri-Gems, Cedar Brook, NJ (3-2)
7t. Back Porth/Worth, Destin, FL (2-2)
7t. Riverside/RAM/Taylor/TPS, Louisville, KY (2-2)
9t. Lighthouse/Alford's/Worth, Stone Mountain, GA (1-2)
9t. Williams/Worth, Spring, TX (1-2)
9t. Labtec/Demarini, Portland, OR (1-2)
9t. Roberts Park/St. Louis Merchants/TPS, St. Louis, MO (1-2)
13t. Dan Smith/TPS, San Jose, CA (0-2)
13t. Reece Astros/TPS, Corbin, KY (0-2)
13t. Denny Lumber/Merrill Lynch/Steele's, Somerset, KY (0-2)
13t. Minnesota Merchants, Minneapolis, MN (0-2)
---