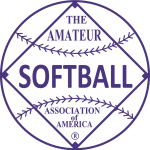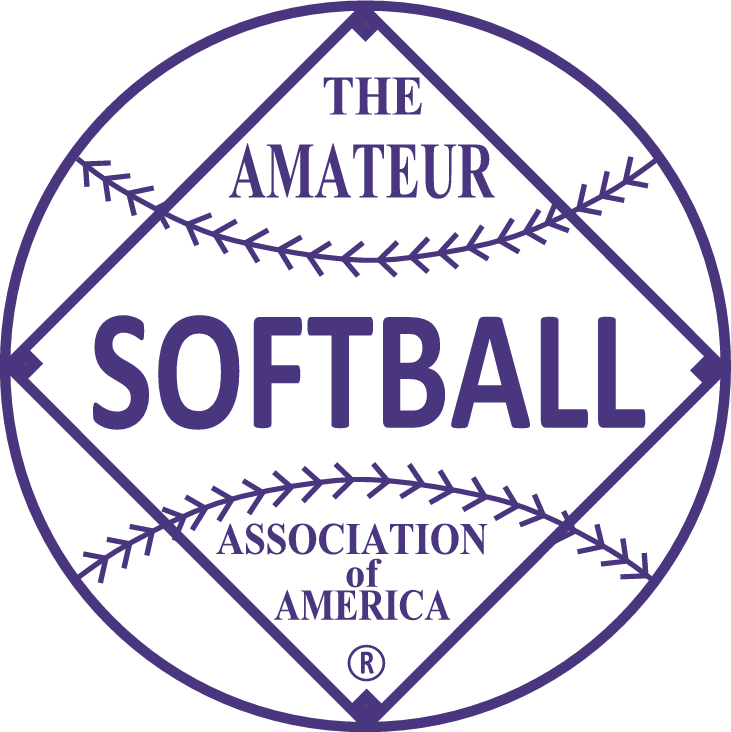 1993 held at Drake Creek in Johnson City, Tennessee.
---
Champion – Ritch's-Superior/TPS, Windsor Locks, Connecticut (81-6)
Runner Up – Bell Corp/Easton, Tampa, Florida (79-24)
---
Ritch's-Superior defeated Bell Corp 54-8 in three and a half innings to win the championship. Ritch's scored 186 runs in their 5 games and only gave up 85 runs. They outscored their opponents by 100 runs in the 5 games.
---
MVP – Charles Wright, Ritch's-Superior (18-22, .818, 13 HR, 25 RBI)
HR Leader – Carl Rose, Williams/Worth (25-34, .735, 38 RBI) – 18
Batting Leader – Scott Flood, DJ's (17-20, 8 HR, 20 RBI) – .850
---
1993 ASA MEN'S SUPER SLOW PITCH ALL-AMERICAN FIRST TEAM
P – Paul Drilling, Ritch's/Superior (14-20, .700, 2 HR, 10 RBI)
C – Dave Steffen, Ritch's/Superior (19-24, .792, 8 HR, 12 RBI)
1B – Dirk Androff, Ritch's/Superior (18-23, .783, 9 HR, 21 RBI)
2B – Darrell Beeler, Ritch's/Superior (15-26, .577, 9 HR, 16 RBI)
3B – Charles Wright, Ritch's/Superior (18-22, .818, 13 HR, 25 RBI)
SS – Todd Joerling, Bell Corp. (19-27, .704, 8 HR, 14 RBI)
OF – Britt Hightower, Ritch's/Superior (20-27, .741, 12 HR, 22 RBI)
OF – Mark Martin, Bell Corp. (22-27, .815, 6 HR, 10 RBI)
OF – Carl Rose, Williams/Worth (25-34, .735, 18 HR, 38 RBI)
OF – Scott Flood, DJ's (17-20, .850, 8 HRs, 20 RBI)
EP – Tot Powers, Ritch's/Superior (15-20, .750, 6 HR, 12 RBI)
UT – Ron Parnell, Ritch's/Superior (18-25, .720, 11 HR, 18 RBI)
UT – Cecil Whitehead, Ritch's/Superior (15-21, .714, 8 HR, 11 RBI)
UT – Dan Schuck, Bell Corp. (17-29, .586, 12 HR, 23 RBI)
UT – Larry Carter, Bell Corp. (16-24, 10 HR, 15 RBI)
1993 ASA MEN'S SUPER SLOW PITCH ALL-AMERICAN SECOND TEAM
P – Greg Cannedy, Bell Corp. (16-27, .593, 6 HR, 15 RBI)
C – Danny Williams, Williams/Worth (25-32, .781, 11 HR, 20 RBI)
1B – Mike Macenko, Steele's/Sunbelt (23-32, .719, 13 HR, 35 RBI)
2B – Jamie Wisham, Williams/Worth (20-31, .645, 11 HR, 21 RBI)
3B – Jon Meyers, Williams/Worth (19-27, .704, 12 HR, 22 RBI)
SS – Doug Flynn, Vernon's (13-19, .684, 1 HR, 7 RBI)
OF – Derek Oliver, Steele's/Sunbelt (27-32, .844, 6 HR, 17 RBI)
OF – Hank Garris, Williams/Worth (22-31, .710, 13 HR, 20 RBI)
OF – Jimmy Powers, Ritch's/Superior (19-26, .731, 7 HR, 16 RBI)
OF – Larry Fredieu, Vernon's (18-24, .750, 12 HR, 21 RBI)
EP – Bruce Meade, Vernon's (16-22, .727, 10 HR, 19 RBI)
UT – Dewayne Nevitt, Vernon's (15-23, .652, 9 HR, 14 RBI)
UT – Doug Roberson, Ritch's/Superior (16-24, .667, 6 HR, 12 RBI)
UT – Todd Martin, Steele's/Sunbelt (21-27, .778, 6 HR, 15 RBI)
UT – Kim Seaman, Bell Corp. (17-26, .654, 12 HR, 21 RBI)
1993 ASA MEN'S SUPER SLOW PITCH ALL-AMERICAN THIRD TEAM
P – Phil Jobe, Steele's/Sunbelt (20-32, .625, 3 HR, 14 RBI)
C – Rick Wheeler, Vernon's (15-23, .652, 8 HR, 14 RBI)
1B – Tommy Scott, Riverside/RAM
2B – Mark Cauley, Vernon's (14-20, .700, 3 HR, 5 RBI)
3B – Butch Ovens, Steele's/Sunbelt (16-28, .571, 2 HR, 9 RBI)
SS – Larry Sauceman, Williams/Worth (19-29, .655, 8 HR, 15 RBI)
OF – Dewayne Frizzel, Vernon's (13-20, .650, 8 HR, 20 RBI)
OF – Gary Fisher, DJ's (10-18, .556, 7 HR, 20 RBI)
OF – Cole Elkin, Riverside/RAM
OF – Steve Craven, Steele's/Sunbelt (20-29, .690, 9 HR, 16 RBI)
EP – Wendell Rickard, Williams/Worth (20-32, .625, 11 HR, 24 RBI)
UT – Monty McCrory, Worth Astros
UT – Jeff Arnold, Bell Corp. (14-27, .519, 9 HR, 15 RBI)
UT – Shawn Keane, Steele's/Sunbelt (22-29, .759, 7 HR, 19 RBI)
UT – Jason Kendrick, Vernon's (14-21, 667, 1 HR, 7 RBI)
---
OTHERS
Scott Elliott, Vernon's (14-23, .609, 5 HR, 17 RBI)
Curtis Williams, Vernon's (12-20, .600, 1 HR, 5 RBI)
Scott Virkus, Steele's/Sunbelt (13-23, .565, 4 HR, 10 RBI)
Ricky Huggins, Vernon's (8-15, .533, 4 HR, 9 RBI)
---
FINAL STANDINGS
1. Ritch's-Superior/TPS, Windsor Locks, CT (5-0)
2. Bell Corp, Tampa, FL (4-2)
3. Williams/Worth, Houston, TX (4-2)
4. Vernon's, Jacksonville, FL (3-2)
5t. Steele's/Sunbelt Hitmen, Brook Park, OH (3-2)
5t. DJ's, Atchinson, KS (3-2)
7t. Riverside/RAM, Louisville, KY (2-2)
7t. Worth Astros, Indianapolis, IN (2-2)
9t. Moulton Furniture, Moulton, AL (1-2)
9t. New Construction, Shelbyville, IN (1-2)
9t. St. Louis Worth, St. Louis, MO (1-2)
9t. Taylor Brothers, Providence, RI (1-2)
13t. Acme Sports, Kingsport, TN (0-2)
13t. Century Glass, Dallas, TX (0-2)
13t. Herb's/Dynasty, San Diego, CA (0-2)
13t. Twohig, Cleveland, OH (0-2)
---