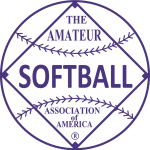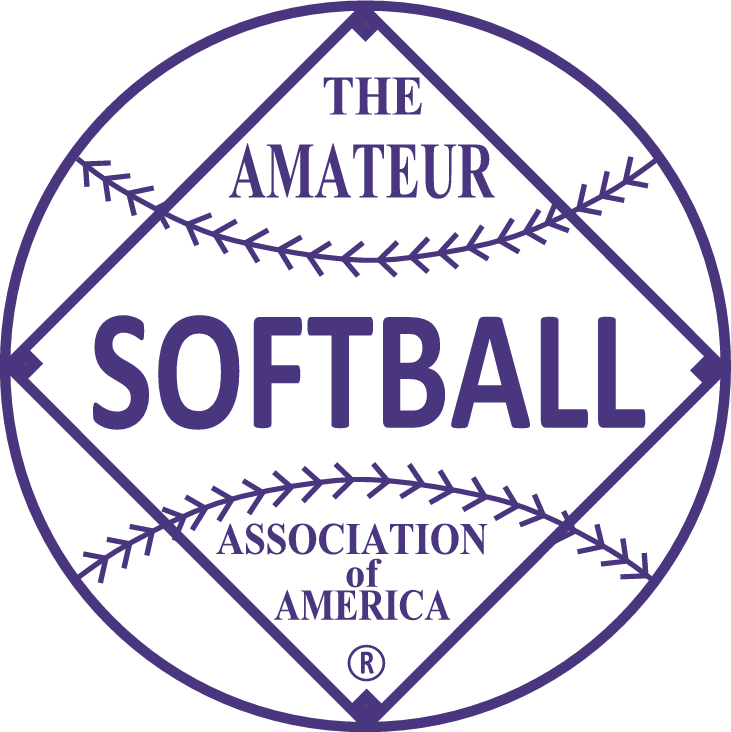 1989 held at Decatur, Illinois on August 15-22.
---
Champion – Penn Corp, Sioux City, Iowa (91-24)
Runner Up – Decatur Pride, Decatur, Illinois (98-24)
---
Penn Corp sent Decatur Pride to the losers bracket with a 12 inning, 3-2 victory. Paul Magan pitched the victory over Michael White of the Pride. Decatur then defeated Guanella Brothers 2-0 on Brent Stevenson's shutout over Chubb Tangaroa of Guanella. The Pride won the the first final behind Mike White 1-0 on an unearned run. Jimmy Wana pitched a brilliant game for Penn Corp, but took the loss. Wana started the final championship game, but gave up back to back HRs to Ted Hicks and Brian Rothrock in the first inning to bring on Magan in relief. Mike White started the final game for Decatur and hurled 5 inning before being replaced by Brent Stevenson. Magan pitched from the second inning on to get the win for Penn Corp. Trent Rubley and MVP Bill Boyer also were the hitting stars in the 4-2 final game.
It was a great defense and the deep pitching staff of Penn Corp who played a big part in this title. Paul Magan, Jimmy Wana, Pete Sandman and Steve Schultz all pitched when called upon.  Decatur's Mike White out-dueled Jimmy Wana 1-0 in the first final to force the "if" game.  Then White came back again in the final game, only to lose (4-2) behind the pitching of Penn Corp's Paul Magan. Brian Rothrock and Ted Hicks both homered to give Decatur a 2-0 lead, only to have Trent Rubley and MVP Bill Boyer start an improbable (4-2) comeback victory.
Jimmy Wana  (1-1, 17 IP, 20 K) and Steve Schultz (1-0, 7 IP, 11 K) were the other Penn Corp hurlers.
---
MVP – Bill Boyer, Penn Corp (started  the comeback in the championship game to ignite Penn Corp to the title)
Batting Leader – John Melchiori, Faultless Rubber Company (6-15) – .400
HR Leader – Ted Hicks, Decatur Pride – 2
HR Leaders – Bruce Turner, Clearwater – 2
Herb Dudley Pitching Award – Paul Magan, Penn Corp (4-0, 36 IP, 41 K)

---
1989 FIRST TEAM ALL AMERICANS
P – Paul Magan, Penn Corp
P – Scott Plangger, Bloomington Hearts
P – Brent Stevenson, Decatur Pride (3-0, 23 IP, 32 Ks, No Hitter)
C – John Melchiori, Faultless Rubber Company
C – Todd Twachtman, Teleconnect
1B – Denny Place, Decatur Pride
2B – Rick Minton, Decatur Pride
3B – Brian Martie, Decatur Pride
SS – Tod Stevenson, Bloomington Hearts
OF – Bill Boyer, Penn Corp
OF – Peter Turner, Nava Brothers (.563)
OF – Steve King, Bloomington Hearts
OF – Dave Bedford, Motivation Travel
DP – Doug Kirkhofer, Bloomington Hearts
UTIL – Glenn Cain, Clearwater Bombers
1989 SECOND TEAM ALL AMERICANS
P – Chub Tangaroa, Guanella Brothers (4-2, 43 IP, 69 Ks, No Hitter, 3 shutouts)
P – Steve Padilla, Guanella Brothers
P – Michael White, Decatur Pride (3-2, 34 IP, 45 K)
C – Dan Binkley, Decatur Pride
C – Bruce Turner, Clearwater Bombers
1B – Mike Salsedo, Nava Brothers
2B – Randy Bender, Trans-Aire
3B – Mike Parnow, Guanella Brothers
SS – Leo Estes, Guanella Brothers
OF – Carlos Canos, Teleconnect
OF – Ed Poirier, Sheraton Coors
OF – Mike Nichols, Beer Nuts
OF – Scott Peterson, Penn Corp
DP – J.B. Walker, Ann Arbor Kings
UTIL – Paul Rubin, Paddock Pools
1989 THIRD TEAM ALL AMERICANS
P – Peter Meredith, Trans-Aire
P – Greg Newton, Harold's Supermarket
P – Al Rebling, Teleconnect
C – Rodney Gray, Harold's Supermarket
C – Dan Frangos, Sheraton Coors
1B – Jim Clark, Guanella Brothers
2B – Keith Peterson, Teleconnect
3B – Joe Nichols, Miller Toyota
SS – David Grimes, Clearwater Bombers
OF – Gary Musgrave, Decatur Pride
OF – Larry Moore, Nava Brothers
OF – Mike Delaney, Teleconnect
OF – David Boys, Decatur Pride
DP – Jody Hennigar, Teleconnect
UTIL – Kyle Matlik, Bloomington Hearts
---
FINAL STANDINGS
1. Penn Corp, Sioux City, IA (6-1)
2. Decatur Pride, Decatur., IL (6-2)
3. Guanella Brothers, Santa Rosa, CA (8-2)
4. Bloomington Hearts, Bloomington., IL (6-2)
5t. Faultless Rubber Company, Ashland, OH (3-2)
5t. Nava Brothers, Hayward, CA (3-2)
7t. Trans-Aire, Elkhart, IN (3-2)
7t. Miller Toyota, Salt Lake City, UT (3-2)
9t. Harold's Supermarket, Lexington, MO (3-2)
9t. Beer Nuts, Bloomington, IL (3-2)
9t. Motivation Travel, Midland, MI (2-2)
9t. Teleconnect, Cedar Rapids, IA (2-2)
13t. Potter Enterprises, Nashville, TN (2-2)
13t. Farm Tavern, Madison, WI (2-2)
13t. Clearwater Bombers, Clearwater, FL (2-2)
13t. Paddock Pools, Phoenix, AZ (2-2)
17t. Ann Arbor Kings, Ann Arbor, MI (2-2)
17t. Sheraton Coors, Cambridge, MA (2-2)
17t. Plangger Furniture, Benton Harbor., MI (1-2)
17t. Wellesley Trucking, Wellesley, MA (1-2)
17t. Rebels, Pine Bluff, AR (1-2)
17t. Kent Feeds, Waterloo, IA (1-2)
17t. Shelbyville Sting, Shelbyville, IN (1-2)
17t. Riverside Lasers, Hampton, VA (1-2)
25t. Seafirst Bank, Seattle, WA (1-2)
25t. Abbott Merchants, Ashland., OH (1-2)
25t. Happy Chef, Mankato, MN (1-2)
25t. Escro Transport Indians, Buffalo, NY (0-2)
25t. Findlay SBC, Findlay, OH (0-2)
25t. All-Car, Green Bay., WI (0-2)
25t. Nirico Construction, Minneapolis, MN (0-2)
25t. Puerto Rico, San Juan, PR (0-2)
33t. Midland Explorers, Midland, MI (0-2)
33t. Sunners, Reading, PA (0-2)
33t. OTB, Middletown, NY (0-2)