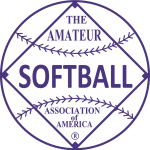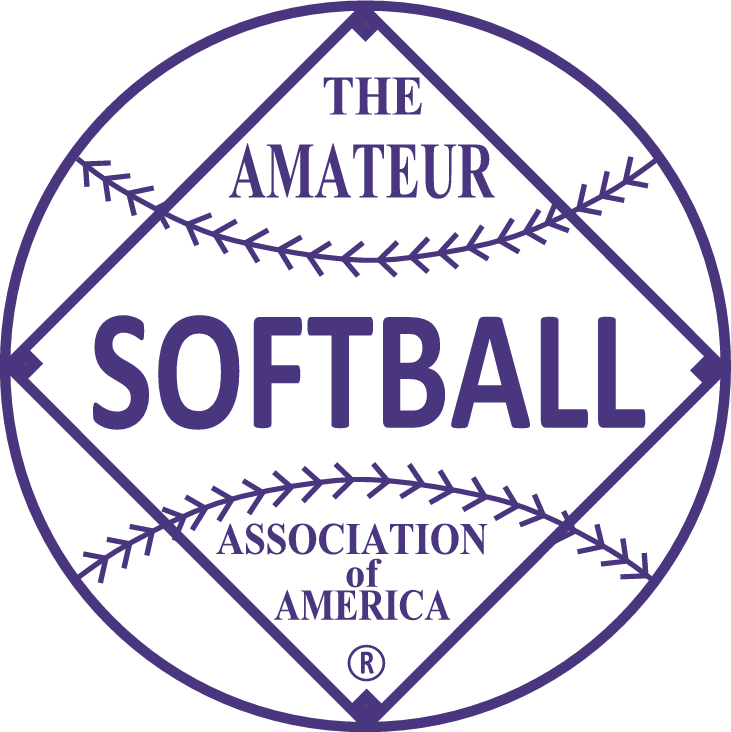 1984 held at Burlington, North Carolina.
---
Champion – Howard's/Western Steer, Denver, North Carolina (104-40)
Runner Up – Jerry's Caterers, Miami, Florida (61-25)
---
Howard's/Western Steer went 0-4 in the round robin, defeated Elite Coatings (2-2), then defeated number one seed Jerry's Catering (4-0) in the winners bracket final.
Jerry's then eliminated Elite Coatings to get another crack at the Howard's/Western Steer squad.  Jerry's won going away 51-27 to force the "if" game.
The game was not contest as the defending champs won 45-12 over Jerry's to retain their ASA Super National title.
Clyde Guy was 7-7 with 6 HR and 10 RBI in that final game. MVP Rick Scherr, Ed Roth, Stan Harvey and Ricky Huggins all hit 4 HR in the game. Rick Scherr hit 20 HR in the tournament and counting his Intentional Walks, his on base percentage was .846 (39-46).
Bruce Meade was 31-40 to win the batting title with a .775 average, just edging out Scherr, who batted .774.
---
MVP – Rick Scherr, Howard's/Western Steer
HR Leader – Rick Scherr, Howard's/Western Steer – 20
Batting Leader – Bruce Meade, Jerry's Caterers – .775
---
FIRST TEAM ALL-AMERICANS
P – Don Arndt, Howard's/Western Steer (7 HR)
C – Bill Gatti, Elite Coatings (3 HR)
1B – Rick Scherr, Howard's/Western Steer (24-31, .774, 20 HR, 37 RBI, 15 intentional walks)
2B – Doug Brown, Jerry's Catering (9 HR)
3B – Ricky Huggins, Howard's/Western Steer (6 HR)
OF – Bruce Meade, Jerry's Catering (31-40, .775, 14 HR, 23 RBI)
OF – Dick Bartel, Howard's/Western Steer (8 HR)
OF – Denny Jones, Jerry's Catering (7 HR)
OF – Curtis Williams, Howard's/Western Steer (3 HR)
UTIL – Rick Wheeler, Jerry's Catering (10 HR)
UTIL – Craig Elliott, Elite Coatings (7 HR)
UTIL – Stan Harvey, Howard's/Western Steer (10 HR)
UTIL – Mike Bolen, Jerry's Catering (7 HR)
UTIL – Freddie Trice, Elite Coatings (2 HR)
SECOND TEAM ALL-AMERICANS
P – Rick Weiterman, Elite Coatings
C – Greg Fuhrman, Jerry's Catering (6 HR)
1B – Bill Pollock, Elite Coatings
2B – Bill Meyer, Jerry's Catering
3B – Charles Wright, Elite Coatings
SS – Danny Basso, Jerry's Catering
OF – Glenn Borquin, Howard's/Western Steer (6 HR)
OF – Dennis Graser, Elite Coatings
OF – Richard Wilborn, Howard's/Western Steer
OF – Clyde Guy, Howard's/Western Steer (7 HR)
UTIL – Russell Bradley, Howard's/Western Steer
UTIL – Dan Griffin, Jerry's Catering
UTIL – Ron Ford, Elite Coatings
UTIL – Steve Williams, Elite Coatings
---
FINAL STANDINGS (overall record counting Pool Play games)
1. Howard's/Western Steer, Denver, NC (3-1) 0-4 in pool play
2. Jerry's Caterers, Miami, FL (2-2) 4-0 in pool play
3. Elite Coatings, Gordon, GA (0-2) 2-2 in pool play
---
GAME RECAPS
Jerry's 51, Howard's 27 (first final)
————————–
Bruce Meade (8-8, 5 HR, 9 RBI)
Rick Wheeler (5-6, 3 HR)
Doug Brown (8-8, 4 HR, 9 RBI)
Denny Jones (5-6, 4 HR)
Chic Downing (HR)
Mike Bolen (HR)
Greg Fuhrman (HR)
Harold Kelley (2 HR)
————————–
Don Arndt (5-5, 2 HR)
Russell Bradley (4-5)
Dick Bartel (4-6, HR)
Stan Harvey (3 HR)
Rick Scherr (2 HR)
Ricky Huggins (2 HR)
Glen Bourquin (HR)
Clyde Guy (HR)
Howard's 45, Jerry's 12 (Championship Game)
————————–
Clyde Guy (7-7, 6 HR, 10 RBI)
Ricky Huggins (6-7, 4 HR)
Russell Bradley (5-6)
Rick Scherr (5-6, 4 HR, 8 RBI)
Ed Roth (5-7, 4 HR)
Dick Bartel (2 HR)
Stan Harvey (4 HR)
Don Arndt (2 HR)
Glen Bourquin (3 HR)
Curtis Williams (2 HR)
————————–
Danny Basso (3-4)
Doug Brown (3-4, 2 HR)
Bruce Meade (2 HR)
Mike Bolen (HR)
Mike Cellura (HR)
Rick Wheeler (HR)