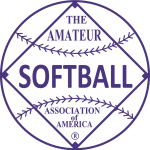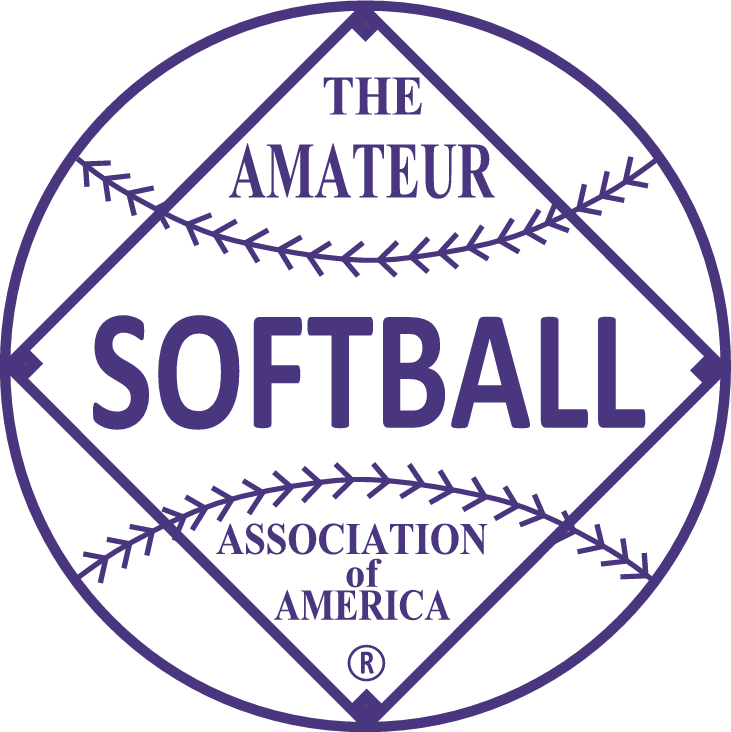 1982 held at St. Joseph, Missouri.
---
Champion – Peterbilt Western, Seattle, Washington
Runner Up – Decatur ADM, Decatur, Illinois (103-27)
---
ADM of Decatur beat Peterbilt Western in the first final 6-4 to force the extra game. Peterbilt pitcher Jimmy Moore hurled a 2-hit shutout to clinch the title for the Seattle based team. Larry Seabaugh's base hit scored Kim Sullivan with the first run in the 5th inning. Sullivan later scored on Greg VanGaver's sac fly in the 7th inning to account for all the scoring. Losing pitcher Brent Stevenson allowed only 4 hits in the game. Peterbilt then defeated ADM 2-0 to win the National Championship. ADM had won three previous that day, including the first final over Peterbilt 6-4. Dave Scott started the first game, but had to leave due to a blister on his finger in the 3rd inning. Brent Stevenson came into relieve Scott and eventually was the winning pitcher. It was Jimmy Moore's first loss of the tournament. More came back in the final game to defeat Stevenson 2-0.
Peter Brown (3-1) and Chuck D'Arcy (2-1), Guanella Brothers.
Dave Scott and Brent Stevenson, both 3-1 for ADM.
Peter Finn, Midland (4-2, 39 IP, 70 K).
---
MVP – Butch Batt, Peterbilt Western (6-17, .353, 1 HR, 6 RBI)
Batting Leader – Bruce Miller, Midland Explorers (10-24, 2 HR, 5 RBI) – .417
Home Run Leader – Brian Rothrock, Decatur ADM (9-27, .333, 8 RBI) – 3
Most Outstanding Pitcher Award  – Jimmy Moore, Peterbilt Western (5-1, 38 IP, 50 K), including 2-0 two-hit shutout championship game win
---
FINAL STANDINGS
1. Peterbilt, Seattle, WA (6-1)
2. ADM, Decatur, IL (7-2)
3. California Kings, Merced, CA (4-2)
4. Larry Miller Toyota, Salt Lake City, UT (5-2)
5t. Midland Explorers, Midland, MI (5-2)
5t. The Farm, Madison, WI (2-2)
7t. Camarillo Kings, Camarillo, CA (3-2)
7t. Guanella Brothers, Santa Rosa, CA (3-2)
9t. Lakewood Jets, Lakewood, CA (3-2)
9t. Budweiser Kings, St. Louis, MO (1-2)
9t. Ashland Merchants, Ashland, OH (2-2)
9t. Happy Chef, Mankato, MN (3-2)
13t. Billard Sunners, Reading, PA (3-2)
13t. Allentown Patriots, Allentown, PA (1-2)
13t. Bloomington Hearts, Bloomington, IL (2-2)
13t. Saginaw Bolters, Saginaw, MI (2-2)
17t. Odessa Merchants, Odessa, TX (1-2)
17t. Olympia Athletic, Portland, ME (1-2)
17t. Raiders, Charlottsville, VA (0-2)
17t. Faultless Rubber, Ashland, OH (1-2)
17t. Walnut Products, St. Joseph, MO (0-2)
17t. Sonny's Exxon, Greenville, SC (0-2)
17t. MK Fuel, Baton Rouge, LA (0-2)
17t. Cullver Motors, Nogales, AZ (0-2)
25t. CMS, Tampa, FL (0-2)
25t. Scioto Services, Marysville, OH (0-2)
25t. Soloman's Sports Shop, Elizabeth, NJ (0-2)
NOTE: Olympia Athletic of Portland, ME replaced New England Champs, Franklin Cardinals of West Haven, CT, who were suspended due to use of illegal player.