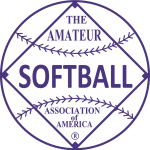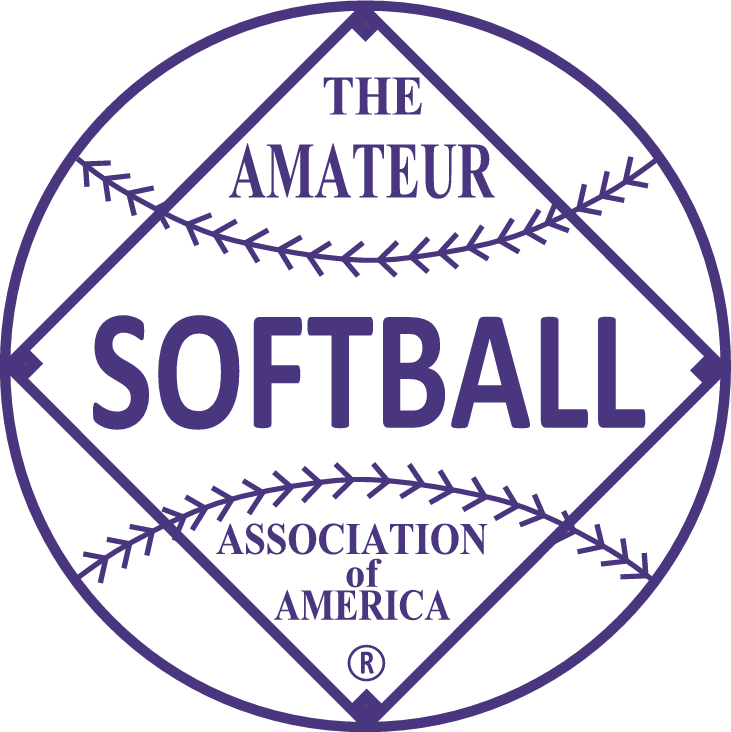 1977 held at Hamilton, Ohio.
---
Champion: Cotter's Penn Hills, Verona, Pennsylvania (49-14)
Runner Up: Hoffman Products, York, Pennsylvania
---
Cindy Dauer clinched the MVP award as she had 11 assists from her shortstop position in the final game, a 10-5 victory over cross state rival, Hoffman Products of York. The mother-daughter combination of Hoffman Pitcher Ginny Heath and Catcher Natalie Heath won 4 straight games on the last day, including 2 shutouts before losing the 10-5 final.
---
MVP – Cindy Dauer, Cotter's Village Lounge of Penn Hills (Hit a 2-run Double and made 11 plays in the final without an error)
Batting Leader – Laura Disney, Cincinnati Savings & Loan (12-18) – .667
Home Run Leader – Monica Pellman, Wheel Cafe – 3
---
1977 FIRST TEAM ALL AMERICANS
P – Ginny Heath, Hoffman Products
P – Nancy Graf, Cotter's Penn Hills
C – Natalie Heath, Hoffman Products
C – Shiela Hays, Dayton Chargers
1B – Fran Hershey, Hoffman Products
2B – Alexis Furtivo, Cotter's Penn Hills
3B – Kathy Goff, Stillwater A's
SS – Cindy Dauer, Cotter's Penn Hills
OF – Janet Scinto, Cotter's Penn Hills
OF – Sue Alwine, Hoffman Products
OF – Annette Johnson, Coller's Penn Hills
OF – Laura Disney, Cincinnati Savings
UT – Tonya Wilson, Dayton Chargers
UT – Jo Johnson, Southland Music Company
1977 SECOND TEAM ALL AMERICANS
P – Cindy Bobo, Dayton Chargers
P – Annette Donnell, Stillwater A's
C – Sue Pinski, Stillwater A's
C – Donna Taylor, Hill Toppers
1B – Marcia Mason, Decathlon
2B – Cathy Riley, Hoffman Products
3B – Linda Gunderson, Sterling Landscaping
SS – Bonnie Blouse, Hoffman Products
OF – Julie Yahle, Dayton Chargers
OF – Linda Harper, Stillwater A's
OF – Diane Williams, Cotter's Penn Hills
OF – Julie Cross, Decathlon
UT – Donna Miller, Wheel Cafe
UT – Monica Pellman, Wheel Cafe
---
FINAL STANDINGS
1. Cotter's Penn Hills, Pittsburgh, PA (6-0)
2. Hoffman Products, York, PA (7-2)
3. Dayton Chargers, Dayton, OH (4-2)
4. Stillwater A's, Stillwater, OK (4-2)
5t. Southlant Music Company, Greensboro, NC (4-2)
5t. Burrage Music Company, Raleigh, NC (4-2)
7t. Hill Toppers, Owensboro, KY (4-2)
7t. Decatholon, Jackson, MS (3-2)
9t. Cincinnati Savings, Cincinnati, OH (3-2)
9t. Wheel Cafe, Cincinnati, OH (3-2)
9t. Pride, Houston, TX (3-2)
9t. Cobra All-Stars, Fort Lauderdale, FL (2-2)
13t. Winn Power, Winnebago, NE (2-2)
13t. Sterling Landscaping, Bellevue, WA (2-2)
13t. River Hill, C.O., Burnsville, MN (2-2)
13t. Spirits, Minneapolis, MN (2-2)
17t. Shore Points Pools, Absecon, NJ (2-2)
17t. Dan Donnelly Heating, Lakewood, OH (2-2)
17t. Hacienda, Kalispell, MT (1-2)
17t. Redwood City Sparks, Redwood City, CA (1-2)
17t. Seattle Sun, Seattle, WA (1-2)
17t. Willy's Lounge, Monroe, MI (1-2)
17t. Queen City Chili, Cincinnati, OH (1-2)
17t. Travelers, Virginia Beach, VA (1-2)
25t. Charisma, New Bedford, MA (1-2)
25t. Panthers, Clearwater, FL (1-2)
25t. Falcons, Dallas, TX (1-2)
25t. Vinateri Roofing, Fairfield, GA (1-2)
25t. Bloomfield Condors, Bloomfield, NJ (0-2)
25t. Blazers, Waterloo, IA (0-2)
25t. Southside Aces, Tucson, AZ (0-2)
25t. Hawthorn Transfer & Storage, Alexandria, LA (0-2)
33t. Nu-Tec Realty, Cannon Falls, MN (0-2)
33t. Champion Sougars, Hamilton, OH (0-2)
33t. Sunset Sports, Bountiful, UT (0-2)
33t. Brow Oil, Milton, MA (0-2)