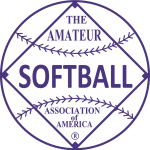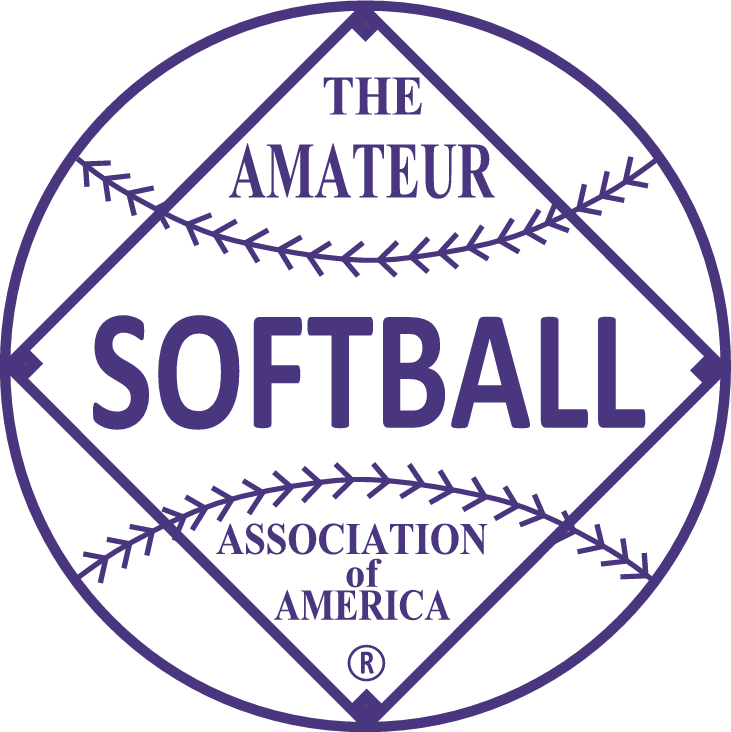 1977 held at Midland, Michigan.
---
Champion – Billard Barbell, Reading, Pennsylvania
Runner Up – Home Savings & Loan, Aurora, Illinois
---
The Reading team defeated Aurora 5-1 in the winner's bracket final. Then after Aurora squad beat Peterbilt in the loser's bracket final, they got another crack at the Sunners. Aurora proceeded to hand Billard Barbell its first loss 3-0. The tournament went to the final championship game. Ty Stofflet hurled the 4-0 shutout victory, surrendering only 3 hits and Carl Solarek was 3 for 3 and drove in 3 of the 4 runs as the Reading squad prevailed in the championship over Aurora for the second time in three years. The Home Savings & Loan team from Aurora has now lost in four consecutive finals.
Dick Brubaker (3-1), Gary Hutchins (2-0) and Harvey Sterkel, Home Savings & Loans (0-1)
Ed Johnson, Days Inn (4-2, 38 IP, 33 K)
Graeme Arnold, Peterbilt (4-1, 36 IP, 34 K)
Bob Ryan, McArdle (3-1, 28 IP, 23 K)
---
MVP – Ty Stofflet, Billard Barbell (5-0, 35 IP, 49 K, 1 Shutout, 3 ER, 17 hits)
Batting Leader – George Bettineski, Peterbilt Western (10-21, 1 HR, 1 RBI, 4 Runs) – .476
Home Run Leader – Jeff Seip, Billard Barbell (6-18, .333, 2 RBI, 6 Runs) – 2
Most Outstanding Pitcher Award  – Ty Stofflet, Billard Barbell
---
FINAL STANDINGS
1. Billard Barbell, Reading, PA (6-1) (Central Atlantic At-Large)
2. Home Savings & Loan, Aurora, IL (5-2) (Mid West-new)
3. Peterbilt, Seattle, WA (5-2) (Northwestern)
4. Day's Sanitary, Pontiac, MI (4-2) (Great Lakes-new)
5t. Super Auto, Napa, CA (3-2) (Pacific Coast-new)
5t. McArdle Pontiac-Cadillac, Midland, MI (3-2) (Host)
7t. AUL Hawks, Flint, MI (2-2) (Great Lakes At-Large)
7t. York Barbell, York, PA (2-2) (Central Atlantic)
9t. Days Inn, Atlanta, GA (2-2) (South Atlantic)
9t. Raybestos Cardinals, Stratford, CT (2-2) (Defending Champ)
9t. Clearwater Bombers, Clearwater, FL (1-2) (Southern)
9t. Walnut Products, St. Joseph, MO (2-2) (Mid America-new)
13t. Horton's, Springfield, MO (1-2) (Western)
13t. Lynch Industries, Oklahoma City, OK (1-2) (Southwestern)
13t. Quality Block, Mount Eaton, OH (0-2) (East Central)
13t. Foster's Stephenville, TX (0-2) (Texas)
17t. Interstate Batterymen, Worcester, MA (0-2) (New England)
17t. Da-Ro's, Buchanan, NY (0-2) (Mid-Atlantic)
17t. Tri Arc Travelodge, Salt Lake City, UT (0-2) (Rocky Mountain)
17t. Young Americans, Minot, ND (0-2) (Northern)
NOTES: Cactus Champ – no representative was listed. Canada Champ – Victoria Bates Construction, British Columbia did not attend. Armed Forces – no representative was listed – The Armed Forces team started to attend the Class-A Nationals. Alaska (merged into Northwestern) and Hawaii (merged into Pacific Coast) were eliminated. North Pacific Coast (eliminated) and South Pacific Coast (eliminated) were merged into one (Pacific Coast). West Central (eliminated) was split into 3 regions (Mid-West, Great Lakes and Mid-America).