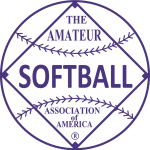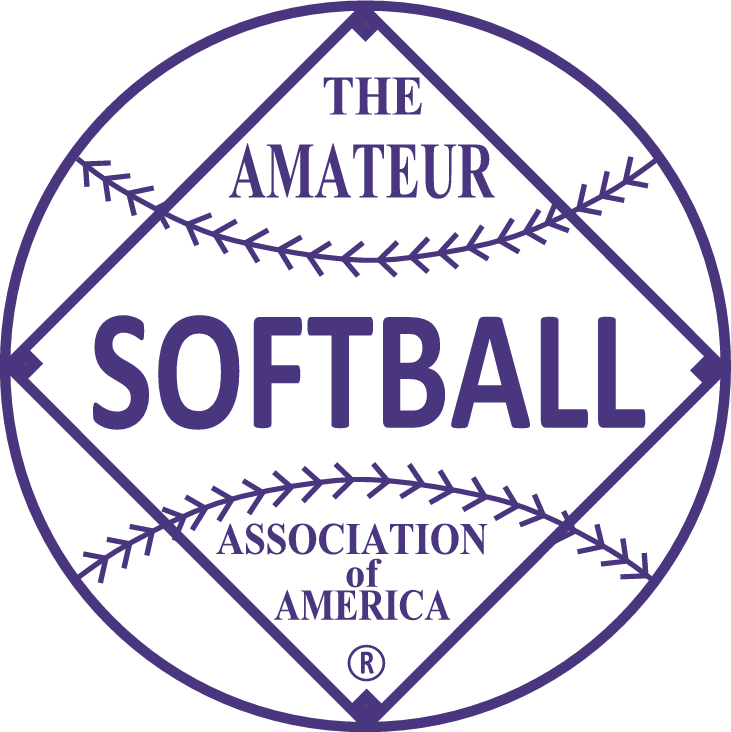 1975 held at York, Pennsylvania on August 1-8.
---
Champion – Nassau County Police Department, Mineola, New York
Runner Up – Pabst-International, Springfield, Ohio
---
Nassau County Police went unbeaten behind pitcher Harry Gross as he pitched the New York team to the finals with pitching gems against two national industrial powerhouse; Aetna and Pharr Yarns, both of North Carolina. Gross then held off a strong Pabst International team that won 4 straight on the final day, but fell just short in the final 4-2. MVP Harry Gross (10-15, .667) and Hank Cluess (13-22. .591,  HR, 11 RBI) led the Policemen. Bob Reisinger was the leading hitter for Pabst (16-28, .571, 12 RBI).
---
MVP – Harry Gross, Nassau County Police (10-15, .667, 4 RBI, 8 Runs)
HR Leaders – Ken Slenker, AMF-Blues (10-20, .500, 14 RBI, 8 Runs) – 3
HR Leaders – James David, Phillip Morris (10-21, .476, 13 RBI, 8 Runs) – 3
Batting Leader – Joe Magdon, Sikorsky – .700 (14-20, 7 RBI, 7 Runs)
---
ASA INDUSTRIAL MAJOR ALL AMERICANS FIRST TEAM
P – Harry Gross, Nassau County Police Department
P – Dave Evelsizor, Pabst International
C – James David, Phillip Morris
C – Ken Drummond, Dupont Christiana Labs
1B – Bob Reisinger, Pabst International
2B – Hank Cluess, Nassau County Police Department
3B – Louis Costner, Pharr Yarn
SS – Larry Garrard, Pabst International
OF – Tony Dobies, Nassau County Police Department
OF – Herb Akers, Pabst International
OF – Pete Shaaf, Nassau County Police Department
OF – Cookie Stewart, Pharr Yarn
UTIL – Joe Magdon, Sikorsky Aircraft
UTIL – Ken Slenker, York AMF-Blues
ASA INDUSTRIAL MAJOR ALL AMERICANS SECOND TEAM
P – Terry Wright, Kerr McGee Reds
P – Red Livelsberger, York
C – Ron Boling, Pabst International
C – Dean West, Pharr Yarn
1B – Chuch Dennis, Armco Triangles
2B – Bob Price, Pabst International
3B – Maurice Clark, Dupont Christiana Labs
SS – John Rinaldi, Nassau County PD
OF – Louis Bowman, Pabst International
OF – Don Saunders, Phillip Morris
OF – Dennis Carter, Pharr Yarn
OF – John Netta, Dupont Christiana Labs
UTIL – Steve Wilheim, Kerr McGee Reds
UTIL – Luck Wagman, Maple Press Company
---
FINAL STANDINGS
1. Nassau County Police Department, Mineola, NY (6-0)
2. Pabst-International, Springfield, OH (7-2)
3. Kerr McGee Reds, Oklahoma City, OK (4-2)
4. Pharr Yarn, McAdensville, NC (4-2)
5t. Philip Morris, Richmond, VA (4-2)
5t. Dupont Christina Labs, Wilmington, DE (3-2)
7t. AMF Blues, York, PA (4-2)
7t. Maple Press Co., York, PA (4-2)
9t. Aetna Life & Casualty, Charlotte, NC (2-2)
9t. Armco Triangles, Middletown, OH (3-2)
9t. Seaboard Coast Lines, Jacksonville, FL (2-2)
9t. Sikorsky Aircraft, Bridgeport, CT (3-2)
13t. Combustion Engineers, Chattanooga, TN (2-2)
13t. ETS, Princeton, NJ (2-2)
13t. Bruce Johnson Construction Company, Anoka, MN (2-2)
13t. Delta Airlines, Atlanta, GA (2-2)
17t. Easy Shop-WACO, Louisville, KY (1-2)
17t. Detroit Diesel Allison, Indianapolis, IN (1-2)
17t. Falk Corp., Milwaukee, WI (1-2)
17t. Eaton Axle Co., Cleveland, OH (1-2)
17t. Fluor E&C, Houston, TX (1-2)
17t. Raffield Fisheries, St. Joe, FL (1-2)
17t. B&W Atoms, Lynchburg, VA (1-2)
17t. Kennecott Copper, Magna, UT (1-2)
25t. Air Force Communication Service, Kansas City, MO (0-2)
25t. Maine National Bank, Portland, ME (0-2)
25t. Weyerhauser Corp., Tacoma, WA (0-2)
25t. Cleveland FOP No. 8, Cleveland, OH (0-2)
25t. Honeywell, Minneapolis, MN (0-2)
25t. Proctor & Gamble, Cincinnati, OH (0-2)
25t. ITT Suprenant, Clinton, MA (0-2)
*Seattle First National Bank, Seattle, WA (0-2)
*no show