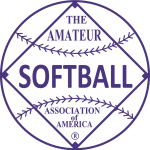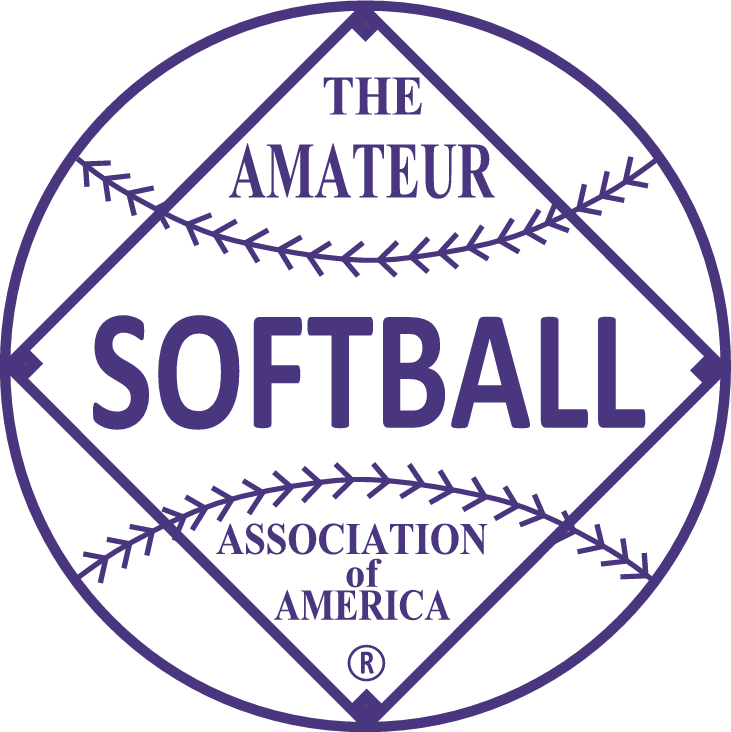 1973 held at York, Pennsylvania.
---
Champion – Samuel's Grocery, Richmond, Virginia
Runner Up – Levittown Legion, Levittown, New York
---
Samuel's trailed 10-3, came back in bottom of of the 7th to beat defending champ Levittown Legion 13-12 , Pete Thacker had a dramatic pinch hit that scored Jim Crismond (4-4) with the winning run to give Samuel's the 13-12 win. Crismond was 4-4 in the game and an easy choice for the MVP Award.
A small rural community north of Richmond, Virginia is gaining a great deal of notoriety in the sports world this year. The community known as Doswell, Virginia which does not even have the legal status of a town, has a post office, a service station, a lumber yard, a grocery store, a softball diamond, and some horse stables.
Out of the horse stables known as Meadow Farm, came a triple crown winner, Secretariat, and off the softball diamond came Samuel's Grocery, the national class A slow pitch champions.
Samuel's which lost its first two games in last year's tournament in Cincinnati, won six straight in York, Pennsylvania over Labor Day weekend to reach the finals of the tournament undefeated. Levittown American Legion of Long Island, New York, the defending champions, handed Samuel's its first loss by a score of 7-1 and held a seemingly safe 10-2 lead after an inning and a half before Samuel's rallied for a 13-12 win and the first national champion ever for a Metro Richmond team.
The comeback win was the fourth one-run decision for the champions, which also won lopsided games by scores of 20-3 over Delaware, 8-2 over Maryland, and 34-9 over Ohio.
Samuel's hitting attack was paced by catcher, David Turner (17-28 .607), outfielder Jim Crismond (16-18, .889), first baseman, Scott Southworth (12-21, .571), and second baseman, Steve Cornwell (13-16, .500). Crismond, who received most valuable player honors, also contributed defensively with diving catches and by throwing out six runners on the bases.
The tournament drew 48 teams from all sections of the country.
In addition to Crismond, Samuel's landed Harvey Henley, Mike Six, and Tigner on the Class A All America team. Levittown placed Chan Baker, Rich Leek, Rich Saute, and Bob Murcer on the honor squad.
Danny Mascia of W-B, Lallansack and Doern of Green Holmes, Wis., Chuck Meeringa of Bell Pick-Up, Michigan and Rick Yarborough of Georgia, round out the All America team.
---
MVP – Jim "Doc" Crismond, Samuel's Grocery
---
ASA A ALL AMERICANS FIRST TEAM
Harvey Henley, Samuel's Grocery
Mike Six, Samuel's Grocery
? Tigner, Samuel's Grocery
Chan Baker, Levittown Legion
Rick Leek, Levittown Legion
Bob Murcer, Levittown Legion
Rich Saute, Levittown Legion
Danny Mascia, W-B
John Lallansack, Green Homes
? Doern, Green Homes
Chuck Meerings, Bell Pick-Up
Rick Yarborough, Dr. Thompson's
---
FINAL STANDINGS
1. Samuel's Grocery, Richmond, VA (7-1)
2. Levittown Legion, Levittown, NY (9-2)
3. W-B, Long Island, NY (5-2)
4. Bell Pick-Up, Wyoming, MI (7-2)
5t. Corner Appliance, Bronx, NY (3-2)
5t. Jolly Bar, Detroit (4-2)
7t. Sorrento Pizza, Cincinnati (6-2)
7t. Morris-Moran Homes, Wisconsin (4-2)
9t. Tremac, Xenia, OH (3-2)
9t. Goodrich Service Center, Midland, TX (2-2)
9t. Osbon Tire Company, Augusta, SC (4-2)
9t. New Era Die Co., York, PA (3-2)
13t. Dr. Thompson's, Georgia (3-2)
13t. Trademen, Kentucky (2-2)
13t. Monroe Music, Rochester, NY (2-2)
13t. Ray Cooper Roofing, Pennsylvania (2-2)
17t. Higgins-Schwinn Cyclery, Greensboro, NC (2-2)
17t. Cooper Brothers, Iberia, LA (2-2)
17t. Talisman Bar, Cleveland, OH (2-2)
17t. DMC, Charlestown, WV (2-2)
17t. V.R. Moore & Son, Aberdeen, MD (1-2)
17t. Mercury Cleaners, Washington (1-2)
17t. Wechtel's, Toledo, OH (1-2)
17t. Ram Pub, Salem, OR (1-2)
25t. Digidio's Bar, St. Paul, MN (1-2)
25t. Golden Leaf Bar, Minneapolis, MN (1-2)
25t. Copehart Trailers, Lincoln, NE (1-2)
25t. Bullitt County Merchants, Louisville, KY (1-2)
25t. Sportsco, Washington, D.C. (1-2)
25t. Grafton Eagles, Grafton, ND (1-2)
25t. Fred's Deli, Scotch Plains, NJ (1-2)
25t. Tom's Valley Skelly, Stillwater, MN (1-2)
33t. Etna Hawks, Pittsburgh, PA (1-2)
33t. Wellington Arms, New Castle, DE (0-2)
33t. Elks III, Connecticut (0-2)
33t. Virginia Rebels, Fairfax, VA (0-2)
33t. Mack's Lounge, Newport, RI (0-2)
33t. Albers Texaco, Brattleboro (0-2)
33t. Kenny's Newsroom, Kansas City, MO (0-2)
33t. IGA Stores, Illinois (0-2)
33t. Southwest Bank, St. Louis, MO (0-2)
33t. Brentwood, Austin, TX (0-2)
33t. Ryder Truck Lease, Nashville, TN (0-2)
33t. Light, Arkansas (0-2)
33t. Bath, Sagadahoc County, ME (0-2)
33t. Hornets, Atlanta, GA (0-2)
33t. Yonkers Teachers, Yonkers, NY (0-2)
33t. Gondolas, Boston, MA (0-2)