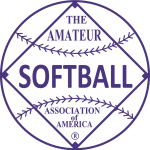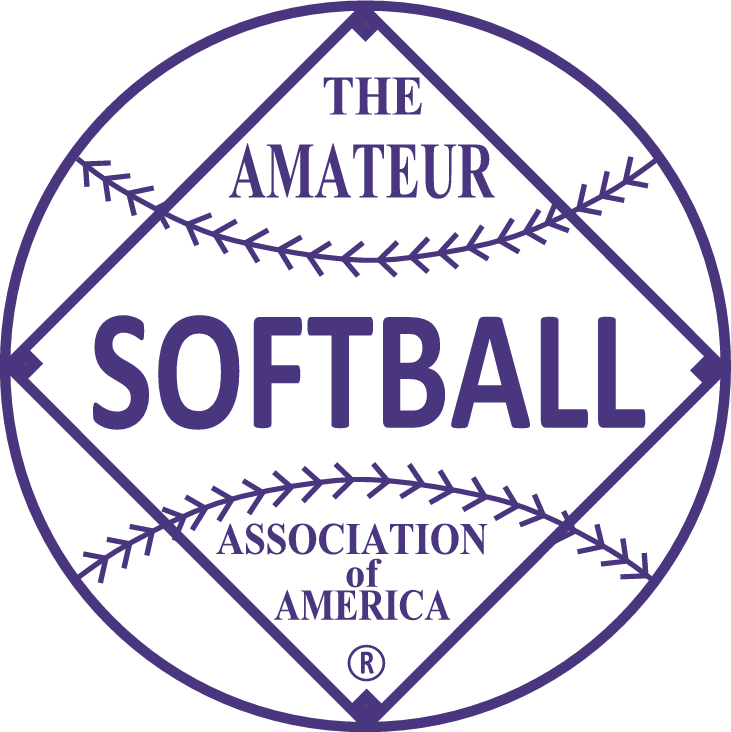 1972 held at Jacksonville, Florida.
---
Champion – Jiffy's Club, Louisville, KY
Runner Up – Triton Petroleum, Wichita, KS
---
Jiffy Club trailed Triton Petroleum 14-12 at one point before they came back and won the championship over Triton 24-14 after previously beating them 23-15 in winners bracket final. Triton made it back to the finals by eliminating Warren Motors 19-17. Hometown favorite Warren had previously eliminated County Sports, Little Caesars and Howard's Furniture. With Cobbie Harrison only making three outs and Bill Gatti slugging home runs (he hit 6 in one game), Jiffy was too powerful for the Triton squad. Don Arndt of 4th place Howard's was the MVP after an incredible display of hitting. Doug Majher led Triton for the weekend with a 20-27 (.747), 6 HRs, 19 RBIs performance.
---
MVP – Don Arndt, Howard's Furniture (21-28, .750, 13 HRs, 23 RBIs, 19 Runs) – won MVP, even though his team finished 4th
HR Leaders – Bill Gatti, Jiffy Club (20-28, .714, 28 RBIs, 22 Runs) – 14
HR Leaders – Al White, Warren Motor's (30-36, .833, 33 RBIs, 26 Runs) – 14
Batting Leader – Cobbie Harrison, Jiffy Club (29-32, 13 HRs, 22 RBIs, 24 Runs) – .906
---
ASA OPEN ALL AMERICANS FIRST TEAM
P- Don Arndt, Howard Furniture (21-28, .750, 13 HRs, 23 RBIs, 19 Runs)
P- Bob Auten, Little Caesars (12-21, .571, 6 HRs, 14 RBIs, 12 Runs)
C- Van Jenkins, Warren Motors (22.34, .647, 10 HRs, 20 RBIs, 21 Runs)
C- Randall Elser, Stauffer's Realty (14, 23, .609, 8 HRs, 20 RBIs, 12 Runs)
1B- Cobbie Harrison, Jiffy Club (29-32, .906, 13 HRs, 22 RBIs, 24 Runs)
2B- Ron Yates, Howard Furniture (13-23, .565, 6 HRs, 12 RBIs, 10 Runs)
3B- Doug Majhers, Triton Petroleum (20-27, .747, 6 HRs, 19 RBIs, 15 Runs)
SS- Mike Casey, Jiffy Club (15-29, .517, 0 HRs, 8 RBIs, 11 Runs)
OF- Jack Davis, Mr. D's (16-23, .696, 8 HRs, 18 RBIs, 15 Runs)
OF- Bill Gatti, Jiffy Club (20-28, .714, 15 HRs, 28 RBIs, 22 Runs)
OF- Reggie Soehlig, Warren Motors (24-37, .649, 11 HRs, 21 RBIs, 21 Runs)
OF- John Spadaccino, Schaefer Post (23-32, .719, 5 HRs, 17 RBIs, 16 Runs)
UT- Jim Galloway, Empire County Astros (16-23, .696, 7 HRs, 15 RBIs, 15 Runs)
UT- Stan Patykula, Schaefer Post (20-30, .667, 5 HRs, 16 RBIs, 15 Runs)
ASA OPEN ALL AMERICANS SECOND TEAM
P- Dennis Parrish, Warren Motors (17-33, .519, 6 HRs, 14 RBIs, 13 Runs)
P- Joe Sims, Jiffy Club (no info)
C- Dan King, Jiffy Club (19-30, .633, 5 HRs, 14 RBIs, 17 Runs)
C- Preston Powell, Non Ferrous (12-19, .632, 5 HRs, 11 RBIs, 12 Runs)
1B- Al White, Warren Motors (30-36, .833, 14 HRs, 33 RBIs, 26 Runs)
2B- Frank Sorrells, Jo's-Smith (10-15, .667, 5 HRs, 8 RBIs, 9 Runs)
3B- Bill Malloy, Empire County Astros (17-23, .739, 7 HRs, 19 RBIs, 16 Runs)
SS- Steve Dixon, Warren Motors (no info)
OF- Joe Lowry, Jiffy Club (22-32, .688, 8 HRs, 15 RBIs, 20 Runs)
OF- Steve Shurina, Empire County Astros (17-23, .739, 5 HRs, 8 RBIs, 14 Runs)
OF- Larry Migliaccio, Schaefer Post (18-31, .581, 5 HRs, 11 RBIs, 16 RBIs)
OF- Ron Kasa, Schaefer Post (19-31, .631, 11 HRs, 23 RBIs, 20 Runs)
UT- Mac Richardson, Howard Furniture  (14-22, .636, 5 HRs, 14 RBIs, 11 Runs)
UT- Larry Berger, Triton Petroleum (19-28, .679, 8 HRs, 22 RBIs, 14 Runs)
---
OTHERS
HT Waller, Piledrivers (12-13, .923, 7 HRs, 12 RBIs, 10 Runs)
Phil Higgins, Copper Hearth (6-8, .750, 3 HRs, 6 RBIs, 6 Runs)
Bill Cole, Little Caesars (18-25, .720, 6 HRs, 16 RBIs, 12 Runs)
Bert Smith, Piledrivers (10-14, .714, 4 HRs, 7 RBIs, 11 Runs)
Phil Schroer, Jiffy Club (19-27, .704, 8 HRs, 19 RBIs, 24 Runs)
Ron Potter, Jiffy Club (19-28, .679, 6 HRs, 15 RBIs, 14 Runs)
Roger Brown, Howard Furniture (17-26, .654, 7 HRs, 17 RBIs, 17 Runs)
Mike Foley, Empire County Astros (17-27, .630, 7 HRs, 16 RBIs, 15 Runs)
Mike Gouin, Little Caesars (17-27, .630, 3 HRs, 14 RBIs, 14 Runs)
Artie Kearns, Schaeffer Post (15-24, .625, 0 HRs, 6 RBIs, 14 Runs)
Gary LaDue, Little Caesars (15-24, .625, 2 HRs, 8 RBIs, 11 Runs)
Tony Mazza, Little Caesars (17-29, .586, 0 HRs, 6 RBIs, 14 Runs
Tex Collins, Little Caesars (14-24, .583, 5 HRs, 15 RBIs, 12 Runs)
Rick Scherr, Copper Hearth (7-12, .583, 4 HRs, 6 RBIs, 7 Runs)
Gene Fisher, Howard Furniture (15-26, .577, 6 HRs, 10 RBIs, 15 Runs)
Gary Richter, Empire Astros (12-21, .571, 1 HR, 11 RBIs, 6 Runs)
Mike Nye, Warren Motors (21-37, .568, 6 HRs, 16 RBIs, 22 Runs)
Jim Puckett, Little Caesars (10-18, .556, 2 HRs, 5 HRs, 6 RBIs)
Randy Gorrell, Howard Furniture (15-27, .556, 6 HRs, 16 RBIs, 16 Runs)
James Washington, Jerry's Caterers (6-11, .545, 4 HRs, 9 RBIs, 6 Runs)
Darrell Leake, Warren Motors (21-38, .533, 3 HRs, 7 RBIs, 19 Runs)
Lou Russo, Empire County Astros (13-26, .520, 5 HRs, 12 RBIs, 15 Runs)
---
FINAL STANDINGS
1. Jiffy Club, Louisville, KY 6-0
2. Triton Petroleum, Wichita, KS 5-2
3. Warren Motors, Jacksonville, FL 6-2
4. Howard Furniture, Denver, NC 4-2
5. Mr. D's, Seattle, WA 3-2
6. Schaeffer Post, Trenton, NJ 6-2
7. Little Caesars, Detroit, MI 4-2
8. Stauffer's Realty, Warren, OH 4-2
9. Greenbelt Shell, Fulton, MD 2-2
10. Non-Ferrous Metals, Cleveland, OH 3-2
11. Empire County Astros, Levittown, NY 3-2
12. Jo's Pizza-Smith Plumbing, Milton, FL 2-2
13. Valley Merchants, Phoenix City, AL 2-2
14. Virginia Doors, Chesapeake, VA 2-2
15. Turner Welding, San Antonio, TX 2-2
16. Rudder Construction, Knowxville, TN 2-2
17. Cee Bass Realty. Portsmouth, VA 1-2
18. Copper Hearth, Milwaukee, WI 1-2
19. Hauck's Cafe, Cincinnati, OH 2-2
20. Pizza Hut, Wichita, KS 1-2
21. Jerry's Caterers, Miami, FL 1-2
22. Ronnie's, Greenwich, CT 1-2
23. Downtown Ford, Sacramento, CA 1-2
24. Indian Lake Piledrivers, Virginia Beach, VA 1-2
25. Brookline Young Men's Club, Pittsnirgh, PA 0-2
26. Priced Rite Trophies, Salt Lake City, UT 0-2
27. Stroh's Beer, Springfield, OH 0-2
28. Maplewood Plumbing & Heating, Maplewood, MN 0-2
29. Village Inn Pizza, Bozeman, MT 0-2
30. M&C Trucking, Worcester, MA 0-2
31. T.A.O., Oklahoma City, OK 0-2
32. Armed Services All Stars, USA 0-2
33. Lakeshore Sands, Euclid, OH 0-2