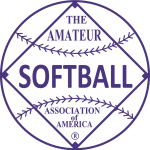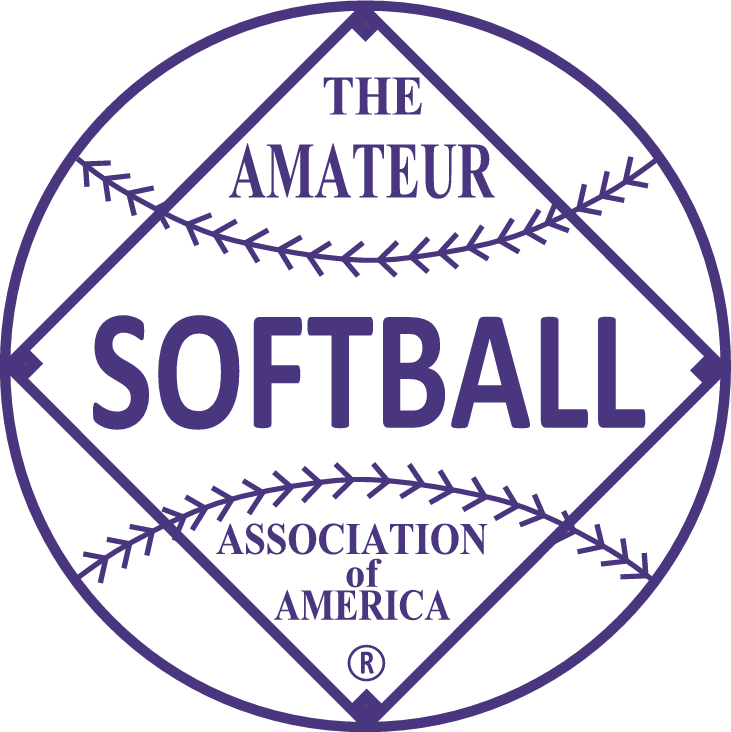 1969 held at State Road Park in Parma, Ohio.
---
Champion – Copper Hearth, Milwaukee, Wisconsin (77-5)
Runner Up – Jo's Pizza House, Milton, Florida (96-22)
---
H.T. Waller almost single handily carried Jo's to the championship. He had 7 HR and 16 RBI in the final 4 games. Jo's eliminated Little Caesars 21-19 as Waller hit 3 HR. Then Waller's HR  won the first final 8-6 over Copper Hearth.
In the Final championship, Copper Hearth led 8-1, Waller hit two 3-Run HR to pull them to 13-11, but fell just short. Copper ended up winning 13-12.
Jim Becker led Copper Hearth all weekend with a .593 batting average including 6 HR and 20 RBI. Tony Galecke also hit .593 and he scored 16 Runs. Mike Grbich led the Hearth Men with a .609 average (14-23). Fred Maas chipped in hitting .556. Luther Ates was the table setter for Jo's Pizza House collecting 23 hits and scoring 17 Runs.
---
MVP – H.T. Waller, Jo's Pizza House (19-32, .594, 16 HR, 28 RBI, 21 Runs, 6 Intentional Walks)
HR Leader – H.T. Waller, Jo's Pizza House – 16 (set New National Tournament HR Record – broke old HR record of 13)
Batting Leader – Joe Konicki, Hicksville Astros (16-20, 9 HR, 18 RBI, 15 Runs) – .800
---
FIRST TEAM ALL-AMERICANS
P – Jerry Martello, Jo's Pizza House (7-2 Pitching and 16-34, .471, 9 RBI, 9 Runs)
C – Joe Konicki, Hicksville Astros (16-20, .800, 9 HR, 18 RBI, 15 Runs)
C – Tex Collins, Little Caesars (17-26, .654, 4 HR, 11 RBI, 16 Runs)
1B – Jim Becker, Copper Hearth (16-27, .593, 6 HR, 20 RBI, 16 Runs)
2B – HT Waller, Jo's Pizza House (19-32, .594, 16 HR, 28 RBI, 21 Runs, 6 Intentional Walks)
3B – Bill Cole, Little Caesars (14-25, .560, 7 HR, 16 RBI, 11 Runs)
SS – Chet Forte, County Sports (19-28, .679, 5 HR, 10 RBI, 12 Runs)
OF – Bert Smith, County Sports (22-34, .647, 14 HR, 26 RBI, 20 Runs)
OF – Luther Ates, Jo's Pizza House (23-38, .605, 2 HR, 12 RBI, 17 Runs)
OF – Tom Sorcic, Copper Hearth (13-26, .500, 5 HR, 14 RBI, 9 Runs)
OF – Gerry Lyle, Jo's Pizza House (18-34, .529, 1 HR, 10 RBI, 13 Runs)
UT – Jim Galloway, County Sports (19-30, .633, 11 HR, 21 RBI, 20 Runs)
UT – Steve Loya, Gene's Sohio (14-25, .560, 5 HR, 12 RBI, 11 Runs)
SECOND TEAM ALL-AMERICANS
P – Tom Cannonberg, Copper Hearth (6-1 Pitching and 5-21, .238, 1 RBI, 3 Runs)
P – Jim True, Wilsman Trucking (4-2 Pitching and 14-21, .667, 5 HR, 9 RBI, 9 Runs)
C – Ben Hogan, Golden Gallons (15-21, .714, 7 HR, 16 RBI, 12 Runs)
C – Dan Vlahovic, Teamsters Local  (no info)
1B – Mike Axelson, Little Caesars (18-25, .720, 6 HR, 16 RBI, 12 Runs)
2B – Joe Petriello, Hicksville Astros (9-20, .450, 1 HR, 5 RBI, 4 Runs)
3B – Fred Maas, Copper Hearth (10-18, .556, 3 HR, 9 RBI, 10 Runs)
SS – Wayne Chopus, Ciccio's Homes (13-17, .765, 2 HR, 9 RBI, 8 Runs)
OF – Tom Drabik, Gene's Sohio  (no info)
OF – Carl Neubauer, Copper Hearth (12-29, .414 , 3 HR, 7 RBI, 11 Runs)
OF – Jim Wessel, Wilsman Trucking (17-25, .680, 7 HR, 15 RBI, 12 Runs)
OF – Tony Galecke, Copper Hearth (16-27, .593, 4 RBI, 15 Runs)
UT – Bill Malloy, County Sports (19-32, .594, 10 HR, 19 RBI, 15 Runs)
UT – Al Waltz, Little Caesars (12-19, .632, 5 RBI's, 4 Runs)
---
OTHERS
Bob Auten, Little Caesars (18-30, .600, 8 HR, 21 RBI, 14 Runs)
Rocky Salice, County Sports (14-25, .560, 5 HR, 14 RBI, 11 Runs)
Bill Brown, County Sports (16-29, .552, 6 HR, 10 RBI, 11 Runs)
Bob Harrison, Wilsman (12-22, .545, 5 HR, 13 RBI, 13 Runs)
Bob Lombardi, County Sports (14-23, .519. 0 HR, 2 RBI, 10 Runs)
Oscar Steadman, Hicksville (10-20, .500, 5 HR, 9 RBI, 10 Runs)
Bob Schugman, County Sports (15-30, .500, 1 HR, 5 RBI, 15 Runs)
Tony Mazza, Little Caesars (15-30, .500, 0 HR, 5 RBI, 13 Runs)
Bill Tolbert, Jo's Pizza (19-38, .500, 9 HR, 21 RBI, 18 Runs)
Mike Gouin, Little Caesars (15-31, 484, .8 HR, 17 RBI, 14 Runs
Chester Dungan, Jo's Pizza House (17-35, .486, 1 HR, 9 RBI, 11 Runs)
Lou Russo, Hicksville Astros (10-21, .476, 1 HR, 3 RBI, 9 Runs)
Andy Loya, Gene's Snoco (9-20, .450, 1 HR, 5 RBI, 6 Runs)
Andy Masseta, Gene's Sunco (9-21, .429, 1 HR, 3 RBI, 8 Runs)
Steve Shurina, Hicksville (8-20, .400, 3 HR, 7 RBI, 7 Runs)
Howie Krause, Pyramid (7-18, .389, 1 HR, 2 RBI, 6 Runs)
Bob Malicki, Little Caesars (8-23, .381, 1 HR, 3 RBI, 6 Runs)
Dave Neale, Pyramid (2-15, .133, 1 HR, 3 RBI, 2 Runs)
Mike Foley, Hicksville Astros (15-20, .750, 7 HR, 15 RBI, 15 Runs)
---
FINAL STANDINGS
1. Copper Hearth, Milwaukee, WI (6-1)
2. Jo's Pizza House, Milton, FL (7-2)
3. Little Caesar's Pizza, Detroit, MI (5-2)
4. County Sports, Levitton, NY (5-2)
5t. Gene's Sohio, Parma, OH (5-2)
5t. Hicksville Astro Motor Inn, Hicksville, NY (3-2)
7t. Golden Gallons, Chattanooga, TN (3-2)
7t. Wilsman Trucking, Hamilton, OH (4-2)
9t. Teamsters Local #293, Cleveland, OH (2-2)
9t. Pyramid Cafe, Cleveland, OH (3-2)
9t. 615 Lounge, York, PA (3-2)
9t. Ciccio's Homes, Plainville, CT (3-2)
13t. Eddie's Cafe, Cincinnati, OH (2-2)
13t. Jiffy Club, Louisville, KY (2-2)
13t. Glidewell Brothers, Richmond, VA (2-2)
13t. Maplewood Plumbing & Heating, Maplewood, MN (2-2)
17t. Canal Lanes, Southampton, MA (1-2)
17t. Gramma's Lucky, Billings, MT (1-2)
17t. Gregg's Lettering, Oakland, CA (1-2)
17t. Romero Music Company, New Iberia, LA (1-2)
17t. Tom's, Columbus, GA (1-2)
17t. Pantorium Cleaners, Dayton, OH (2-2)
17t. Jerry's Catering, Miami, FL (1-2)
17t. Heidelberg, Tacoma, WA (2-2)
25t. Shakey's Pizza, Washington, D.C. (1-2)
25t. Kwajalein All Stars, Marshall Islands (0-2)
25t. Virginia Door, Chesapeake, VA (0-2)
25t. Al Green's Tavern, Rochester, NY (0-2)
25t. Wilmar Lounge, St. Louis, MO (0-2)
25t. Central Brevard Merchants, Cocoa, FL (0-2)
25t. D.K. Asphalt, St. Louis, MO (0-2)
25t. Shipwreck Lounge, Phoenix, AZ (0-2)
33t. Professional Disc. Pharmacy, Oklahoma City, OK (0-2)
33t. Howard's Furniture, Denver, NC (0-2)
---