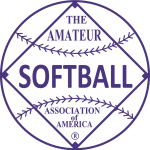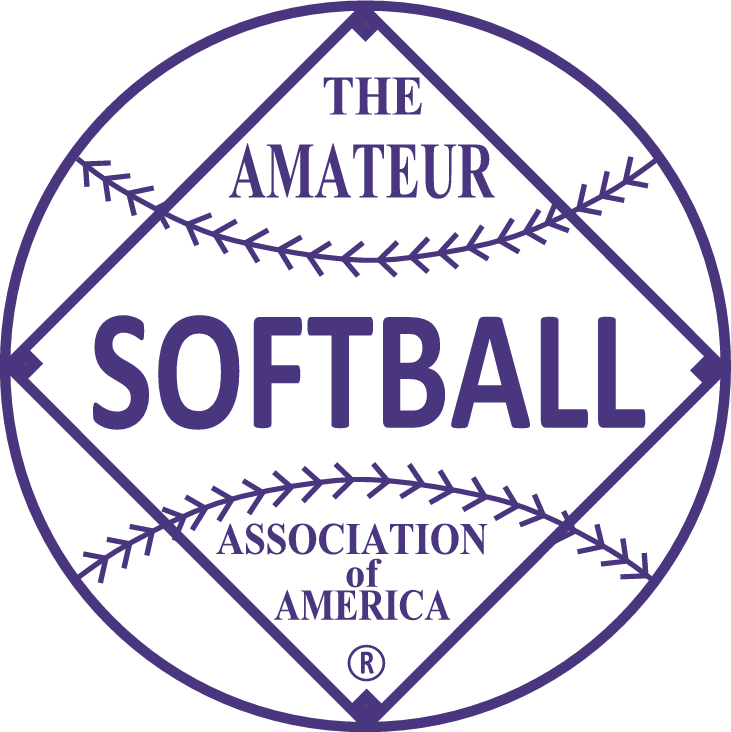 1967 held at State Road Park in Parma, Ohio.
---
Champion – Jim's Sport Shop, Pittsburgh Pennsylvania (75-13)
Runner Up – Michael's Lounge, Detroit, Michigan (96-5)
---
ASA started the "Regional Championships" this season. After 62 teams entered the 1966 National and with the rain and delays, the tournament was played throughout the night. It became too much, so ASA divided up the country into 30 regions and no longer were State and Metro Champs guaranteed a spot in the Nationals.
The Regionals brought together a specified number of State and Metro Champs to play in that particular Regional Championship Tournament. That winner then earned a berth to the National Championship.
The Defending Champion also had an automatic berth at each National along with the Host Team. This cut the number of teams down to a manageable number each year.
Jim's Sports Shop started the season as Skip Athletic Club, but Jim's Sports Shop took over the financial backing by the end of the season. Miller "Killer" Adams of Jim's was a dominating force at bat and in the field as Jim's beat the defending champs 14-8 to win the title.
Paul Tomasovich hit a home run and collected 3 RBI in the final game. Tomasovich ended up 15-29 (.517) for the tournament. Both Ray Kruel and Andy Zilka also had 3 RBI.
Tex Collins of Michael's hit 4 HR against County Sports, but it took Jack Westerlund's walk off 3-run homer in the 7th inning to eliminate the Long Islanders 22-21. Collins' effort offset great individual performances by County Sports Jim Galloway and Bill Brown who each hit 3 homers apiece in the loss. Michael's then went to the finals where they defeated Jim's 9-5 in the first final. Collins hit 13 HR to set a record, 6 straight at one point.
---
MVP – Miller "Killer" Adams, Jim's Sports Shop (16-24, .667, 7 HR, 13 RBI)
HR Leader – Carl Tex Collins, Michael's Lounge (17-27, .630, 27 RBI) – 13 – set New National Tournament HR Record – broke old HR record of 11
Batting Leader – Ray Corky Kruel, Jim's Sport Shop (19-23) – .840
---
1967 ASA MEN'S OPEN SLOW PITCH ALL-AMERICAN FIRST TEAM
P – Bill Brown, County Sports
C – Carl "Tex" Collins, Michael's Lounge (17-27, .630, 13 HR, 27 RBI)
1B – John Stone, Copper Hearth
2B – Ray "Corky" Kruel, Jim's Sport Shop (19-23, .840)
3B – Jim Galloway, County Sports
SS – John Lorenzo, Twin Cities Construction
OF – Miller "Killer" Adams, Jim's Sport Shop (16-24, .667, 7 HR, 13 RBI)
OF – Mike Gouin, Michael's Lounge
OF – Bob Malicki, Michael's Lounge
OF – Steve Shurina, County Sports
---
OTHERS
Paul Tomasovich, Jim's Sport Shop (15-29, .517, 7 HR, 12 RBI, 11 Runs)
Bill Malloy, County Sports (6 HR)
Bert Smith, County Sports (2 HR)
---
FINAL STANDINGS
1. Jim's Sports Shop (Skip AC), Pittsburgh, PA (6-1)
2. Michael's Lounge, Detroit, MI (6-2)
3. County Sports, Levittown, NY (4-2)
4. Twin City Construction, Southington, CT (5-2)
5t. Huffman Oil, Burlington, NC (3-2)
5t. Copper Hearth, Milwaukee, MI (4-2)
7t. Erie Sheet Metal, Cleveland, OH (2-2)
7t. Snyder Masonry, Detroit, MI (3-2)
9t. Hudepohl Beer, Springfield, OH (2-2)
9t. Jiffy Club, Louisville, KY (3-2)
9t. LaGrange Screw, LaGrange, OH (3-2)
9t. Kwik Car Wash, Parma, OH (2-2)
13t. Heidleberg, Tacoma, WA (2-2)
13t. Abrams Texaco, Cincinnati, MO (2-2)
13t. Breton Motors, Rochester, NY (2-2)
13t. Kobax Corporation, Chattanooga, TN (2-2)
17t. AD McCombs, San Antonio, TX (1-2)
17t. Countryside Realty, Hopkins, MN (0-2)
17t. Dominiques Motors, Beau Bridge, LA (1-2)
17t. Jimmy's Colonial Inn, Richmond, VA (0-2)
17t. Marks Brothers, Miami, FL (1-2)
17t. Tom's #2, Columbus, GA (1-2)
17t. Bayer-Mingola, Millbury, MA (1-2)
17t. Fred's Colonial Inn, Washington DC (1-2)
25t. Jo's Pizza House, Milton, FL (0-2)
25t. Martin Hay Specialties, Phoenix, AZ (0-2)
25t. Kutis Funeral Home, St. Louis, MO (0-2)
25t. Non-Ferrous Metal Fabrics, Cleveland, OH (0-2)
25t. E.C. Womack Athletic Club, Virginia Beach, VA (0-2)
---
REGIONAL CHAMPIONS
Defending Champ – Michaels Lounge, Detroit, Michigan
Host – Kwik Car Wash, Parma, Ohio
ASA Region 1 – Marks Brothers, Miami, Florida
ASA Region 2 – Jo's Pizza, Milton, Florida
ASA Region 3 – Tom's #2, Columbus, Georgia
ASA Region 4 – Huffman Oil, Burlington, North Carolina
ASA Region 5 – EC. Womack A.C, Vuginia Beach, Virginia
ASA Region 6 – Jimmy's Colonial Inn, Richmond, Virginia
ASA Region 7 – Fred's Colonial Inn, Rockville, Maryland
ASA Region 8 – Breton Motors, Rochester, New York
ASA Region 9 – Twin Cities Construction, Southington, Connecticut
ASA Region 10 – County Sports, Levittown, New York
ASA Region 11 – Bayer-Mingolla Industries, Milbury, Massachusetts
ASA Region 12 – Jim's Sports Shop, Pittsburgh, Pennsylvania (defeated Vigilante AA, York, PA)
ASA Region 13 – Hudepohl Beer, Springfield, Ohio
ASA Region 14 – LaGrange Screw Products, LaGrange, Ohio
ASA Region 15 – Snyder's Masonry, Detroit, Michigan
ASA Region 16 – Non-Ferrrous Metal Fab, Cleveland, Ohio
ASA Region 17 – Erie Sheet Metal, Cleveland, Ohio
ASA Region 18 – Abrams Texaco, Cincinnati, Ohio
ASA Region 19 – Jiffy Club, Louisville, Kentucky
ASA Region 20 – Kobax Corp, Chattanooga, Tennessee
ASA Region 21 – Countryside Realty, Hopkins, Minnesota
ASA Region 22 – Copper Hearth, Milwaukee, Wisconsin
ASA Region 23 – Kutis Funeral Home, St. Louis, Missouri
ASA Region 24 – Dominiques Motors, Breau Bridge, Lousiana
ASA Region 25 – AD McCombs, San Antonio, Texas
ASA Region 26 – Heidleberg, Tacoma, Washington
ASA Region 27 – N/A – (only 1 team came from Region 26/27 area)
ASA Region 28 – Loray, El Cerrito, California – (Could not attend National)
ASA Region 29 – Martin Hay Specialists, Phoenix, Arizona
ASA Region 30 – N/A