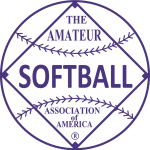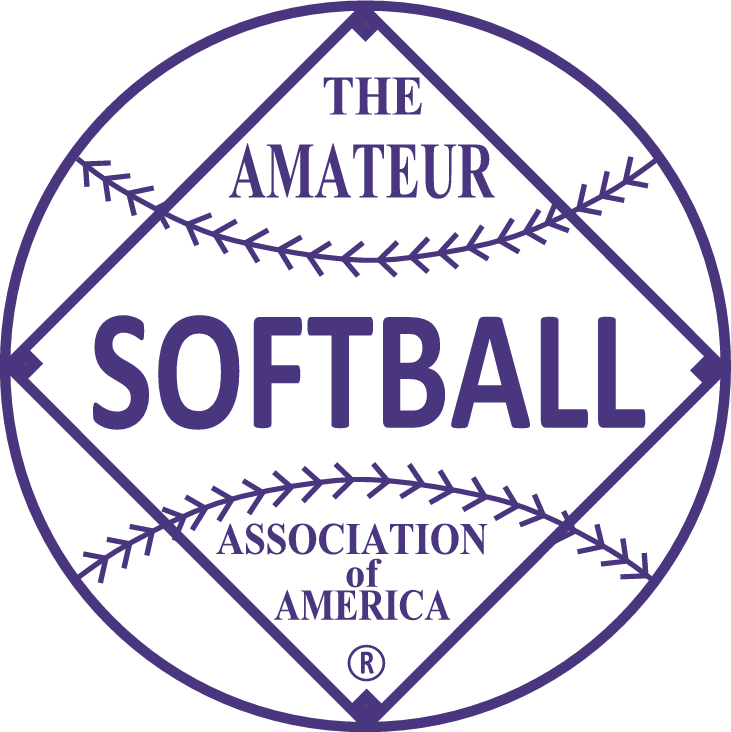 1966 held at Burlington, North Carolina.
---
Champion: Dana Gardens, Cincinnati, Ohio (42-1)
Runner Up: Art's Aces, Omaha, Nebraska
---
Dana Gardens won their first 4 games by the scores of 22-3, 15-2, 24-0 and 10-3 (71-8 run advantage with 19 HRs), before being sent to the losers bracket by defending champ Art's Aces 6-3. Art's went on and won the winners bracket final over Fieldcrest Mills. After Fieldcrest eliminated Satellite Beach and Steele Concrete, Dana Gardens defeated them in a hard fought semi final 6-3 on the strength of Anita Gardner's grand slam homer. In the first final with the score tied at 1 in the 7th inning, Cindy Windburn started off the inning with a single, went to third on Donna Wolfe's single and then scored the winning run on Anita Gardner's Sac Fly to win 2-1. The Final Championship game ended just as close. Dana Gardens defeated Art's Aces 1-0 on a double by Norma Eschenbrenner and an RBI single by Cindy Windburn. Dot Bailey pitched the 2-1 and 1-0 championship game wins. She only gave up 6 hits in the final game. Barbara Kelley was the pitcher for Art's Aces and what proved to be two final games dominated by the two best pitchers in the county. This was Dana Garden's 4th Championship title in 5 years Dana Gardens came into the tournament with a 35-0 undefeated record, They finished 7-1 in the event and 42-1 on the season. The Satellite Comets in their first year of competition finished the year 51-3.
---
MVP – Anita Gardner, Dana Gardens (2 HR, including a Grand Slam and two game winning hits)
Outstanding Defensive Player – Cindy Windburn, Dana Gardens
Outstanding Pitcher – Dot Bailey, Dana Gardens (7-1)
Home Run Leader – Jane Mabels, Hialeah Marlinettes – 4
Triples Leader – Nancy Oldham, Fieldcrest Mills – 3
Doubles Leader – Donna Wolfe, Dana Gardens – 4
Batting Leader – Nancy Oldham, Fieldcrest Mills
---
1966 FIRST TEAM ALL AMERICANS
P – Dot Bailey, Dana Gardens (7-1 pitching, 2 shutouts, gave up 18 runs in 8 games)
P – Barbara Kelley, Art's Aces (5-2 pitching, gave up 17 runs in 7 games)
C – Erma Richardson, Dana Gardens (3 HR)
1B – Jane Hogan, Steele Concrete
2B – Marcia Lynk, Art's Aces
3B – Nancy Oldham, Fieldcrest Mills (Note: was 7-8 in Fieldcrest's 54-3 win over Bridgeport, CT: with 2 HR, 2 3B, 2 2B and a single)
SS – Pat Dixon, WFLI Radio
OF – Karen Moore, Carter Furniture
OF – Gail Whitesell, Fieldcrest Mills
OF – Jean Schliffke, Art's Aces
OF – Norma Eschenbrenner, Dana Gardens (18-33, .515, HR)
UT – Judy Lockhart, Fieldcrest Mills
1966 SECOND TEAM ALL AMERICANS
P – Becky Rogers, Fieldcrest Mills
P – Betty Chambers, Dots
C – Martha Barnes, Comets
1B – Karen Kuhnheim, Dana Gardens (2 HR)
2B – Pete Brown, Fieldcrest Mills
3B – Anita Gardner, Dana Gardens (MVP)
SS – Jan McGunn, Art's Aces
OF – Donna Wolfe, Dana Gardens (2 HR)
OF – Lynn Carpenter, Comets
OF – Shirley Comer, Comets (2 HR)
OF – Marylin Busse, Comets
UT – Ann Teague, Fieldcrest Mills
---
FINAL STANDINGS
1. Dana Gardens, Cincinnati, OH (7-1)
2. Art's Aces, Omaha, NE (5-2)
3. Fieldcrest Mills, Worthville, NC (5-2)
4. Steele Concrete, Burlington, NC (4-2)
5t. Satellite Comets, Satellite Beach, FL (5-2)
5t. Hialeah Marlinettes, Hialeah, FL (5-2)
7t. Calhoun VFW, Calhoun, GA (3-2)
7t. Carter Furniture & TV, Jacksonville, FL (3-2)
9t. WFLI Radio, Chattanooga, TN (3-2)
9t. Malark Avantis, Minneapolis, MN (3-2)
9t. Southside Sausage, Milwaukee, WI (2-2)
9t. Ridge Maintenance, Cleveland, OH (2-2)
13t. Putnam Jets, Bancroft, WV (2-2)
13t. Hi-Fi All-Stars, Detroit, MI (2-2)
13t. Atlanta Graycettes, Atlanta, GA (2-2)
13t. J. Blood Sparks, Jefferson Parrish, LA (2-2)
17t. Pool Tavern, Sheboygan, WI (1-2)
17t. St. Louis Browns, St. Louis, MO (1-2)
17t. Harper's Angels, Lexington, KY (1-2)
17t. Berry's Jinx, Omaha, NE (1-2)
17t. Tupelo Spindlers, Columbus, MS (1-2)
17t. I.E.S., Tampa, FL (1-2)
17t. BPW Hoosiers, New Albany, IN (1-2)
17t. Lake Wright Lodge, Norfolk, VA (1-2)
25t. Monroe Royals, Monroe, MI (0-2)
25t. East Toledo, Toledo, OH (0-2)
25t. Columbus Red Birds, Columbus, OH (0-2)
25t. Phillips 66'ers, Spartensburg, SC (0-2)
25t. Eldorado All-Stars, Eldorado, AR (0-2)
25t. Fansler Tire, Garden City, KS (0-2)
25t. Hofbrau Frauleins, Brooklyn Center, MN (0-2)
25t. Remington Shaverettes, Bridgeport, CT (0-2)