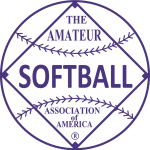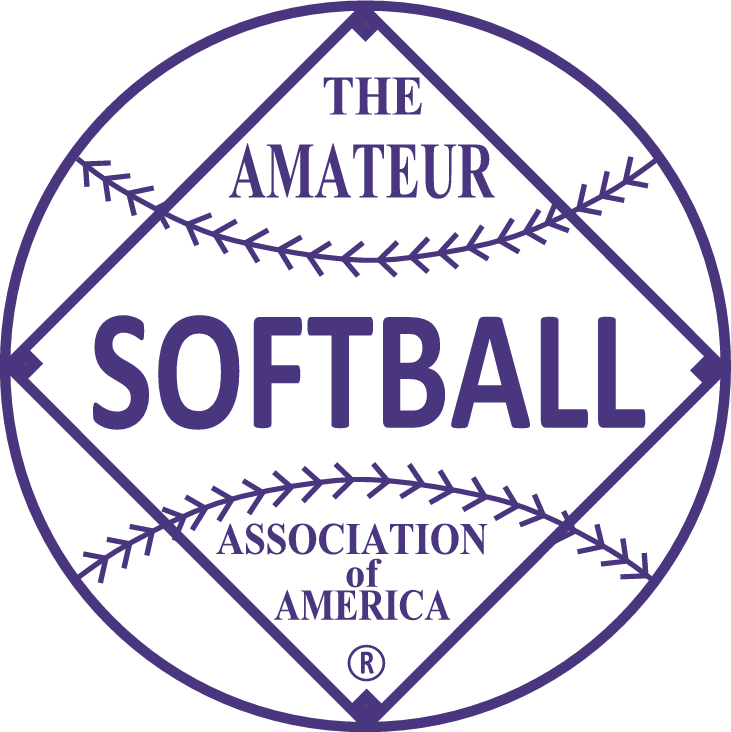 1966 held at Burlington, North Carolina.
---
Champion: Dana Gardens, Cincinnati, Ohio (46-2)
Runner Up: Art's Acres, Omaha, Nebraska
---
Dana Gardens won their first 4 games by the scores of 22-3, 15-2, 24-0 and 10-3 (71-8 run advantage), before being sent to the losers bracket by defending champ Art's Aces 6-3. Art's went on and won the winners bracket final over Fieldcrest Mills. After Fieldcrest eliminated Satellite Beach and Steele Concrete, Dana Gardens defeated them in a hard fought semi final 6-3 on the strength of Anita Gardner's grand slam homer. In the first final with the score tied at 1 in the 7th inning, Cindy Windburn started off the inning with a single, went to third on Donna Wolfe's single and then scored the winning run on Anita Gardner's Sac Fly to win 2-1. The Final Championship game ended just as close. Dana Gardens defeated Art's Aces 1-0 on a double by Norma Eschenbrenner and an RBI single by Cindy Windburn. Dot Bailey pitched the 2-1 and 1-0 championship game wins. She only gave up 6 hits in the final game. This was Dana Garden's 4 Championship title in 5 years.
---
MVP – Anita Gardner, Dana Gardens (Grand Slam and two game winning hits)
Outstanding Defensive Player – Cindy Windburn, Dana Gardens
Outstanding Pitcher – Dot Bailey, Dana Gardens (7-1)
Home Run Leader – Jane Mabels, Hialeah Marlinettes – 4
Triples Leader – Nancy Oldham, Fieldcrest Mills – 3
Doubles Leader – Donna Wolfe, Dana Gardens – 4
Batting Leader – Nancy Oldham, Fieldcrest Mills
---
1966 FIRST TEAM ALL AMERICANS
P – Dot Bailey, Dana Gardens (7-1 pitching, 2 shutouts, gave up 18 runs in 8 games)
P – Barbara Kelley, Art's Aces (5-2 pitching, gave up 17 runs in 7 games)
C – Erma Richardson, Dana Gardens
1B – Jane Hogan, Steele Concrete
2B – Marcia Lynk, Art's Aces
3B – Nancy Oldham, Fieldcrest Mills (Note: was 7-8 in Fieldcrest's 54-3 win over Bridgeport, CT: with 2 HRs, 2 3Bs, 2 2Bs and a single)
SS – Pat Dixon, WFLI Radio
OF – Karen Moore, Carter Furniture
OF – Gail Whitesell, Fieldcrest Mills
OF – Jean Schliffke, Art's Aces
OF – Norma Eschenbrenner, Dana Gardens (18-33, .515)
UT – Judy Lockhart, Fieldcrest Mills
1966 SECOND TEAM ALL AMERICANS
P – Becky Rogers, Fieldcrest Mills
P – Betty Chambers, Dots
C – Martha Barnes, Comets
1B – Karen Kuhnheim, Dana Gardens
2B – Pete Brown, Fieldcrest Mills
3B – Anita Gardner, Dana Gardens (MVP)
SS – Jan McGunn, Art's Aces
OF – Donna Wolfe, Dana Gardens (2 HRs)
OF – Lynn Carpenter, Comets
OF – Shirley Comer, Comets (2 HRs)
OF – Marylin Busse, Comets
UT – Ann Teague, Fieldcrest Mills
---
FINAL STANDINGS
1. Dana Gardens, Cincinnati, OH (7-1)
2. Art's Aces, Omaha, NE (5-2)
3. Fieldcrest Mills, Worthville, NC (5-2)
4. Steele Concrete, Burlington, NC (4-2)
5t. Satellite Comets, Satellite Beach, FL (5-2)
5t. Hialeah Marlinettes, Hialeah, FL (5-2)
7t. Calhoun VFW, Calhoun, GA (3-2)
7t. Carter Furniture & TV, Jacksonville, FL (3-2)
9t. WFLI Radio, Chattanooga, TN (3-2)
9t. Malark Avantis, Minneapolis, MN (3-2)
9t. Southside Sausage, Milwaukee, WI (2-2)
9t. Ridge Maintenance, Cleveland, OH (2-2)
13t. Putnam Jets, Bancroft, WV (2-2)
13t. Hi-Fi All-Stars, Detroit, MI (2-2)
13t. Atlanta Graycettes, Atlanta, GA (2-2)
13t. J. Blood Sparks, Jefferson Parrish, LA (2-2)
17t. Pool Tavern, Sheboygan, WI (1-2)
17t. St. Louis Browns, St. Louis, MO (1-2)
17t. Harper's Angels, Lexington, KY (1-2)
17t. Berry's Jinx, Omaha, NE (1-2)
17t. Tupelo Spindlers, Columbus, MS (1-2)
17t. I.E.S., Tampa, FL (1-2)
17t. BPW Hoosiers, New Albany, IN (1-2)
17t. Lake Wright Lodge, Norfolk, VA (1-2)
25t. Monroe Royals, Monroe, MI (0-2)
25t. East Toledo, Toledo, OH (0-2)
25t. Columbus Red Birds, Columbus, OH (0-2)
25t. Phillips 66'ers, Spartensburg, SC (0-2)
25t. Eldorado All-Stars, Eldorado, AR (0-2)
25t. Fansler Tire, Garden City, KS (0-2)
25t. Hofbrau Frauleins, Brooklyn Center, MN (0-2)
25t. Remington Shaverettes, Bridgeport, CT (0-2)