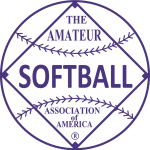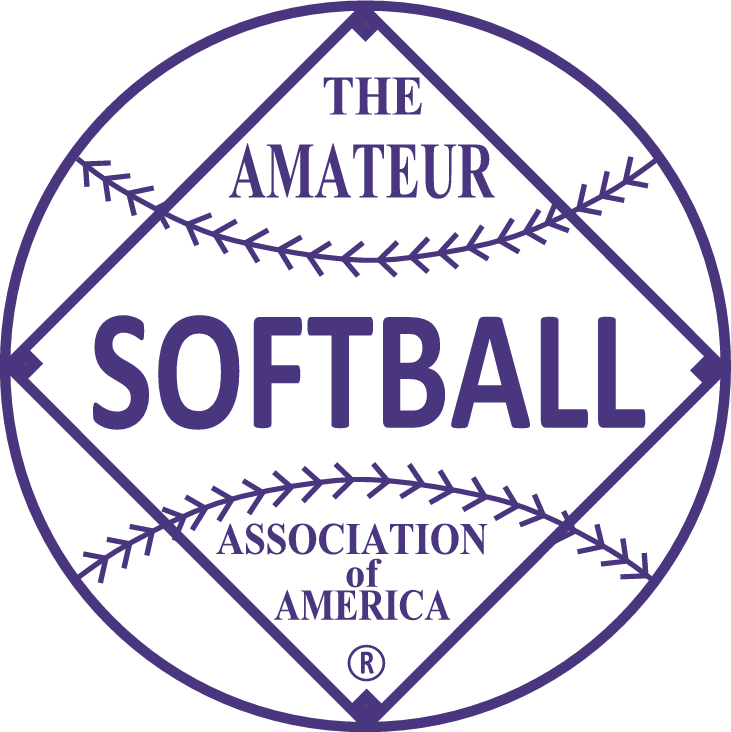 1964 held at Orlando, Florida.
---
Champion – Erv Lind Florists, Portland, Oregon
Runner Up – Raybestos Brakettes, Stratford, Connecticut (59-15)
---
The lone run in the championship game was scored in the 4th inning as Marlene Piper singled, Carolyn Fitzwater sacrificed her over to second, then Hal Piper's broken bat single scored Marlene Piper with the run , which turned out to be the championship winning run. Jackie Rice pitched a 2-hit shutout and struck out 2. Losing pitcher, Joan Joyce surrendered 5 hits and struck out 5.
Jackie Rice gave her MVP Award to Bertha Ragan-Tickey. Bertha pitched in all 9 games, 67 K in 59 IP, 6-2, lost first game, won 6 straight shutouts, 50 scoreless innings, lost final 1-0.
Brenda Reilly, Raybestos (1-0, was the winning pitcher in the one game that Bertha Tickey did not get a decision in, they combined for an 8-0 shutout).
Dot Dobie, Portland (4-12, .333, 2 RBI).
---
MVP – Jackie Rice, Erv Lind Florists
HR Leaders – Candelari, Houston Comets (3-12, .250, 4 RBI, 3 Runs) – 1
HR Leaders – Spicer, New Jersey (4-9, .444, 1 RBI, 4 Runs) – 1
Batting Leader – Joy Peterson, Utah Shamrocks (6-11, 2 Runs) – .545
Outstanding Pitcher – N/A
---
FIRST TEAM ALL-AMERICANS
P – Bertha Ragan-Tickey, Raybestos Brakettes
P – Jackie Rice, Erv Lind Florists (4-0, 1 save 29 IP, 14 K, 4 shutouts and gave up 11 hits, including a 1-0 victory in the final)
P – Jean Daves, Orlando Rebels (4-2, 45 IP, 26 K, 4 ER, 2 shutouts)
C – Nancy Ito, Orange Lionettes
C – Rosemary "Micki" Stratton, Raybestos Brakettes
1B – Shirley Topley, Raybestos Brakettes
2B – Sally Palmer, Orange Lionettes
3B – Carol LaRose, Raybestos Brakettes
SS – Carolyn Fitzwater, Erv Lind Florists (6-13, .362, 2 RBI, 2 Runs)
OF – Sharron Backus, Orange Lionettes
OF – Kathryn "Sis" King, PBSW Ramblers
OF – Rita Horky, Orlando Rebels
OF – Marlene "Hap" Piper, Erv Lind Florists (1-0, she pitched 6 innings of no-hit ball and Jackie Rice came into pitch the last inning and preserved the no-hitter)
UTIL – Joan Joyce, Orange Lionettes (3-1, 32 K, 32 IP, 3 Shutouts)
SECOND TEAM ALL-AMERICANS
P – Billie Harris, PBSW Ramblers
P – Muriel Schneider, Adrian VFW
P – Nelda Majors, Houston Comets
C – Sherron Bredeen, Erv Lind Florists
C – Dot Wilkinson, PBSW Ramblers
1B – Hap Beryl Piper, Erv Lind Florists
2B – Roma Menold, Erv Lind Florists
3B – Margaret Dobson, Erv Lind Florists
SS – Carol Spanks, Orange Lionettes
OF – Barbara Mason, Adrian VFW
OF – Odette Griffin, Orange Lionettes
OF – Margaret Zepeda, Houston Comets
OF – Ann DeLuca, Raybestos Brakettes
UTIL – E. Louise Albrecht, Orange Lionettes (2-1, 2 shutouts)
---
FINAL STANDINGS
1. Erv Lind Florists, Portland, OR (5-0) (Northwestern)
2. Raybestos Brakettes, Stratford, CT (7-2) (Defending Champ)
3. Orlando Rebels, Orlando, FL (4-2) (Host)
4. Orange Lionettes, Orange, CA (5-2) (South Pacific Coast)
5t. PBSW Ramblers, Phoenix, AZ (2-2) (Cactus)
5t. Adrian VFW, Adrian, MI (2-2) (East Central)
7t. Ohse Meats, Topeka, KS (2-2) (Western)
7t. Houston Comets, Houston, TX (2-2) (Texas)
9t. Lorelei Ladies, Atlanta, GA (2-2) (South Atlantic)
9t. Caton-Champman Jets, Baltimore, MD (1-2) (Central Atlantic)
9t. Carpetland Ladies, Toronto, ON (1-2) (East Canada)
9t. Utah Shamrocks, Salt Lake City, UT (1-2) (Rocky Mountain)
13t. Fresno Rockets, Fresno, CA (0-2) (North Pacific Coast)
13t. R.H. Hall, St. Petersburg, FL (1-2) (Southern)
13t. Marauders, Elizabeth, NJ (1-2) (Mid-Atlantic)
13t. Pekin-Lettes, Peoria, IL (0-2) (West Central)
17t. Cochituate Motors, Cochituate, MA (0-2) (New England)
17t. Coca-Cola, Enid, OK (0-2) (Southwestern)
17t. Kropp Realty, Shakopee, MN (0-2) (Northern)
---
NOTES
West Canada Champ – no representative was listed.