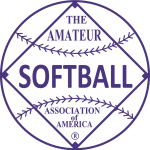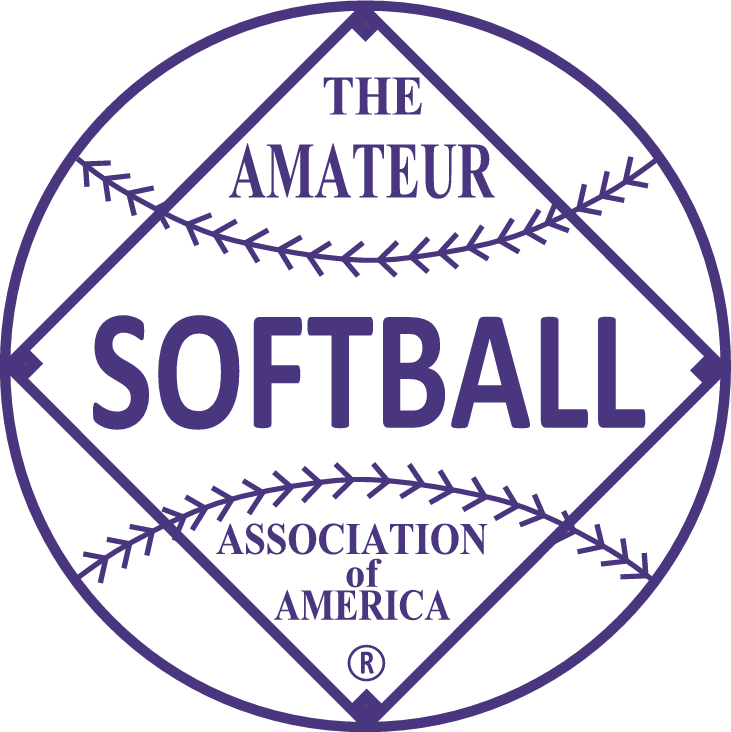 1959 held at Clearwater, Florida.
---
Champion – Aurora Sealmasters, Aurora, Illinois
Runner Up – Clearwater Bombers, Clearwater, Florida
---
Aurora Sealmasters lost their first game and had to win 9 straight in the losers bracket to claim the title. Harvey Sterkal had to defeat Bobby Spell in the first final, Sterkal hurled a 2-hit shutout and struck out 6 batters, as Ned Wickersham's Sacrifice Fly in the bottom of the 6th inning was the deciding blow.  In the Final game, Sterkal came right back and pitched another 1-0 shutout, this one lasting 10 innings. Sterkal struck out 7 batters in defeating the Bomber's Bill Massey.  Don Ropp scored the winning run in the bottom of the 10th. These 2 runs Aurora scored were the first two runs surrendered by the Bomber's Pitching staff as they had 5 straight shutouts up to this point.
Roy Stephenson, DeJur Cameramen (3-2, 34 IP, 32 K)
John Spring, Stratford (4-1,  28 IP, 28 K)
Jack Hutchinson, Portland (3-2, 34 IP, 44 K)
Bombers – Bobby Spell (3-1, 29 IP, 36 K, 3 shutouts) and Bill Massey (2-1, 23 IP, 34 K, 2 shutouts)
---
MVP – Harvey Sterkel, Aurora Sealmasters (8-1, 108 Ks, 66 IP, including two 1-0 games to win title, the final game lasting 10 innings)
Batting Leader – Clyde Miller, Champion YMCA (6-12, 2 RBIs) – .500
Home Run Leader – Jake Farland, Portland (5-13, .385, 4 RBIs, 2 Runs) – 2
---
1959 FIRST TEAM ALL AMERICANS
P – Harvey Sterkel, Sealmasters
P – Bobby Spell, Clearwater Bombers
P – Roy Stephenson, DeJur
C – Leroy Hess, Sealmasters
1B – George Adam, Raybestos Cardinals
2B – Richard (Ricky) Tomlinson, Clearwater Bombers
3B – Doug Mason, Clearwater Bombers
SS – Bobby Holcomb, Champion YMCA
OF – Bob Sprentall, Clearwater Bombers
OF – Jerry Curtis, Clearwater Bombers
OF – Clyde Miller, Champion YMCA
UTIL – Jake Farland, Hyster-Calico Cat
1959 SECOND TEAM ALL AMERICANS
P – Bill Massey, Clearwater Bombers
P – Jack Hutchinson, Hyster-Calico Cat
P – John Spring, Raybestos Cardinals
1B – Joe Lewis, Clearwater Bombers
2B – George Fowler, DeJur
3B – Don Ropp, Sealmasters
3B – Billy Wojie, Raybestos Cardinals
3B – Sam Potter, Barnes Store
SS – John Davis, Sealmasters
OF – Ed Worrell, Hyster-Calico Cat
OF – Bill Baroff, Raybestos Cardinals
OF – Raymond (Ned) Wickersham, Sealmasters
UTIL – Jerry Fleming, DeJur
---
FINAL STANDINGS
1. Aurora Sealmasters, Aurora, IL (9-1) (West Central)
2. Clearwater Bombers, Clearwater, FL (5-2) (Host)
3. Raybestos Cardinals, Stratford, CT (4-2) (Defending Champ)
4. DeJur Cameramen, Long Island City, NY (5-2) (Mid-Atlantic)
5t. Hyster-Calico Cat, Portland, OR (3-2) (Northwestern)
5t. Champion YMCA, Canton, NC (2-2) (South Atlantic)
7t. Johnny's Used Cars, Baltimore, MD (4-2) (Central Atlantic)
7t. U.S. Air Force All Stars, USA (3-2) (US-Air Force)
9t. Selph Plumbing, Houston, TX (2-2) (Texas)
9t. Barnes Store, Springfield, MO (1-2) (Western)
9t. Big Shots, La Mesa, CA (2-2) (South Pacific Coast)
9t. Madden Construction, Bossier City, LA (1-2) (Southwestern)
13t. Harry Rich, Miami, FL (1-2) (Southern)
13t. Burgermeisters, Sacramento, CA (1-2) (North Pacific Coast)
13t. Global Post VFW, Salt Lake City, UT (1-2) (Rocky Mountain)
13t. Club 500, Detroit, MI (1-2) (East Central)
17t. Dominic's, St. Paul, MN (1-2) (Northern)
17t. U.S. Navy All Stars (0-2) (US-Navy)
17t. Carlings Pilseners, Vancouver, BC (0-2) (West Canada)
17t. Club 10, Manzanillo, Cuba (0-2) (Cuba)
17t. Local 57 Engineers, Providence, RI (0-2) (North Atlantic)
17t. Kirtland Flyers, Albuquerque, NM (0-2) (Cactus)
17t. Pepsi-Cola, Montreal, Quebec (0-2) (East Canada)