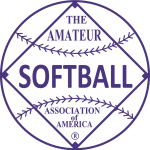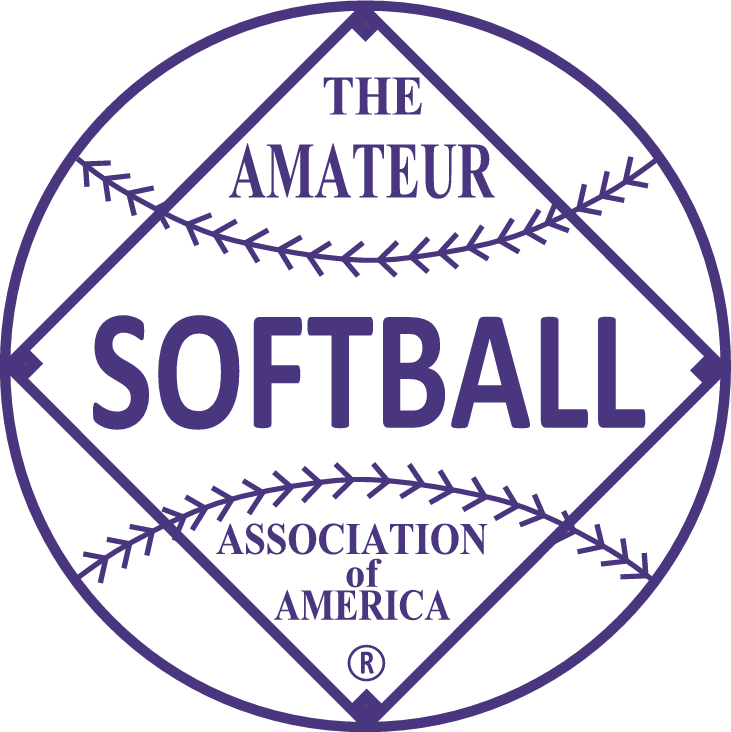 1956 held at Clearwater, Florida.
---
Champion – Orange Lionettes, Orange, California
Runner Up – Nutrilite Lynx, Buena Park, California
---
The Orange Lionettes won the championship for the second consecutive year and 5th time overall as they defeated the Buena Park Lynx 1-0 in the Championship game. Teddy Hamilton hurled a perfect game for the Lionettes, striking out 3 batters. She and Nonie Hoehn split the pitching duties for the Orange as former Lionette, Bertha Ragan left after year to join the Raybestos Brakettes. The Lionettes ended the tournament unbeaten and it ended just like it started for them, with a no-hitter. Nonnie Hoehn opened up the tournament hurling a no-hitter for the Lionettess' first win. In the final game, Thelma Eisen smacked a base hit and then was sacrificed to second by Ricki Caito. Snookie Doyle then doubled home Eisen with the run that would prove to be the only one of the game for either team. Losing pitcher, Pat Snellings of the Lynx gave up only 5 hits in the game, two by Eisen. Eloise Bielefeld tossed a 3-0, 2-hit shutout for the Lynx over the Kansas City Dons in the semi-final to propel the Lynx into the title game.  The Hamilton-Hoehn pitching combo for the Orange hurled 5 shutouts in the 6 games, surrendering only 1 unearned run.
Nonie Hoehn, Orange Lionettes (3-0, 3 shutouts, perfect game, 4 hits, 0 Runs).
Teddy Hamilton, Orange Lionettes (3-0, 2 shutouts, perfect game, 3 hits, 1 unearned run) Pitched a 1-0 perfect game in finals to beat Lynx.
Buena Park Lynx Pitchers – Pat Snellings (4-1) and Eloise Bielefeld (2-1) – combined for 5 shutouts and surrendered only 5 runs in 8 games.
---
MVP – Bertha Ragan-Tickey, Raybestos Brakettes (4-2 Pitching, pitched every inning for the Brakettes – 66 IP, 53 K, no hitter, eliminated by Buena Park 1-0 in 17 IP)
Batting Leader – Inez "Chick" Long, Lancaster IBEW Girls (6-10) – .600

HR Leader – Pat Snellings, Buena Park Lynx (1-13, .076, 1 RBI, 1 Run) – 1
---
1956 FIRST TEAM ALL AMERICANS
P – Bertha Ragan-Tickey, Raybestos Brakettes
P – Pat Snelling, Buena Park Lynx
P – Marion Fox, Toronto Dawes Furs
C – Dot Wilkinson, Phoenix Ramblers
C – Joy Collict, Toronto Dawes Furs
1B – Zada Boles, Phoenix Ramblers
2B – Terry Urrutia, Buena Park Lynx
3B – Carol Spanks, Buena Park Lynx
SS – Kathy Eliose-Bielfeld, Buena Park Lynx
OF – Chick Long, Lancaster IBEW
OF – Hap Beryl-Piper, Erv Lind Florist
OF – Jerry Summers, KC CIO-AFL Dons
UTIL – Kay Rich, Fresno Rockets
Honorable Mention: P – Nonie Hoehn, Orange Lionettes, P – Teddy Hamilton, Orange Lionettes, C – Micki (Stratton) Macchietto, Raybestos Brakettes, 1B – Roberta (Robbie) Mulkey, Orange Lionettes, 2B – Estelle (Ricki) Caito, Orange Lionettes, 3B – Jeanne Contel, Fresno Rockets.
---
FINAL STANDINGS
1. Orange Lionettes, Orange, CA (6-2) (Defending Champs)
2. Nutrilite Lynx, Buena Park, CA (6-2) (South Pacific Coast)
3. CIO Dons, Kansas City, MO (3-2) (Western)
4. Raybestos Brakettes, Stratford, CT (4-2) (North Atlantic)
5t. Garten's Furniture, Toronto, ON (2-2) (East Canada)
5t. Hacienda Rockets, Fresno, CA (2-2) (North Pacific Coast)
7t. IBEW Girls, Lancaster, PA (2-2) (Central Atlantic)
7t. PSBW Ramblers, Phoenix, AZ (1-2) (Cactus)
9t. Water Maids, New Orleans, LA (1-2) (Southwestern)
9t. Construction Hornets, Fort Worth, TX (1-2) (Texas)
9t. RH Hall Girls, St. Petersburg, FL (1-2) (Host)
9t. Bardin Rockets, Ashboro, NC (1-2) (Southern)
13t. Anchor Fence Anchorettes, Indianapolis, IN (0-2) (West Central)
13t. Pandoras, New York City, NY (0-2) (Mid-Atlantic)
13t. NW Phantoms, Toledo, OH (0-2) (East Central)
13t. El-Car Fences, Denver, CO (0-2) (Rocky Mountain)
NOTES: Northern Champ – Dave's Comets, Minneapolis, MN (could not attend).  South Atlantic Champ – Lorelei Ladies, Atlanta, GA (could not attend).  Northwestern Champ – Erv Lind Florists, Portland, OR (could not attend).