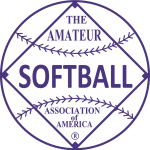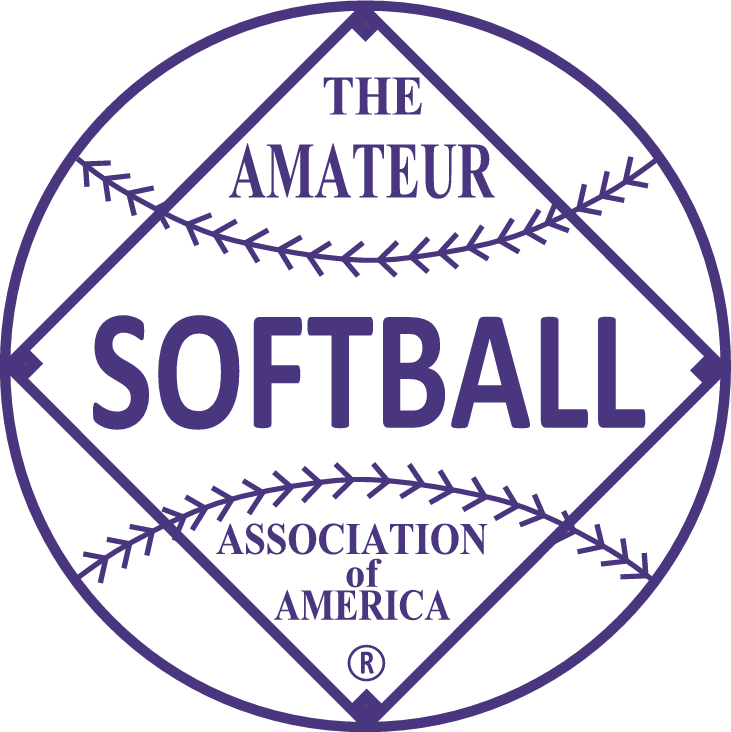 1945 held at Cleveland, Ohio.
---
Champion – Zollner Pistons, Fort Wayne, Indiana (93-7)
Runner Up – Chicago Match Corp., Chicago, Illinois
---
Jim Chambers of Chicago Match was 6-2, 6 shutouts, 2 no hitters in a row, 117 K, 72 IP, gave up a total of 2 runs in 7 games), won first game 1-0, the team then lost to Zollner 6-0 to put them in the losers bracket. Chambers went back to the mound and then pitched a 19 inning 2-1 victory with 40 K in the next game, He then shutout his next 4 opponents, including 2 no-hitters, the second one over the Cowboys of Hollister, CA in semi finals 4-0, before losing to Zollner again 1-0 in the final). Chambers had a string of 55 consecutive scoreless innings. Jim Chambers was 50-7 record with 1026 Ks.
Zollner Pistons defeated Chicago Match 2-0 in 10 innings. Curley Armstrong of Zollner Pistons led off the top of the 10th with a HR. Ed Robitalle walked and later scored making the final 2-0, which held up with Bill West on the hill. West had 17 K in the final.
Curley Armstrong, Zollner Pistons had 3 HR.
Bill West, Zollner Pistons (2-0; hurled 10 inning 2-0 shutout in championship w/17 Ks) – total 17 IP, 30 Ks, 3 hits and 0 runs given up. West finished the year 32-0.
Leo Luken, Zollner Pistons (2-0; Won a game in relief 2-1 in the 11th inning and pitched a 7-0 2-hit shutout with 12 Ks). Diz Kirkendall was 1-0, hurling a shutout and striking out 23 total in 17 innings.
Zollner's won 5 straight games going undefeated with a total run margin of 25-1 in 40 innings. Pistons outhit their rivals 41-12.
Chicago Match Corp. had a team in the men's and women's final where the Matchettes lost to the Jax Maids.
Larry Bollig of Denver Public Service was 3-2, 2 no hitters, collecting 32 Ks in the 2 games, he also had 19 more Ks in a 1-0 loss to Grumman.
Roy Stephenson, Grumman Yankees pitched a 13 inning 1-0 shutout and struck out 24 batters. He went 2-2
Future "King and his Court" Superstar Eddie Feigner was the hurler for the Longview, WA  team and he went 1-2.
---
MVP – Jim Chambers, Chicago Match
Batting Leader – N/A
HR Leader – Jim Ramage, Zollner Pistons – 4
---
FINAL STANDINGS
1. Zollner Pistons, Fort Wayne, IN (5-0) (Defending Champs)
2. Chicago Match Corp, Chicago, IL 6-2 (West Central)
3. Hollister Cowboys, Hollister, CA (3-2) (North Pacific Coast)
4. Grumman Yankees, Bethpage, NY (3-2) (Mid-Atlantic)
5t. Torrence Insurance, Longview, WA (2-2) (Northwestern)
5t. Denver Public Service, Denver, CO (3-2) (Rocky Mountain)*
7t. Slush Pumps, Houston, TX (2-2) (Southwestern
7t. Kavokas Grill, Washington DC (3-2) (Central Atlantic)
9t. Knights of Columbus, Springfield, MO (1-2) (Western)
9t. Nickel Plate Grill, Cleveland OH (2-2) (Host)
9t. Ferguson Auditors, Columbus, OH (1-2) (East Central)
9t. Jockey Club, Mexico City, Mexico (1-2) (Mexico)*
13t. Monowatt Electric AC, Providence, RI (0-2) (North Atlantic)
13t. Burtner Furniture, Greensboro, NC (0-2) (Southern)
13t. Funk Jewelers, Phoenix, AZ (0-2) (South Pacific Coast)
13t. Bell Thread, Hamilton, ON (0-2) (Canada)
17. Don Q Rums, San Juan, Puerto Rico (0-2) (Atlantic Ocean) did not show up
* -won a game by forfeit
NOTES: Northern Region did not send a team or did not hold a tournament.