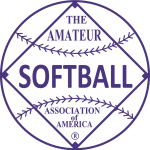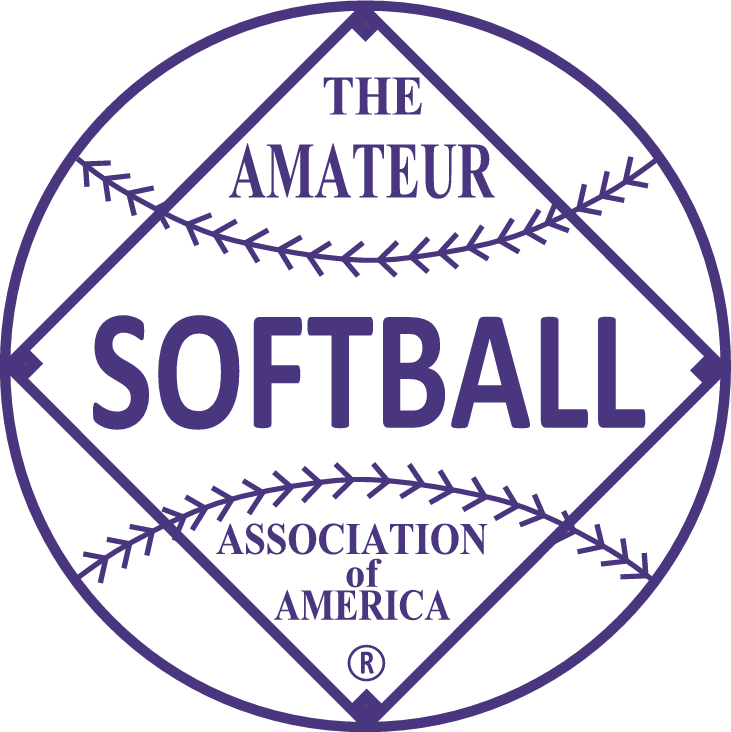 1944 held at Cleveland, Ohio.
---
Champion – Hammer Field Raiders, Fresno, California (58-4)
Runner Up – Zollner Pistons, Fort Wayne, Indiana (76-12)
---
Al Linde put on one of the greatest single performances in the history of the ASA Nationals on the mound, in the field and at the plate. He was 4-0 in 41 IP, 74 Ks, 4 shutouts, 2 no-hitters and gave up only 5 hits, he also had 2 game winning walk off hits and made a diving catch and then doubled the runner off of second to save another game. Linde was 37-1 on the season with 15 no hitters. He now has 93 no hitters in his career.
Kermit Lynch, Raiders (1-0, 11 IP, beat Briggs 6-0 on a 2-hitter) – Lynch was 21-3 on the year with 14 no hitters. Linde and Lynch combined for a total of 52 shutouts in the teams total of 58 wins. 29 of the shutouts were no hitters.
Harry Goorabian, Raiders drove Bob Nugent with the winning run in the championship with a base hit up the middle.
Zollner Pistons; Leo Luken (3-0), Stan Corgan (1-2, took the loss in the 12 inning final 1-0, while striking out 16 batters). The only 2 Pistons that got hits were Monday Cielenski and Chick Goldberg.
Warren "Fireball" Gerber (3-1 with a shutout for third place Ferguson Auditors), Diz Kirkendall was 1-1 for the Auditors with a shutout, but lost the 3-2 elimination to the Pistons.
---
MVP – Al Linde, Raiders (Pitched 12-inning 1-0 two-hitter in final w/21 Ks)
Defensive MVP– Tony Iacovitle, Raiders (threw out player at the plate to keep Zollner from scoring)
HR Leader – N/A
---
FINAL STANDINGS
1. Hammer Field Raiders, Fresno, CA (5-0) (Defending Champs)
2. Zollner Pistons, Fort Wayne, IN (4-2) (West Central)
3. Ferguson State Auditors, Columbus, OH (4-2) (East Central)
4. Market Inn, Salt Lake City, UT (4-2) (Rocky Mountain)
5t. Tip Top Tailors, Toronto, ON (3-2) (Canada)
5t. Monowatt, Electric, Cranston, RI (2-2) (North Atlantic)
7t. Kodak Park, Rochester, NY (2-2) (Mid-Atlantic)
7t. Delchamps, Mobile, AL (2-2) (Southern)
9t. Briggs Bombers, Detroit, MI (1-2) (Industrial Champ)
9t. Cummings Construction, Baltimore, MD (1-2) (Central Atlantic)*
9t. Martin Bombers, Omaha, NE (1-2) (Western)*
9t. Leece & Neville, Cleveland, OH (1-2) (Host)
13t. OS Stapleys, Phoenix, AZ (0-2) (Pacific Coast)
13t. Ardmore Army Air Field, Ardmore, OK (0-2) (Southwestern)
13t. Portland Merchants, Portland, OR (0-2) (Northwestern)
* won a game by forfeit
---
NOTES: Merced Army Air Field, San Francisco, CA (Military Service) did not show up. Northern Region did not send a team or did not hold a tournament. South Atlantic Region Disbanded in 1943. South Atlantic States merged with Southern Regional States. Puerto Rico and Mexico did not attend due to World War II transportation restrictions.