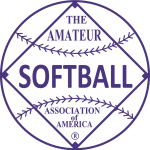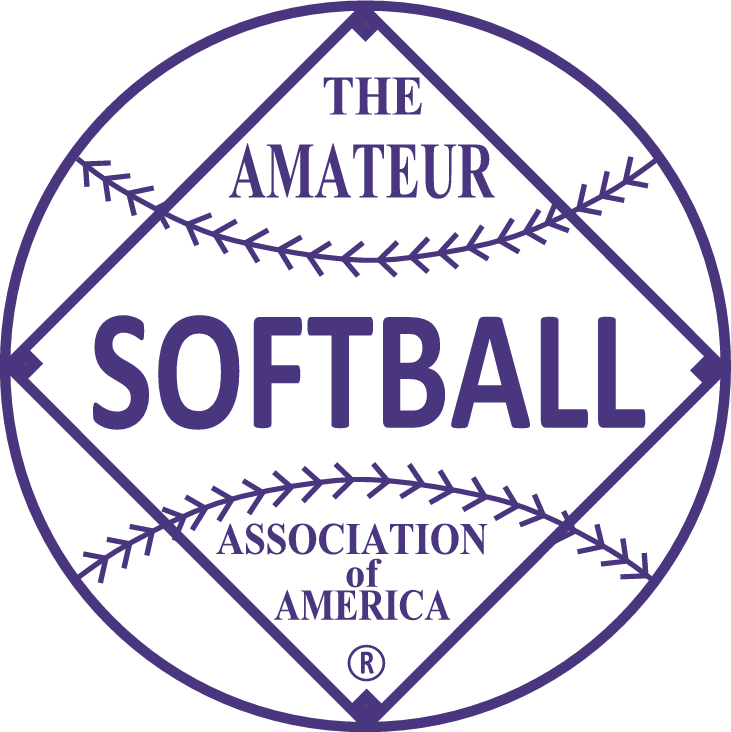 1940 held at Detroit, Michigan.
---
Champion – Kodak Park, Rochester, New York
Runner Up – Bendix Brakes, South Bend, Indiana
---
In the final game, Harold Gears hurled a 3-hit shutout and only had 1 strikeout, but scored the winning run on a Joe Farrell Single in the bottom of the 6th inning. George Sutphen (no-hitter) and Bill Morris (1-hitter) won the other two games for Kodak. The Rochester contingent gave up no runs in 6 games. Farrell led the team in batting (7-19, .368 with 3 doubles, a triple, 4 Runs scored and 4 RBI). Tom Castle and Charles Streb both were 6-17 (.353 with each scoring 3 runs and having 4 RBI).
Stan Corgan, Bendix – pitched final game, losing 1-0, the game winning single was the only hit he surrendered. Corgan was 2-1 in the tournament and Stan Lipa, a pickup from the Zollner pistons was 2-0.
Rochester defeated Dates Laundry of Buffalo in Semi finals on Gears' no hitter, while Bendix beat Toronto 3-2 in 14 innings behind Stan Lipa's pitching. Bendix had just beaten Phillips 66 of Okmulgee, OK 2-0 in a quarterfinal game.
Cam Ecclestone, pitching for Bowles of Toronto went 4-1, including a 24 inning 1-0 defeat of the Phoenix Auto Kings, he had 36 Ks. 15 year old Len Murray pitched the entire game for the Auto Kings.
The legendary Coon Rosen went 2-0 for the Phoenix Auto Kings.
---
MVP – Harold "Shifty" Gears, Kodak Park (4-0, 3 shutouts, including a no-hitter, gave up 0 runs and only 4 hits. had 24 Ks in 26 IP)
Batting Leader – N/A
HR Leader – N/A
---
FINAL STANDINGS
1. Kodak Park, Rochester, NY (6-0) (Rochester)
2. Bendix Brakes, South Bend, IN (5-1) (Indiana)
3. Bowles Lunch, Toronto, ON (4-1) (Canada-Toronto)
4. Dates Laundry, Buffalo, NY (4-1) (Buffalo)
5. Auto Supply Kings, Phoenix, AZ (3-1) (Arizona)
6. Phillips 66, Okmulgee, OK (3-1) (Oklahoma)
7. Page Dairy, Toledo, OH (3-1) (Ohio)
8. Elgin AC, Elizabeth, NJ (3-1) (New Jersey)
9. Big Six Van Wagoners, Pontiac, MI (2-1) (Michigan)
10. Sioux Toolers, Sioux City, IA (1-1) (Iowa)
11. Caterpillar Diesel, Peoria, IL (2-1) (Illinois)
12. Kauffman Penfold, Fort Lupton, CO (1-1) (Colorado)
13. East Hills Merchants, Cincinnati, OH (2-1) (Cincinnati)
14. Westport Chevis Stars, Westport, CT (2-1) (Connecticut)
15. Cranston Trojans, Cranston, RI (1-1) (Rhode Island)
16. Marion Motors, Ocala, FL (1-1) (Florida)
17. Briggs Beautyware, Detroit, MI (0-1) (Detroit)
18. Weaver Walls, Cleveland, OH (0-1) (Cleveland)
19. Regal Beer, Baton Rouge, LA (1-1) (Louisiana)
20. McNutt Oilers, El Paso, TX (1-1) (Texas)
21. Bradley Lumber, Warren, AR (1-1) (Arkansas)
22. Jensen's Alleys, Milwaukee, WI (1-1) (Milwaukee)
23. Sinclair Oilers, Parco, WY (1-1) (Wyoming)
24. Mountain Fuel, Salt Lake City, UT (1-1) (Utah)
25. Romancos, Roanoke Rapids, NC (0-1) (North Carolina)
26. Atlanta Police, Atlanta, GA (1-1) (Georgia)
27. International Bus. Machine, Washington DC (0-1) (Washington DC)
28. Bethlehem Steel, Baltimore, MD (1-1) (Maryland)
29. Don 'Q' Rums, Ponce, Puerto Rico (0-1) (Puerto Rico)
30. Dupont Dye, Wilmington, DE (1-1) (Delaware)
31. Harvard AC, Portland, ME (1-1) (Maine)*
32. Norfolk Navy Yard, Norfolk, VA (0-1) (Virginia)
33. Nick Carr Boosters, Covington, KY (0-1) (Defending Champ)
34. Mound Park Tavern, St. Paul, MN (0-1) (Minnesota)
35. Western Printers, Racine, WI (0-1) (Wisconsin)
36. Shopping Center, Billings, MT (0-1) (Montana)
37. Service Growers, Kansas City, KS (0-1) (Kansas)
38. Dr. Pepper's, Lincoln, NE (0-1) (Nebraska)
39. Park Ridge Merchants, Chicago, IL (0-1) (Chicago)
40. Dunn Lumber, Seattle, WA (0-1) (Washington)
41. Ken-Mac, Louisville, KY (0-1) (Kentucky)
42. Public Service Company, Denver, CO (0-1) (Denver)
43. Binkley Miners, Macon, MO (0-1) (Missouri)
44. Hollister Cowboys, Hollister, CA (0-1) (California)
45. Kraft Cheese, Albuquerque, NM (0-1) (New Mexico)
46. Hamilton Watch, Lancaster, PA (0-1) (Pennsylvania)
47. St. Joan of Arc, New York City, NY (0-1) (New York)
48. Smokey's, Pittsfield, MA (0-1) (Massachusetts)
49. Alpha Society, Nashua, NH (0-1) (New Hampshire)
50. The All-Stars, Etowak, TN (0-1) (Tennessee)
51. All Pals, Philadelphia, PA (0-1) (Philadelphia)
52. 20th Century Club, Pittsburgh, PA (0-1) (Pittsburgh)
53. U.S. Engineers, Huntington, WV (0-1) (West Virginia)
54. National Gypsum, Mobile, AL (0-1) (Alabama)
55. Flamingoes, Bellows Falls, VT (0-1) (Vermont)
56. Gas & Electric, Columbia, SC (0-1) (F) (South Carolina)
NA. Troy Laundry, Twin Falls, ID (Idaho) withdrew
NA. Mint Bar, Sioux Falls, SD (South Dakota) withdrew
NA. Fargo Merchants, Fargo, ND (North Dakota) withdrew
* won a game by forfeit