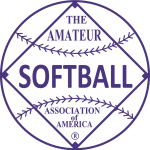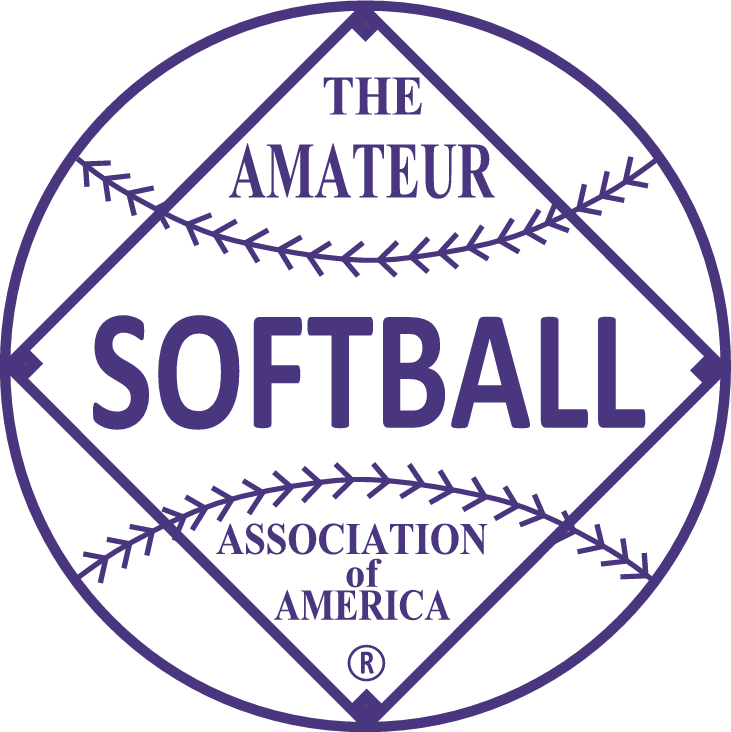 1937 held at Chicago, Illinois.
---
Champion – Briggs Beautyware, Detroit, Michigan (107-12)
Runner Up – B&B Clothiers, Sapulpa, Oklahoma
---
Eddie Figelski, Briggs Mfg. (Pitched a 1-0, 3-hit shutout in championship with 5 Ks) – Tony Pieper hit a double and then on a close play at first base by the next batter, he rounded third and kept going while the stunned first basemen held onto the ball in the 4th inning provided all the runs Figelski would need. Frank Tuppin and Carl Hart both pitched for the Clothiers and gave up 6 hits total. The B&B staff had 2 shutouts and gave up 3 runs total. Briggs pitching staff had 5 shutouts and only gave up 1 run in their 6 games (42 total innings). They outscored their opponents 22-1. Chet Tarnicki and Ed Figelski were both 3-0 in the tournament.
B&B beat the Miami, FL Coca-Colas 3-0 in the semi finals behind the 2 hit pitching of Jack Brown. Allen Wallace and Tom Berryhill had 2 hits each, with Berryhill hitting both a triple and a HR to lead the B&B offense. Briggs had an easier time in their semi final, beating Bendix Brakes 9-0. They jumped all over Bendix pitchers, Kay Strominski and Harry Kraft as Frank Kolke (2-3) and Mike Smith (2-3) both smashing homers. Chet Tarnecki hurled a 3-hit shutout for Briggs as Charlie Tanneggia and Danny Lipinski had 2 hits apiece for Briggs.
Norb Cyclone Warken, Curlee Clothiers (3-1, pitched a perfect game, a no-hitter and a one-hitter, before finally losing 1-0 on a HR in the 11th inning to Miami. He finished with 66 Ks in the 32 Innings he pitched and gave up only 1 run). His record of 2 consecutive no-hitters on the same day would last a long time.
Bendix Brakes of South Bend, IN Pitching staff of Ron Kronewitter (2-0), Kay Strominski (1-0) and Harry Kraft (1-1); shutout 4 straight opponents on their way to the semi-finals. , Ronnie Kronewitter (won 1-0 and 3-0), Kay Strominski (won 6-0), And Harry Kraft eliminated defending champ Kodak Park and Shifty Gears (3-0) in the quarter-finals. Kraft started the game against Briggs and was knocked out in the first inning, giving up 5 runs. Kay Strominski came in to relieve him, but the damage was already done, Briggs winning 9-0.
Ed Tyranski Tyson, Briggs (11-23) – .478
B&B Pitchers: Jack Brown (2-0), Frank Tuppin (1-1) and Carl Hart (1-0)
---
MVP – N/A
Batting Leader – Tony Pieper, Briggs Mfg. (12-21) – .571 – also scored winning run in championship game to give Briggs 1-0 win.
HR Leader – N/A
---
FINAL STANDINGS
1. Briggs Beautyware, Detroit, MI (6-0) (Detroit)
2. B&B Clothiers, Sapulpa, OK (5-1) (Oklahoma)*
3. Bendix Brakes, South Bend, IN (4-1) (Indiana)
4. Coca-Cola, Miami, FL (4-1) (Florida)
5. Curlee Clothiers, Mayfield, KY (3-1) (Kentucky
6. Phoenix Jewelry/Tom's Tavern, Phoenix, AZ (3-1) (Arizona)
7. Proctor & Gamble, Hamilton, ON (3-1) (Canada-Ontario)
8. Weaver Walls, Cleveland, OH (3-1) (Cleveland)
9. Coca-Colas, Grand Forks, ND (2-1) (North Dakota)*
10. Knoxville All Stars, Knoxville, TN (2-1) (Tennessee)
11. Texas Oil Products Oilers, Gladewater, TX (2-1) (Texas)*
12. Mitch Green Helm Chevy, Modesto, CA (2-1) (California)
13. Auto Specialists, St Joseph, MI (2-1) (Michigan)
14. Greenbaum Tannery, Milwaukee, WI (2-1) (Milwaukee)
15. Boone NiteHawks, Boone, IA (2-1) (Iowa)
16. Kodak Park, Rochester, NY (2-1) (Defending Champ)
17. Felton's Cafe, Little Rock, AR (1-1) (Arkansas)
18. Montgomery Ward, Baton Rouge, LA (1-1) (Louisiana)*
19. Winnies Boots, San Francisco, CA (1-1) (San Francisco)
20. Kelvinators, Asheville, NC (0-1) (North Carolina)
21. Elrich Poultry, Washington DC (1-1) (Washington DC)
22. Utah-Idaho Sugar Co., Spanish Forks, UT (1-1) (Utah)
23. US Gypsum, Greenville, MS (1-1) (Mississippi)*
24. Forest Rangers, Missoula, MT (0-1) (Montana)
25. Phelps Dodge, Elizabeth, NJ (1-1) (New Jersey)*
26. Armstrong Cork, Lancaster, PA (0-1) (Pennsylvania)
27. Burnham-Morrill, Portland, ME (1-1) (Maine)
28. Ke-Nash-A Club, Kenosha, WI (0-1) (Wisconsin)
29. Columbia System, Cincinnati, OH (1-1) (Cincinnati)
30. Onized Club, Columbus, OH (1-1) (Ohio)
31. Caterpillar Diesel, Peoria, IL (1-1) (Illinois)
32. DuPont AA, Buffalo, NY (1-1) (Buffalo)
33. Brooks-Slattery, Atlanta, GA (0-1) (Georgia)
34. Cook-Alpert, Denver, CO (0-1) (Denver)
35. Allied Printers, Topeka, KS (0-1) (Kansas)
36. Laabs Motor Cubs, Belen, NM (0-1) (New Mexico)
37. Trinidad Electrics, Trinidad, CO (0-1) (Colorado)
38. Lee Brothers Foundry, Anniston, AL (0-1) (Alabama)
39. Cinder Blocks, Roanoke, VA (0-1) (Virginia)
40. Mokins, St. Joseph, MO (0-1) (Missouri)
41. Lincoln Falstaffs, Lincoln, NE (0-1) (Nebraska)
42. Sewickley American Legion, Pittsburgh, PA (0-1) (Pittsburgh)
43. Balfour Jewelry Mfg., Attleboro, MA (0-1) (Massachusetts)
44. Rutland Wildcats, New York City, NY (0-1) (New York)
45. Nelson Florals, Philadelphia, PA (0-1) (Philadelphia)
46. Gutta-Percha Tires, Toronto, ON (0-1) (Canada-Ontario)
47. Jersey Ice Cream, Minneapolis, MN (0-1) (Minnesota)
48. Trenton Democrat Club, Baltimore, MD (0-1) (Maryland)
49. Emeralds, New Britain, CT (0-1) (Connecticut)
50. Daws Drugs, Rochester, NY (0-1) (Rochester)
51. Hitching Post, Pawtucket, RI (0-1) (Rhode Island)
52. Liberty Drug, Charleston, WV (0-1) (West Virginia)
53. Champagne Velvets, Chicago, IL (0-1) (Chicago)
54. Hamilton Browns, St. Louis, MO (0-1) (F) (St. Louis)
55. Columbia Mills, Columbia, SC (0-1) (F) (South Carolina)
56. Rock of Ages, Graniteville, VT (0-1) (F) (Vermont)
57. Thrifty Drug, Los Angeles, CA (0-1) (F) (Los Angeles)
58. Parco Oilers, Parco, WY (0-1) (F) (Wyoming)
59. Sorgatz Hardware, Pocatello, ID (0-1) (F) (Idaho)
NA. Empress Bar, Sioux Falls, SD W/D (South Dakota) did not show up
* won game by forfeit