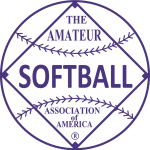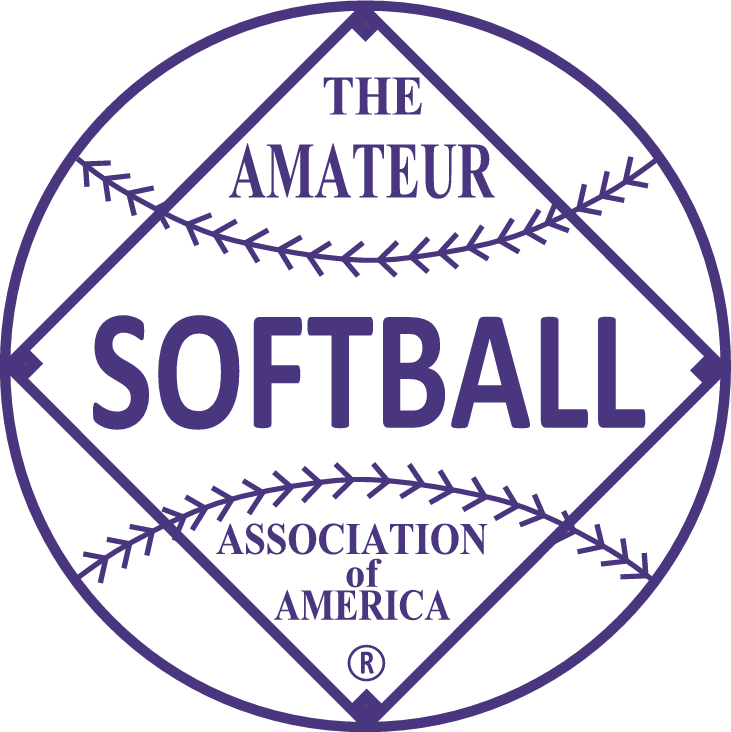 1933 held at World Fair Grounds, in Chicago, Illinois on September 9, 1933.
---
Champion – JL Friedman Boosters, Chicago, Illinois (108-11)
Runner Up – Briggs Manufacturing, Detroit, Michigan (41-1)
---
The newly christened sport made a giant leap in 1933 when a Chicago American Newspaper reporter and sporting goods salesman organized a softball tournament in conjunction with the World's Fair. Leo Fischer (the reporter) and Michael J. Pauley (the salesman) invited 55 teams to compete in three tournament divisions: men's fastpitch, men's slowpitch, and women's.
On the opening day of the 1933 tournament, the Chicago American said, "it is the largest and most comprehensive tournament ever held in the sport which had swept the country like wildfire". With admission free, 70,000 people saw the first round of play.
The championship games were played in Chicago Stadium on September 15, 1933 in which the J.L. Friedman Boosters team beat Briggs Beautyware of Detroit to win the fastpitch tournament. It was the first loss of the season for Briggs after 41 consecutive wins.
J.L. Friedman Boosters also played in the NSA National Tournament series events, 24-2 record. Harry "Coon" Rosen had a 19-1 record, with 311 K, 185 IP. Rosen was a former University of Illinois baseball player.
J.L. Friedman Boosters had an 108-11 record for the season.
The championship game was held at Chicago Stadium.
---
Outstanding Pitcher Award – Harry "Coon" Rosen, J.L. Friedman Boosters (5-0, 3 shutouts, 160 K, 71 IP, including 5-1 one-hitter in final, 16 K)
---
FINAL STANDINGS (Incomplete)
1. J.L. Friedman Boosters, Chicago, IL 5-0 (Chicago Metro Champ)
2. Briggs Manufacturing, Detroit, MI (Detroit Champ)
3. Joliet Signs, Joliet, IL (Central Illinois Champ)
Rest of standings are incomplete, but these teams attended and played unless listed otherwise.
Wemcos, Lake Mills, IA
Miller High Lifes, Kenosha, WI (International Softball Champ-Milwaukee)
Berwyn Boosters, Chicago, IL (Chicago Metro Runner-up)
Hawthorne Playground, Chicago, IL (Chicago Board of Education Playground Champ)
Emmett Playground, Chicago, IL
Buckberg Boosters (Chicago South Side Fastpitch Championship)
Rochello Furniture-William Riegers, Chicago, IL
West Side Blessed Sacrament (Chicago CYO Church Championship)
South Side Assumption
Six Points AC, Chicago, IL (Chicago 14-Inch Free Lance Championship)
Lawrence C. O'Brien's, Chicago, IL (Chicago South Park Champ)
Chicago South Park Commissioners, Chicago, IL
Denver Athletic Club, Denver, CO (Denver Metro Championship)
Elephants, Denver, CO
Dunlap Clothiers, Cincinnati, OH (Cincinnati Ohio Valley Championship)
Rhein Florists, Cincinnati, OH
Third Ward, Bellville, MO (St. Louis Young Democrats Championship)
26th Ward, Belleville, MO
St. Petersburg Stars, St. Petersburg, FL (state champs for two years)
(Florida Champ) – may have dropped out
Westport All Stars, Westport, CT (Connecticut Champ)
Hamilton AC, Ontario, Canada (Canada Champ)
LeMar Laundry Cleaners, Memphis, TN (Tennessee Champ)
Kaufman's Market, Shelbyville, IN
Granada Theatre, Indianapolis, IN (Indianapolis Metro Champ)
Masers Grocery, Lincoln, NE (Nebraska Champ)
Olive Hill AC, Olive, KY (Kentucky Champ)
Jersey Breads, Paterson, NJ (New Jersey Champ)
Sunset AC, Cohoes, NY (New York Champ)
Wildwood Tavern, Pullman, IL (Illinois At-Large Team)
Democrats, Michigan City, IN (Indiana At-Large Team)
Brazil All Stars, Brazil, IN (Indiana At-Large Team)
Bugg's Grocery, Janesville, WI (Wisconsin At-Large Team)
Western Printers, Racine, WI (Wisconsin At-Large Team)
Matuschka Lithia Beer, Milwaukee, WI (Milwaukee At-Large Team)
Square Deal Food Shop, Milwaukee, WI (Milwaukee At-Large Team)
Clearwater All Stars, Clearwater, FL (Florida At-Large Team)
Funk Jewelry, Phoenix, AZ (could not attend) (Arizona At-Large Team)
---
NOTES
Cuyler Mission beat Cinderella Florists 10-6 in the slow pitch division in a matchup of Chicago teams.
Peterson of Chicago had a HR and a triple to account for most of Chicago's Scoring
Briggs stars were Pitchers Ed Figelski, Dembrowski and Dick Koch; Shortstop Lipinski and Catcher Pavlowiczs.
Briggs defeated Joliet, IL in the semifinals 3-2.
JL Friedman Boosters Lineup and stats for National Softball Association games played in route to the Century of Progress Softball Championship
Manager – Wally Wurth
Paul Schaeffer, CF .312
Swede Lundeen, LF .348
Lefty Jankowski, SF .462
Quacky Feldstein, C .507
Rudy Peterson, 1B .480
Coon Rosen, P .420
Alex Bojacki, SS .378
Obbie Horwitz, 3B .500
Lew Prybil, 2B .350
George Buske, RF .303
The above figures were for the 37 games, in which 35 were victories, including the last 19 in a row. They were 24-2 in the Chicago District of the NSA. Here are the stats of the 2 outstanding pitchers for Friedman.
Coon Rosen – 19-1 Record, 311 Strikeouts in 185 Innings. 33 scoreless innings in which he allowed but two hits. Recorded 22 strikeouts in a single game on several occasions. Red Cohen 16-1 record, 185 K in 129 innings.