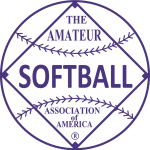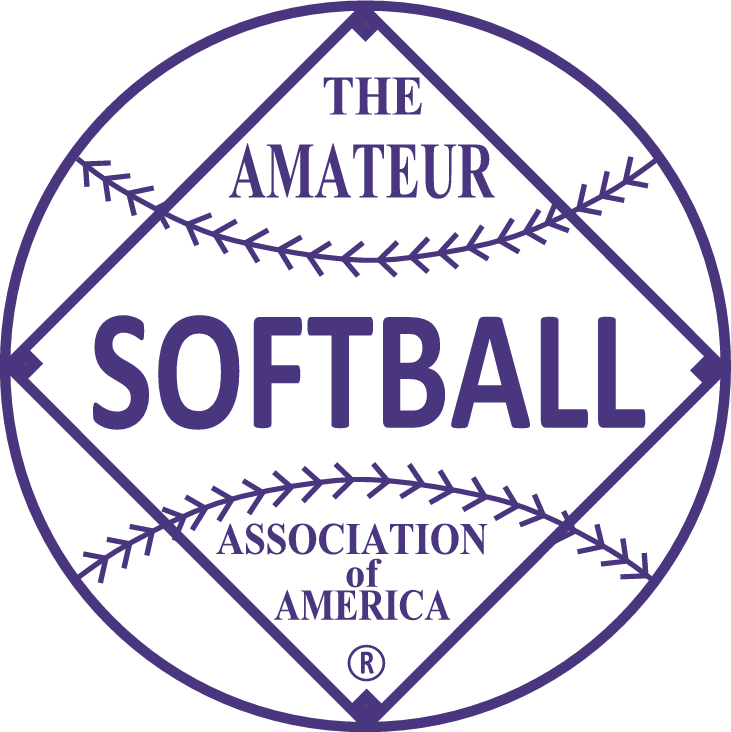 2009 held at Oklahoma City, Oklahoma.
---
Champion: Enough Said, Tallahassee, Florida
Runner Up: Armed Forces, Washington, D.C.
---
Enough Said beat the Armed Forces team 24-6 in the championship game. Crissy Hixon, Tonja Russell, Ruby Nugent, Tracey Bougare of Enough Said were all 4-4. Bougare added a HR and 7 RBIs. Throughout the four games Enough Said played in the Women's Open Division, the team from Tallahassee, Fla., outscored opponents 84-18. Twenty-four of the runs came in the 24-6 Championship Game, which turned out to be unbeaten Enough Said's second pounding of the United States Armed Forces. "We appreciate the Armed Forces," Enough Said Coach Ian Houston said. "They are a good softball team. We appreciate what they do for our country in terms of protecting our walls so no matter what the story is and what the outcome of the game is, we always hold them in our hearts and keep them in our prayers because they're taking care of us." Enough Said also beat Armed Forces 13-4 earlier Saturday afternoon to advance to the final. On Friday, Enough Said topped Ft. Hood Ballers (Killeen, Texas) 28-1 in three innings and Iowa Aces (Urbandale, Iowa) 19-6 in five innings. Armed Forces was within a few runs of the lead in the Championship Game until the fourth, an inning that saw Enough Said score 17 runs with a three run home run, a two run home run, an RBI single, a three run home run, an error, a two-RBI double, an RBI single, a three-run home run and another RBI single. The Armed Forces scored three runs, on a sacrifice fly and a two RBI single, but it was not enough to top Enough Said. Home Run Champions are Sirene Johnson and Misty Smith, who each hit .800 (12-for-15) in the tournament. Three players tied for the honor of Women's Open Batting Champions: Christan Dowling (Enough Said), Sabra Gamel (Armed Forces) and Cara Coughenour (Iowa Aces).
---
MVP – Ruby Nugent, Enough Said (11-14, .785, 1 HR, 4 Doubles, 7 RBI, 9 Runs)
Batting Leader – Christan Dowling, Enough Said (12-15, 2 HR, 7 RBI, 10 Runs) – .800
Batting Leader – Sabre Gamel, Armed Forces (12-15, 9 RBI) – .800
Batting Leader – Cara Coughenour (12-15, 10 Runs), Iowa Aces – .800
Home Run Leader – Sirene Johnson, Enough Said (8-12, .667, 12 RBI, 9 Runs) – 4
Home Run Leader – Misty Smith, Enough Said (10-15, .667, 12 RBI, 11 Runs) – 4
---
2009 FIRST TEAM ALL AMERICANS
P-Phyllis Hudson, Enough Said (5-13, .385, 2 RBI, 5 Runs, 4-0 Pitching)
C-Tonja Russell, Enough Said (10-16, .625, HR, 9 RBI, 7 Runs)
IF-Sabre Gamel, Armed Forces (12-15, .800, 8 Runs, 11 RBI)
IF-Christan Dowling, Enough Said (12-15, .800, 2 HR, 7 RBI, 10 Runs)
IF-Sirene Johnson, Enough Said (8-12, .667, 4 HR, 12 RBI, 9 Runs)
IF-Amber Barado, Anarchy (7-14, .500, 8 RBI, 2 Runs)
OF-Cara Coughenour, Iowa Aces (12-15, .800, 9 RBI, 10 Runs)
OF-Ruby Nugent, Enough Said (11-14, .785, HR, 7 RBI, 9 Runs)
OF-Karrie Warren, Armed Forces (9-15, .600, 3 RBI, 7 Runs)
OF-Misty Smith, Enough Said (10-15, .667, 4 HR, 12 RBI, 11 Runs)
UT-Erica Crossley, Anarchy (10-18, .556, 6 RBI, 8 Runs)
UT-Crissy Hixson, Enough Said (12-16, .750, 2 RBI, 9 Runs)
UT-Lindsey Smith, Iowa Aces (8-16, .500, 8 RBI, 2 Runs)
UT-Candace Dugo, Armed Forces (8-13, .615, 7 RBI, 8 Runs)
UT-Brittany Sinwell, Iowa Aces (9-17, .529, HR, 7 RBI, 10 Runs)
---
OTHERS
Tracy Bougere, Enough Said (7-8, .875, HR, 7 RBI, 4 Runs)
Tara Steele, Enough Said (7-9, .778, HR, 5 RBI, 3 Runs)
Laurie Doughty, Armed Forces (8-11, .727, 6 RBI, 6 Runs)
Shannon Eichenseer, Armed Forces (10-14, .714, 3 RBI, 9 Runs)
Jaymi Strum, Armed Forces (7-10, .700, 6 RBI, 5 Runs)
Buffy Arms, Iowa Aces (11-16, .688, 6 RBI, 11 Runs)
Kim Leetka, Anarchy (11-16, .688, 3 RBI, 7 Runs)
Melissa Atwell, Anarchy (10-15, .667, 4 RBI, 4 Runs)
Mary Hoff, Enough Said (7-11, .636, HR, 1 RBI, 4 Runs)
Holly Stevens, Iowa Aces (10-16, .625, 7 RBI, 3 Runs)
Lindsey Gerhaim, Armed Forces (8-13, .615, 5 RBI, 4 Runs)
---
FINAL STANDINGS
1. Enough Said, Tallahassee, FL (4-0)
2. Armed Forces, Washington, DC (3-2)
3. Anarchy, Moore, OK (3-2)
4. Iowa Aces, Urbandale, IA (2-2)
5t. Sabotage, Oklahoma City, OK (0-2)
5t. Quiet Storm, Killeen, TX (0-2)
7. Fort Hood Ballers, Killeen, TX (0-2)