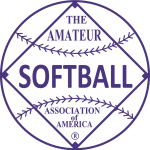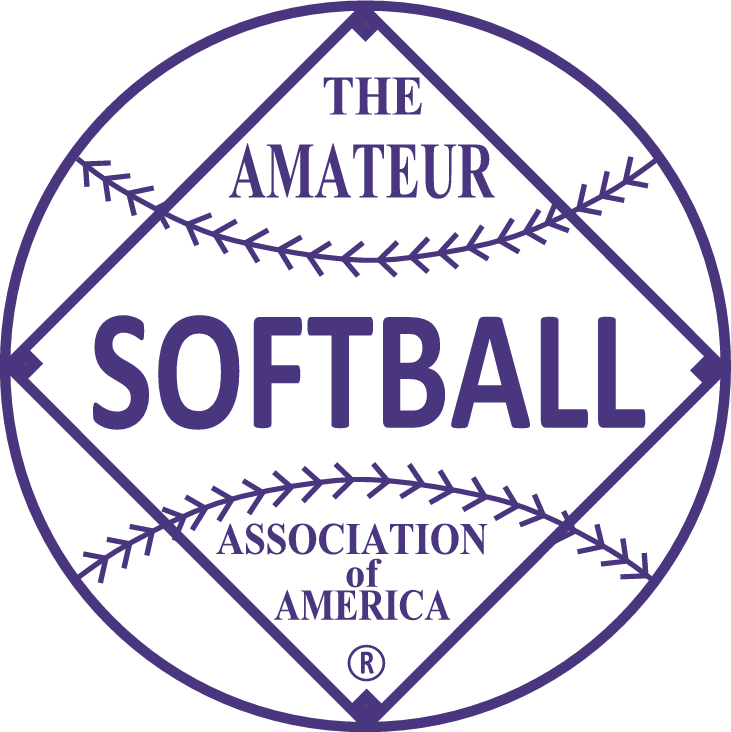 1962 held at Stratford, Connecticut.
---
Champion – Orange Lionettes, Orange, California (41-11)
Runner Up – Whittier Gold Sox, Whittier, California (33-14)
---
Orange Lionettes defeated the Pekin-Lettes 5-0, then lost to the Brakettes 2-1, putting them in the losers bracket. It was there that this team did the improbable, reeling off 7 straight wins to capture the title. They won 1-0, 1-0, 1-0, 4-1, 3-0, and then beat the Whittier Gold Sox 2 straight in the finals 3-2 and 1-0. By winning this championship, the Lionettes won their 6th championship, most amongst women's teams. Ginny Hanselman hurled the 3-2 win in the first final.
Carol Gilmore outdueled MVP Louise Albrecht in a 13 inning 1-0 classic. The championship winning run was scored in the bottom of the 13th as Ricky Caito led off the inning with a triple, the next 2 batters were intentionally walked. Gilmore his a ground ball and the force play at home was good, but the catcher's throw to first to try to double up Gilmore was late and then Johanna Moore, walked intentionally earlier, raced home with the winning run.
Ricki Caito, Orange Lionettes (started off the big 13th inning with a triple, then Johnna Moore and Sally Carman were intentionally walked to load the bases. Carol Gilmore came up and grounded to first, the throw to home was on time to get Caito, but the catcher tried to get Gilmore at first, but overthrew the bag allowing Moore to race home with the championship winning run.
Bertha Ragan-Tickey went 1-0, 16 IP, 27 K.
Ginny Hanselman (3-1, 25 IP, 10 K, 4 ER, including a no hitter and a perfect game).
---
MVP – E. Louise Albrecht, Whittier Gold Sox (5-2, 5 consecutive shutouts, 59 IP, 35 K, lost 3-2 and 1-0 in the 13 inning final)
Outstanding Pitcher – N/A
Batting Leader – Janet Dicks, Reading Crystalettes (6-14, 3 Runs, 1 RBI) – .429
HR Leader – Joan Joyce, Brakettes (6-17, .353, 2 Runs, 3 RBI) – 1
---
1962 FIRST TEAM ALL AMERICANS
P – Joan Joyce, Raybestos Brakettes (3-2, 31 IP, 63 K)
P – E. Louise Albrecht, Whittier Gold Sox
P – Carol Gilmore, Orange Lionettes (5-0, 44 IP, 21 K, 5 Shutouts, WP in final game)
C – Arlene Eischens, Minneapolis Comets
C – Carol Lee, Whittier Gold Sox
1B – Shirley Topley, Orange Lionettes
2B – Carolyn Fitzwater, Erv Lind Florists
3B – Joan Paulson, Minneapolis Comets
SS – Carol Spanks, Orange Lionettes
OF – Janet Dicks, Reading Crystalettes
OF – Darlene May, Whittier Gold Sox
OF – Chris "Pettina" Miner, Erv Lind Florists
OF – Audrey Betz, Reading Crystalettes
UTIL – Sharron Backus, Whittier Gold Sox
1962 SECOND TEAM ALL AMERICANS
P – Pat Whitman, Reading Crystalettes
P – Marion Fox, Filtro Electric Perks
P – Jan Berkland, Minneapolis Comets
C – Rosemary "Micki" Stratton, Raybestos Brakettes
C – Dot Wilkinson, Phoenix Ramblers
1B – Betty Cahill, Filtro Electric Perks
2B – Chris Ambord, Whittier Gold Sox
3B – Kay Williamson, Orange Lionettes
SS – Mildred Dixon, Raybestos Brakettes
OF – Mary Thompson, Raybestos Brakettes
OF – Beverly Ebbecke, Minneapolis Comets
OF – Colleen Riley, Whittier Gold Sox
OF – Joyce Moxley, Filtro Electric Perks
UTIL – Nancy Ito, Orange Lionettes
---
FINAL STANDINGS
1. Orange Lionettes, Orange, CA (8-1) (South Pacific Coast)
2. Whittier Gold Sox, Whittier, CA (5-2) (Defending Champ)
3. Raybestos Brakettes, Stratford, CT (4-2) (Host)
4. Erv Lind Florists, Portland, OR (4-2) (Northwestern)
5t. PBSW Ramblers, Phoenix, AZ (2-2) (Cactus)
5t. Reading Crystalettes, Reading, PA (3-2) (Central Atlantic)
7t. Takashimaya Department Store, Osaka (2-2) (Japan)
7t. Filtro Electric Perks, Toronto, ON (2-2) (East Canada)
9t. Old Dutch Brewerettes, Lorain, OH (1-2) (East Central)
9t. Cochituate Motors, Cochituate, MA (1-2) (New England)
9t. Orlando Rebels, Orlando, FL (1-2) (Southern)
9t. Minneapolis Comets, Minneapolis, MN (2-2) (Northern)
13t. Marauders, Elizabeth, NJ (1-2) (Mid-Atlantic)
13t. Pekin-Lettes, Peoria, IL (1-2) (West Central)
13t. Rebecca Methodist Girls, Memphis, TN (0-2) (Southwestern)
13t. Arnold Taylor Girls, Dallas, TX (0-2) (Texas)
17t. Ohse Meat Company, Topeka, KS (0-2) (Western)
17t. Tennessee Belles, Nashville, TN (0-2) (South Atlantic)
17t. Fresno Rockets, Fresno, CA (0-2) (North Pacific Coast)
NOTES: Rocky Mountain Champ – Utah Shamrocks, Salt Lake City, UT could not attend due to financial reasons. West Canada Champ – Premier Steelers, Edmonton, Alberta did not attend.