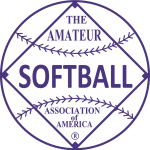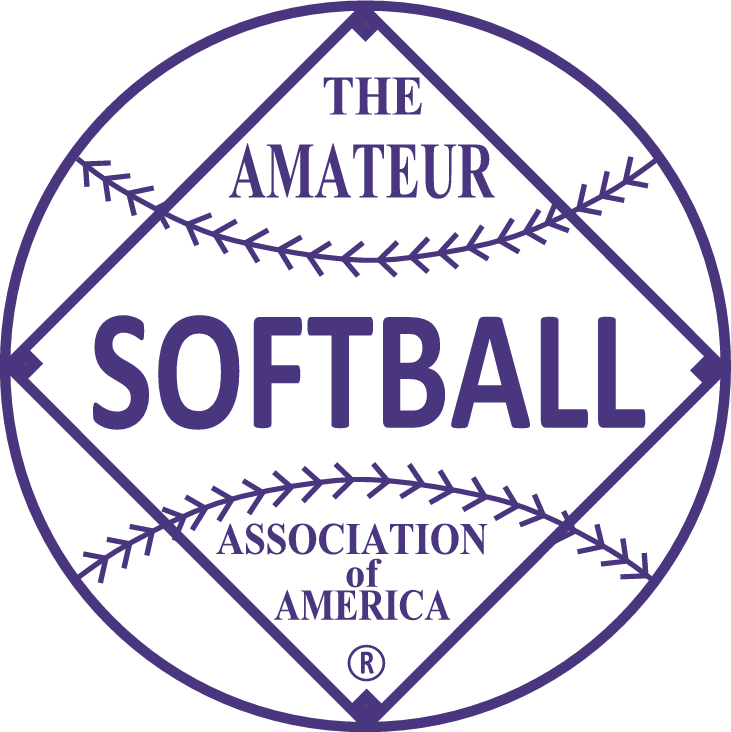 1951 held at Detroit, Michigan.
---
Champion – Dow AC Chemical Company, Midland, Michigan
Runner Up – Clearwater Bombers, Clearwater, Florida
---
John Hunter of the Clearwater Bombers was 5-0, 75 K, 39 IP, 2 shutouts, three 1-hitters, before hurting a nerve in his pitching arm. He struck out 16 in his first game, 4-2 win and then in a 3-1 victory, struck out 19 hurling a 1-hitter. He then threw another 1-hitter, shutting out Toronto and ace pitcher Percy McCrackin 6-0. Hunter struck 17 more. At this point, he had 52 Ks in the first 3 games. Hunter came back and defeated the Grumman Yankees with star hurler Roy Stephenson, 1-0 in 11 innings behind Buster Zeigler's bases loaded walk off single. Once again, he tossed a 1-hitter and struck out 13 batters. In the winner's bracket final, Hunter defeated Dow AC with Clyde Lefty Dexter on the mound, 3-1 with 10 K's. He had hurt his arm against the Long Island Yankees and pitched through it, but after his 5th game, he could not continue any longer.
By the way, Dexter and the Dow AC team had just beat the Grumman Yankees 4-0 in 21 innings. Dexter pitched that whole game and in the top of the 21st inning, Jack Kett singles, Al Linde doubled, Jim Streiter was walked intentionally to get to Clyde Dexter and all he did was hit a grand slam to give Dow the 4-0 win and advancing them to the finals, where Dexter came back only to lose the 3-1 game.
Clyde Dexter of Dow AC went 3-0, 42 IP, 36 K, pitched a 21 inning shutout to beat Grumman's star Roy Stephenson, Dexter hit a grand slam to win the game, moving Dow AC to the Championship.
John Skolnicki of Dow AC  went 2-0, pitched 10-0 and 4-0 shutouts in the final two games, giving up only 5 hits total to win title). He also was 2-2 with a 2B and 2 RBI in the Championship game.
Don McDonald was 1-1 and pitched the other game for Dow, losing 3-1 in the winners bracket final.
Al Linde of Dow AC was 11-28, .393, 1 HR, 7 RBI, 8 Runs 5 2B and 3-4 in Championship, with a HR, 3B, 3 RBI and 2 Runs scored.
Jack Kett of Dow AC was 6-24, .250: 2-4 with a 2B and an RBI in the championship.
Roy Stephenson of Grumman Yankees was 4-2, 66 IP, 52 of those innings came in the last 29 hours of the tournament.
After John Hunter hurt his arm and could no longer pitch, Jess McWhorter took over for the Bombers in the first championship game, only to lose to to Dow AC, as pitcher John Skolnicki hurled a 3-hit shutout, winning the game 4-0 for Dow. Skolnicki also had 2 RBI in that game.
In the Final Championship game, it was not even close as the Midland squad exploded for a 10-0 win. Skolnicki pitched a 2-hit shutout and once again accounted for 2 RBI. The Legendary Al Linde went 3-4 with a double, a home run, 3 RBI and 2 Runs scored in the final.
The Bombers Jerry Curtis and Jess McWhorter could do nothing to stop the Dow bats. Dow finished the tournament with a 6-1 record.
---
MVP – John Hunter, Clearwater Bombers
Batting Leader – John Zula, Calumet City Chiefs (8-15, 2 RBI, 3 Runs) – .535
Home Run Leader – Bobby Forbes, Clearwater Bombers (6-21, .285, 4 RBI, 5 Runs) – 2
Home Run Leader – Benefield, Denver Murphy Chevrolet (4-16, .266, 7 RBI, 4 Runs) – 2
Home Run Leader – Seidel, Calumet City Chiefs (4-19, .210, 5 RBI, 4 Runs) – 2
---
1951 ALL AMERICANS
P – John Hunter, Clearwater Bombers
P – Roy Stephenson, Grumman Aircraft
P – Clyde Dexter, Dow Chemical
C – Ken Overcash, Clearwater Bombers
1B – John Zula, Chiefs
2B – James Hooker, Buck Miller's All-Stars
3B – G "Dutch" Hanel, Murphy-Mahoney
SS – Pat Campagna, Grumman Aircraft
OF – Al Linde, Dow Chemical
OF – Bobby Forbes, Clearwater Bombers
OF – Carroll Lee, Babbitt Realty
UTIL – Robert Crouch, Clearwater Bombers
---
FINAL STANDINGS
1. Dow Chemical AC, Midland, MI (6-1) (East Central)
2. Clearwater Bombers, Clearwater, FL (5-2) (Defending Champ)
3. Grumman Aircraft Yankees, Bethpage, NY (4-2) (Mid-Atlantic)
4. Buck Miller's All Stars, Memphis, TN (4-2) (Southwestern)*
5t. Chiefs, Calumet City, IL (3-2) (West Central)
5t. Murphy Chevrolet, Denver, CO (3-2) (Rocky Mountain)
7t. Levi Auto, Toronto, ON (2-2) (Canada)
7t. Star-Kist Tunas, San Pedro, CA (2-2) (South Pacific Coast)
9t. Trenton Democrats, Baltimore, MD (2-2) (Central Atlantic)
9t. Babbitt Realty, Houston, TX (2-2) (Texas)
9t. Western Gravel, San Jose, CA (1-2) (North Pacific Coast)
9t. Union Wire Rope, Kansas City, MO (1-2) (Western)*
13t. Peerless Woolen, Rossville, GA (0-2) (Southern)
13t. Briggs Beautyware, Detroit, MI (0-2) (Host)
13t. Casino Espanol, Havana, Cuba (0-2) (Cuba)
13t. Cochituate Motors, Cochituate, MA (0-2) (North Atlantic)
17t. Copping Big Bricks, Eugene, OR (0-2) (Northwestern)
17t. Hickham Field Flyers, Honolulu, HI (0-2) (F) (US Air Force)
* won a game by forfeit
---
NOTE: Northern Champ – 20th Century Signs, Bismarck, ND (Northern) did not attend.