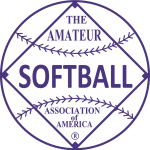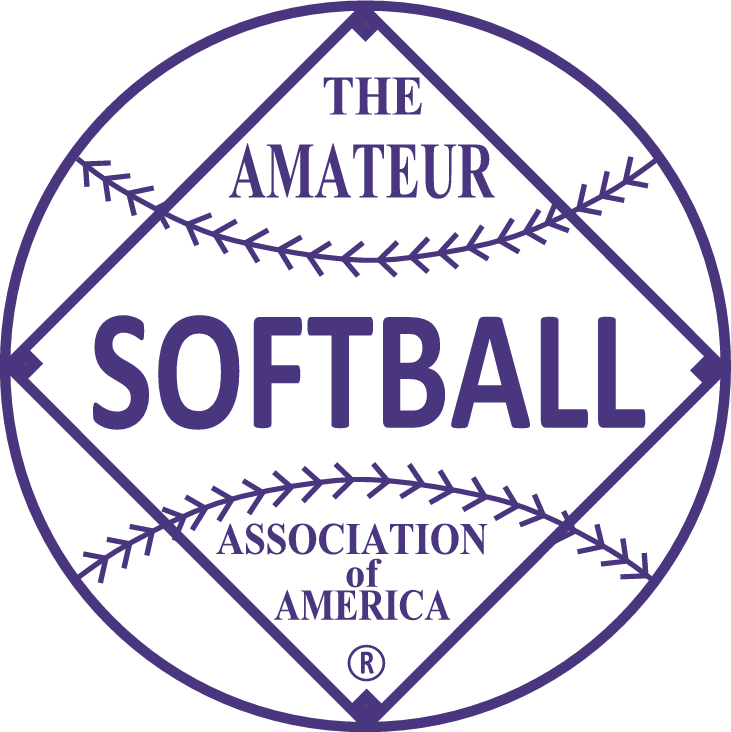 1947 held at Cleveland, Ohio.
---
Champion – Jax Maids, New Orleans, Louisiana
Runner Up – Arizona Ramblers, Phoenix, Arizona
---
From 1945 through 1947, The New Orleans Jax record was 143-20. 11 of the losses came against men's teams.
The ASA Executive Board was polled to take away the Jax Maids title away from them after the team announced its intentions to turn professional before the tournament started. The committee voted 6-4 to forfeit the Jax title and give it to the runner up, Arizona Ramblers. Eventually this was overturned as there was no proof that any Jax player signed a contract or played a professional. They simply said they were going to turn professional. They have won the title 5 of the last 6 years. This action led the Jax Maids to leave ASA and play in the rival NSC.
In October, the Jax Maids traveled to Phoenix to challenge the A-1 Queens, NSC Womens Champs in a 10 game series. The Queens defeated the Jax squad 6 games to 3.
Both Olympia and Freda Savona had 3 hits to lead the Jax. Lottie Jackson had 2 hits and Evelyn Stech's 2-run single was the go ahead hit in the 5th inning. Lottie Jackson was 2-0 for the Jax Maids.
Amy Peralta May, Arizona Ramblers (4-2, with 2 shutouts, beaten 6-4 in final by Nina Korgan) – Peralta and Dot Wilkinson each had two hits for the Ramblers. Margie Law was 1-0 pitching the other game for the Ramblers.
Ruth Elston, Toronto Peoples Credit Jewelers (3-2, including a 1-0 perfect game)
A Special note on Nina Korgan as she had one of the more incredible streaks in ASA pitching history. From 1941 through and including this 1947 National, her team won the championship 6 of the 7 years. She pitched and won every final championship game victory and in that span racked up a record of 21-0 with 18 Shutouts, 5 No-Hitters, of which one was a perfect game. She had two shutout streaks of 7 from 1941-42 and then 8 from 1945 through 1947. She twirled 168 innings in that span, striking out 254 batters and surrendering only 6 runs on 35 hits. Teammate Lottie Jackson was the other Jax pitcher and all she has done in the same span is go 8-2 with 6 shutouts, including a 2 no hitters. The only two games she lost were in relief and both by 1-0 scores. Both hurlers always played as they were both great hitters as well.
Nina Korgan, Jax Maids, 9-0 since 1945 Nationals, pitched 8 straight shutouts before winning 6-4 final. As a team, they have not lost since the Fall of 1945. They have won 92 straight games since the 1945, finishing up on a winning streak, In 1946, they went 56-0 and then won in the beginning of this season until the streak reached 92 games, before losing . It had become very hard to find opposition beside men's teams, that the team has played a series of intra squad games over the last three years.
---
Unofficial MVP – Nina Korgan, Jax Maids (3-0, pitched 2 shutouts, then won final game 6-4 with 8 K).
---
FINAL STANDINGS
1. Jax Brewery Maids, New Orleans, LA (5-0) (Defending Champ)
2. Arizona Ramblers, Phoenix, AZ (5-2) (South Pacific Coast)
3. J&K Shoes, Columbus, OH (2-2) (East Central)
4. Peoples Credit, Toronto, ON (3-2) (Canada)
5t. Teagues Used Cars, Fort Worth, TX (3-2) * (Southwestern)
5t. Fresno Rockets, Fresno, CA (3-2) (North Pacific Coast)
7t. Caterpillar Dieselettes, Peoria, IL (1-2) (West Central)
7t. Garvin's Grill, Washington DC (1-2) (Central Atlantic)
9t. Cardinalettes, Perth Amboy, NJ (0-2) (Mid-Atlantc)
9t. Walker Realty, Des Moines, IA (1-2) (Western)
9t. Raglan Ramblers, Nashville, TN (0-2) (Southern)
9t. Cleveland Rangers, Cleveland, OH (0-2) (Host)
DQ. Stamford Nutmegs, Stamford, CT (0-2) # (North Atlantic) – disqualified after the first game
NA. Erv Lind Florists, Portland, OR (Northwestern)
NOTES: Erv Lind Florist, Portland, OR (withdrew – could not attend due to girls going back to school). Northern Region did not send a team or did not hold a tournament.