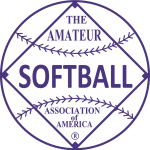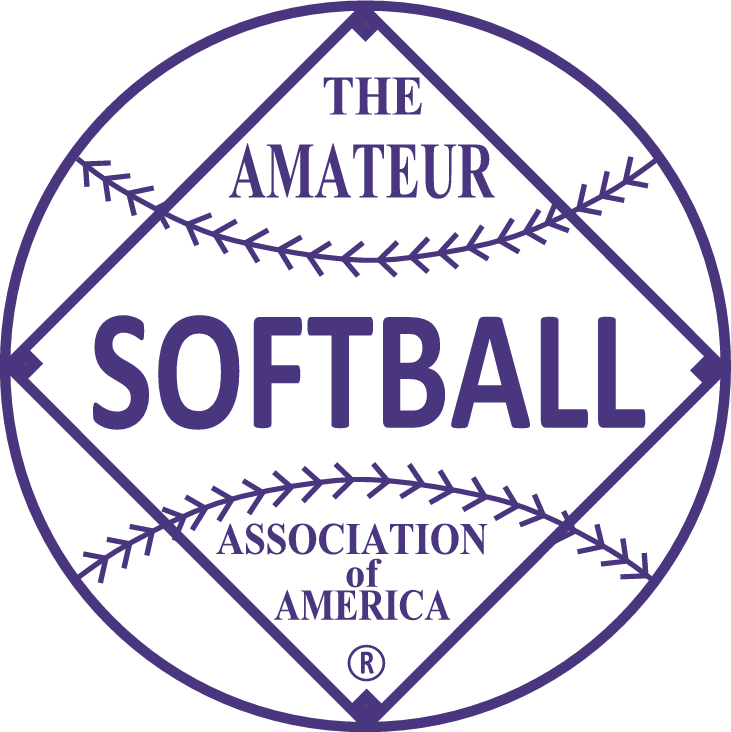 1941 held at Detroit, Michigan.
---
Champion – Bendix Brakes, South Bend, Indiana (61-22)
Runner Up – Romanco's, Roanoke Rapids, North Carolina
---
Stan Corgan came in the last inning to get the final 3 outs to preserve the championship victory. Big Ike Bierwagen also pitched 9-inning no-hitter and teamed with Len Murray to win a tough 12 inning game over Pontiac, Michigan. Stan Corgan came in and pitched the last inning of the championship game to preserve the shutout).
Vince Piotrowski was 2-3 in the final with a double, home run and 4 RBIs. Big Stan Corgan was also 3-0 for Bendix. In the semi-finals, Ed Kizelevich of Phelps Dodge of Elizabeth, NJ twirled a no hitter against the Romancos … but lost the game 1-0. The other semi final saw Bendix Brakes beat Briggs (Ed Figelski took the loss and finished the tournament with a 3-1 record) of Detroit 7-2 behind Stan Corgan's pitching and Vince Piotrowski's 3 hits. Piotrowski had 5 hits and 4 RBIs in the final 2 games.
Russ DuBarry, Romanco's went 5-1, 4 shutouts, pitched 61 consecutive innings. He won 5 straight games, giving up just 1 run and hurling 4 shutouts until the finals. Bendix jumped all over DuBarry and in the 4th, Howard Sama came in relief and the powerful Bendix bats kept hitting, as they had 14 hits and 9 runs total in the game.
Bendix ended the season with 38 straight wins. The continued the streak in 1942, getting up to a record of 46 straight wins.
Romanco is short for Rosemary Mfg Company.
---
MVP – Ike "Bonecrusher" Bierwagen, Bendix (3-0 record; he hurled the final championship game and went 6 innings giving up no runs and 4 hits with 8 Ks. He also had a double)
Outstanding Pitcher – Russ DuBarry, Romanco's (5-1, 4 shutouts, pitched 61 consecutive innings)
HR Leader – N/A
---
FINAL STANDINGS
1. Bendix Brakes, South Bend, IN (6-0) (Indiana)
2. Romanco's, Roanoke Rapids, NC (5-1) (North Carolina)
3. Briggs Beautyware, Detroit, MI (4-1) (Detroit)
4. Phelps Dodge, Elizabeth, NJ (3-1) (New Jersey)
5. Pontiac Big Six, Pontiac, MI (3-1) (Michigan)
6. Goetz Brewers, St. Joseph, MO (3-1) (Missouri)*
7. Daws Drugs, Rochester, NY (3-1) (Rochester)
8. O.S. Stapleys, Phoenix, AZ (3-1) (Arizona)
9. Kozey Alley AA, Cleveland, OH (2-1) (Cleveland)*
10. Caterpillar Diesels, Peoria, IL (2-1) (Illinois)
11. Metz Brewing Company, Omaha, NE (2-1) (Nebraska)
12. Brooks Sports Shop, Denver, CO (2-1) (Denver)
13. Dates Laundry, Buffalo, NY (2-1) (Buffalo)
14. Voight's Sikorsky, Stratford, CT (2-1) (Connecticut)*
15. Deep Rock Oilers, Tulsa, OK (2-1) (Oklahoma)
16. Senate Beer Team, Washington DC (2-1) (Washington DC)
17. Tip Top Tailors, Toronto, ON (1-1) (Canada-Toronto)
18. Victory Club, Pittsburgh, PA (1-1) (Pittsburgh)
19. Western Printers, Racine, WI (0-1) (Wisconsin)
20. Kodak Park, Rochester, NY (1-1) (Defending Champ)
21. Stockman's, Great Falls, MT (0-1) (Montana)
22. Berger Merchants, Kansas City, KS (1-1) (Kansas)*
23. Voit Sports Equip, Los Angeles, CA (1-1) (Los Angeles)
24. Mountain Fuel, Salt Lake City, UT (1-1) (Utah)
25. International Nickel, Huntington, WV (1-1) (West Virginia)
26. Modern Sponging, Philadelphia, PA (1-1) (Philadelphia)
27. Lindy's, Cranston, RI (1-1) (Rhode Island)
28. Merrill-Usher, Worcester, MA (1-1) (Massachusetts)
29. Worthen Bankers, Little Rock, AR (0-1) (Arkansas)
30. Katsons's, Albuquerque, NM (1-1) (New Mexico)
31. Montford Merchants, Spartanburg, SC (1-1) (South Carolina)
32. Buckeye Pulps, Memphis, TN (1-1) (Tennessee)
33. Coca Cola, Cincinnati, OH (0-1) (Cincinnati)
34. Iowa Packing, Des Moines, IA (0-1) (Iowa)
35. Greenbaum Tannery, Milwaukee, WI (0-1) (Milwaukee)
36. Chicago Match, Corp., Chicago, IL (0-1) (Chicago)
37. Paige Dairy, Toledo, OH (0-1) (Ohio)
38. Golden West Flour, Longmont, CO (0-1) (Colorado)
39. Thompson's Terriers, Cheyenne, WY (0-1) (Wyoming)
40. Peerless Pumps, Fresno, CA (0-1) (California)
41. White Elephants, Vancouver, WA (0-1) (Washington)
42. Belridge Oil, San Joaquin, CA (0-1) (San Francisco)
43. Don 'Q' Rums, Ponce, Puerto Rico (0-1) (Puerto Rico)
44. Koonz Creamery, Baltimore, MD (0-1) (Maryland)
45. DuPont's, Richmond, VA (0-1) (Virginia)
46. Shankweilers AC, Allentown, PA (0-1) (Pennsylvania)
47. Dispatchers Club, Boston, MA (0-1) (Boston)
48. Strong Hardware, Burlington, VT (0-1) (Vermont)
49. Grumman Yankees, Bethpage, NY (0-1) (New York)
50. Rieck & Fleece, St. Petersburg, FL (0-1) (Florida)
51. City Service, Shreveport, LA (0-1) (Louisiana)
52. National Gypsum Gold Bond, Mobile, AL (0-1) (Alabama)
53. Ken-Macs, Louisville, KY (0-1) (Kentucky)
54. Litoloff Insurance, New Orleans, LA (0-1) (New Orleans)
55. Texas Unemployment Comp. Co., Austin, TX (0-1) (Texas)
56. Eastern Air Lines, Atlanta, GA (0-1) (Georgia)
57. St. Paul Park, St. Paul, MN (0-1) (Minnesota) did not show up
58. Fargo Merchants, Fargo, ND (0-1) (North Dakota) did not show up
59. Terratine, Bangor, ME (0-1) (Maine) did not show up
60. Ted's Corner, Sioux Falls, SD (0-1) (South Dakota) did not show up
* won a game by forfeit