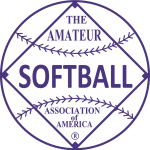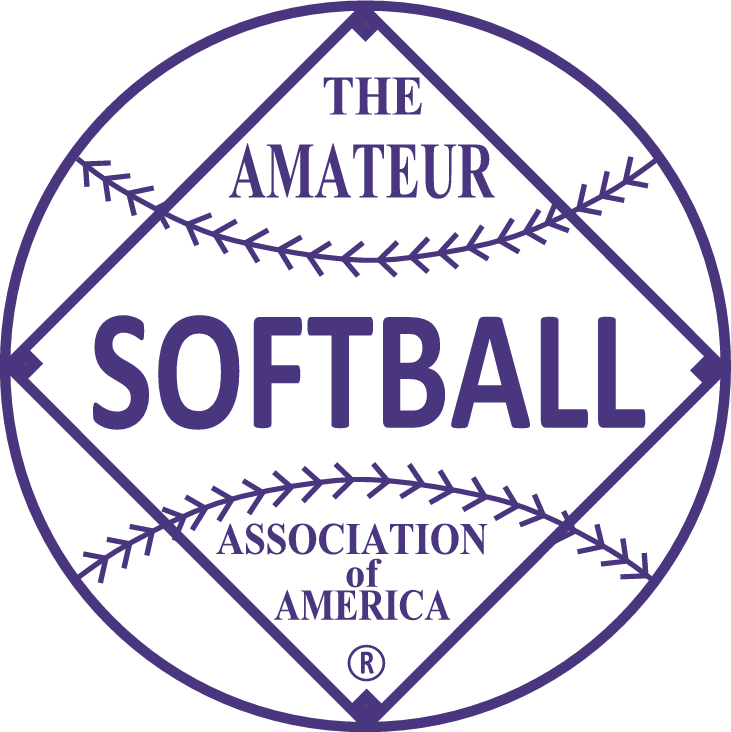 1939 held at Chicago, Illinois.
---
Champion – JJ Krieg's Haberdashers, Alameda, California
Runner Up – Kentucky Dairy Maids, Louisville, Kentucky
---
JJ Kriegs went undefeated for the second straight year winning all five games by the scores of 5-2, 14-0, 6-5, 1-0, 1-0. They outscored their opponents 27-7. Bessie Johnson has led Kriegs to a 10-0 record in the past 2 National Championships with 5 shutouts, including both finals. They have been reported to have won 102 games in a row during the past two seasons. Johnson pitched every game for the California girls in both Nationals. According to a newspaper account, these Krieg's Girls achieved all tournament acclaim: (P) Bessie Johnson, (C) Ruby Johnson (1B) Maxine Grolls and (3B)- Bernice Amarel,.
Irma Dutra went 2-3 for JJ Krieg's and had the winning hit that scored Bertha Levi with the game's only run. In the semi-finals, JJ Kriegs beat Pony Express Girls from St. Joseph, MO 1-0 in 12 innings. Catcher Ruby Johnson doubled and scored the winning run on a single by Wilda Mae Turner. The Pony Girls pitcher, Nina Korgan (who went 3-1 in the tournament), surrendered six hits and struck out 18 in 12 innings. In the other semi-final, 14 year old Virginia Fraburt defeated Arizona Ramblers and star pitcher Louise Curtis Miller 2-1. Fraburt pitched in the championship game also and although only giving up three hits, lost 1-0.
Little known Amelina (Amy) Peralta played in her first national for the Arizona Ramblers and won the only game she pitched, but was the leading hitter for her team. Louise Miller was 2-1 for the Ramblers as they finished third for the third straight year.
The Alameda Girls have not lost a game since May of 1937.
---
Unofficial MVP – Bessie Johnson, J.J. Krieg's (5-0, pitched 1-0 no-hitter in championship walking 2 and striking out 4, had 3 shutouts during the tournament. She also went 1-3 in the championship game.)
HR Leader – N/A
---
FINAL STANDINGS
1. JJ Krieg's Haberdashers, Alameda, CA (5-0) (Defending Champ)
2. Kentucky Dairy Maids, Louisville, KY (4-1) (Kentucky)
3t. Arizona Ramblers, Phoenix, AZ (3-1) (Arizona)
3t. Thames Pony Express, St. Joseph, MO (3-1) (Missouri)
5t. Jax Maids, New Orleans, LA (2-1) (Louisiana)
5t. Chicago Down Drafts, Chicago, IL (2-1) * (Chicago)
5t. Lavin's Loans, Cincinnati, OH (2-1) (Cincinnati)
5t. Erin Brews, Cleveland, OH (2-1) (Cleveland)
9t. Higgins Midgets, Tulsa, OK (2-1) (Oklahoma)
9t. Hylex Cleaning Compounds, St. Paul, MN (1-1) (Minnesota)
9t. Russell Sports Shop, Omaha, NE (1-1) (Nebraska)
9t. Dr. Pepper Bottlers, Little Rock, AR (0-1) (Arkansas)
9t. D-X Oilers, Topeka, KS (1-1) (Kansas)
9t. American Insurance, Galveston, TX (1-1) (Texas)
9t. Dailey Clothes, Memphis, TN (1-1) (Tennessee)
9t. Woco Peps, Birmingham, AL (0-1) (Alabama)
17t. Cumiskey's Coeds, Watertown, WI (1-1) (Wisconsin)
17t. Elkhart Athletics, Elkhart, IN (1-1) * (Indiana)
17t. Kaufman Maids, Reading, PA (0-1) (Pennsylvania)
17t. Farrow Chicks, Peoria, IL (0-1) (Illinois)
17t. Athens Maids, Corning, NY (0-1) (New York)
17t. Ringside Club, Milwaukee, WI (0-1) (Milwaukee)
17t. Kuna Girls, Pocatello, ID (0-1) (Idaho)
17t. Greenwood Electric, Des Moines, IA (0-1) (Iowa)
17t. Pilot Mills, Raleigh, NC (0-1) (North Carolina)
17t. Van Der Voort Hardware, Lansing, MI (0-1) (Michigan)
17t. Moyer Womenstripe Pants, Youngstown, OH (0-1) (Ohio)
17t. Keller Ice Cream, Detroit, MI (0-1) (Detroit)
17t. Dr. Pepper Girls, Miami Beach, FL (0-1) (Florida)
17t. Bison Lassies, Buffalo, NY (0-1) (Buffalo)
17t. Sholls Cafeteria, Washington, DC (0-1) (Washington DC)
17t. Stamford Nutmegs, Stamford, CT (0-1) (F) (Connecticut)
33. Southern Weavers, Greenville, SC (0-1) (F) (South Carolina)
NOTES: * indicates the team won a game by forfeit. The tournament was single elimination format. Brown Derby Aces, Minot, ND (North Dakota) – did not show