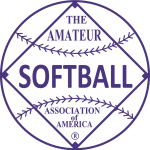 2019 held at Waxahachie, Texas.
---
Champion: Lady SNI, Altamonte Springs, Florida
Runner Up: Low Bobs/Shirts & Logos, Harrodsburg, Kentucky
---
Lady SNI claimed the Women's Open Slow Pitch National Championship trophy with a 5-1 overall record, scoring a total of 73 runs in their six games of the tournament.
In the Championship contest, scoring came early and often for Low Bobs, with four runs being plated in the top of the first inning. Lady SNI was quick to respond, scoring three runs of their own in the bottom half of the inning and cutting the Low Bobs lead to one. Four more runs were added to the board for Low Bobs, extending their lead now 8-4 in the bottom of the fourth inning. After four quiet innings from Lady SNI, a three-run seventh inning threatened the Low Bobs lead but it was not enough to earn the victory as Low Bobs took the 8-7 win, forcing the if-necessary game for a winner-take-all contest.
The Low Bobs/Shirts & Logos offense struck first in the final game of the tournament, taking an early 2-0 lead at the end of the first inning. They plated another three runs in the top of the second after a lead off double by Alysia Hively and a triple from Holly Luciano to extend their lead, 5-0.
Lady SNI answered back in the bottom of the second, stringing together four singles and cutting the Low Bobs lead down to 5-3. Always quick to respond, however, a leadoff triple by Christina Ciolek and a sacrifice fly from Sarah Carlson scored another Low Bobs run, extending their lead to 6-3 after the top of third frame.
The Lady SNI offense exploded in the bottom of the third inning, plating four runs off of five singles. A 1-2-3 inning from Low Bobs in the top of the fourth sent Lady SNI back to the plate to score four more runs, extending their lead, 11-6, after four innings of play.
After another quiet inning from Low Bobs in the top of the fifth, Lady SNI gapped four singles in the bottom of the frame, adding one run to their lead. Luciano broke the offensive silence for Low Bobs in the top of the sixth with a sacrifice fly, scoring Erin Bradley who singled earlier in the inning, making the score 12-7.
A scoreless bottom of the sixth from Lady SNI brought Low Bobs to the plate for their final chance at the trophy, but a superior defensive inning from Lady SNI secured their 12-7 victory.
Megan Miller led the Lady SNI offense, going a perfect 2-for-2 at the plate and scoring three RBI.
---
MVP

– Steph Hartness, Lady SNI (15-21, .714, 12 RBI, 11 Runs)

Batting Leader – Katie Burdeaux, SIS/OA/Red (15-19, 8 RBI, 8 Runs) – .789

HR Leaders – Terri Ross, Low Bobs/Shirts & Logos (12-22, .545, 10 RBI, 11 Runs) – 2

HR Leaders – Christan Dowling, Smash it Sports/Derby Girls (9-13, .692, 8 RBI, 5 Runs, 1 BB) – 2

HR Leaders – Valisha Fincher, Backman/Team 24/Miken/Worth (10-22, .455, 8 RBI, 6 Runs) – 2
---
2019 FIRST TEAM ALL AMERICANS
P – Robin Stebbins, Lady SNI (6-15, .400, 2 RBI, 5-1 Pitching)
P – Annie Rardin, Low Bobs/Shirts & Logos (13-23, .565, 9 RBI, 7 Runs)
IF – Sarah Carlson, Low Bobs/Shirts & Logos (13-23, .565, 7 RBI, 2 Runs)
IF – Kelly Park, SIS/OA/Red (15-20, .750, 7 RBI, 11 Runs)
IF – Dani Wayt, Lady SNI (15-25, .600, 4 RBI, 8 Runs)
IF – Katie Mandigo, Lady SNI (9-17, .529, 2 RBI, 10 Runs)
IF – Terri Ross, Low Bobs/Shirts & Logos (12-22, 2 HR, 545, 10 RBI, 11 Runs)
OF – Steph Hartness, Lady SNI (15-21, .714, 12 RBI, 11 Runs)
OF – Kara Hatmaker, Lady SNI (15-25, .600, 7 RBI, 12 Runs)
OF – Tyquilla Abdoo, Backman/Team 24/Miken/Worth (10-19, .526, 7 RBI, 2 Runs)
UTIL – Alysia Hively, Low Bobs/Shirts & Logos (15-24, .625, 5 RBI, 3 Runs)
UTIL – Katie Burdeaux, SIS/OA/Red (15-19, .789, 8 RBI, 8 Runs)
UTIL – Paige Shields, SIS/OA/Red (14-18, .778, 16 RBI, 9 Runs)
UTIL – Ashley Mack, Backman/Team 24/Miken/Worth (11-21, .524, 5 RBI, 10 Runs)
UTIL – Laurel Pillifant, Backman/Team 24/Miken/Worth (8-11, .727, 3 RBI, 3 Runs)
---
OTHERS
Jessica Moudy, Traders Reloaded (10-13, .769, 4 RBI, 2 Runs)
Brittany Martin, On Point (10-14, .714, 7 RBI, 4 Runs)
Danielle Nadeau, SIS/FAI/Miken (11-16, .688, 4 RBI, 6 Runs)
Lauren Grun, SIS/OA/Red (10-15, .667, 3 RBI, 6 Runs)
Megan Higginbotham, Xtreme/Athlon (11-17, .647, 1 HR, 5 RBI, 12 Runs)
Stefanie Call, SIS/OA/Red (12-19, .632, 18 RBI, 10 Runs)
Kristina Sheriff, SIS/OA/Red (11-18, .611, 8 RBI, 12 Runs)
Tara Salcedo, SIS/Derby Girls/Easton (7-13, .538, 3 RBI, 4 Runs)
---
FINAL STANDINGS
1. Lady SNI, Altmonte Springs, FL (5-1)
2. Low Bobs/Shirts & Logos, Harrodsburg, KY (5-2)
3. Backmanteam 24/Miken/Worth, Apollo Beach, FL (4-2)
4. SIS/OA/Red, Converse, TX (3-2)
5t. Traders Reloaded, Collierville, TN (2-2)
5t. Smash It Sports/Derby Girls/Easton, Kent, WA (2-2)
7t. Twisted Sistahs, Leominster, MA (2-2)
7t. On Point, Grimes, IA (2-2)
9t. SIS/FAI/Miken, Harmony, FL (1-2)
9t. Us Womens Armed Forces, Washington DC, MD (1-2)
9t. SIS/OA/Yellow, Manassas, VA (1-2)
9t. Xtreme/Athion, Lino Lakes, MN (1-2)
13t. Lady Mojo/F.A.I./Snc Sports, Louisa, VA (0-2)
13t. SIS/OA/Purple, Kent, WA (0-2)
13t. SIS/OA/Blue, Cicero, NY (0-2)