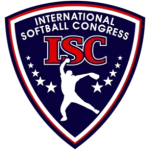 1951 held at Phoenix, Arizona.
---
Champion – A-1 Queens, Phoenix, Arizona
Runner Up – Phoenix Lettuce Gems, Phoenix, Arizona
---
The A-1 Queens waited a full year for the chance to win back the NSC title from the Gems. They defeated the powerful Erv Lind Florists team from Portland 3-0 in the winners bracket final.
The Gems then eliminated the Florists and star pitcher Doris Barrett 3-2 in a 15-inning classic as Marge Lang won her third straight game in the losers bracket. She had just posted back to back 1-0 wins over Atlanta and Oklahoma City. But, in the finale, it was all the A-1 Queens as Charlotte Armstrong twirled a 1-hit shutout to earn a 3-0 victory in the championship.
MVP and Leading Hitter, Dodie Nelson had two hits in the final game, scored 2 runs and drove in a run.  She finished up 9-19 for a .473 batting average.
Betty Luna won the Miss Softball Award as she was either getting a base hit, making a play in the field or finishing up a game in relief to give Charlotte Armstrong a rest.
Armstrong won the Outstanding Pitcher award as she was 5-0.
After the tournament was over, the Queens played an exhibition game against an all-star team from the Oklahoma City and Portland players and won that game 2-1.
Charlotte Armstrong went all the way for the Queens who won in the bottom of the 7th innings on Lois William's triple, Betty Luna's double and Ethel Fuller's game winning hit.
Alma Wilson pitched scoreless ball for 6 innings for the All Stars, only to see Doris Barrett come in relief in the seventh inning and lose the game.
---
MVP Award – Dodie Nelson, A-1 Queens (9-19, .473, played a tremendous outfield)
Outstanding Pitcher – Charlotte Armstrong, A-1 Queens (5-0, Hurled 10 inning 1-hit shutout in the final)
Leading Hitter – Dodie Nelson, A-1 Queens (9-19) – .473
Miss Softball Award – Betty Luna, A-1 Queens (Outfielder/Pitcher, did everything, hit, play the field or finish a game in relief)
---
1951 NSC ALL WORLD TEAM
P – Charlotte Armstrong, Phoenix A-1 Queens (5-0)
P – Doris Barrett, Erv Lind Florist (2-2)
P – Alma Wilson, Downtown Chevy Sooner Queens (3-2)
C – Jo Martin, Downtown Chevy Sooner Queens
C – Lois Williams, Phoenix A-1 Queens
1B – Flossie Ballard, Phoenix A-1 Queens
2B- Irene Mass, Erv Lind Florist
3B – Betty Luna, Phoenix A-1 Queens
SS – Dorothy "Snookie" Doyle, Phoenix A-1 Queens
OF – Marie Burris, Phoenix A-1 Queens
OF – Dodie Nelson, Phoenix A-1 Queens
OF – Eva Jo Sheever, Downtown Chevy Sooner Queens
UTIL – Alice Jorgensen, Seattle Epicures
UTIL – Robbie Mulkey, Erv Lind Florist
---
FINAL STANDINGS
1. A-1 Queens, Phoenix, AZ (5-0)
2. Phoenix Lettuce Gems, Phoenix, AZ (5-2)
3. Erv Lind Florists, Portland, OR (2-2)
4. Downtown Chevy Sooner Queens, Oklahoma City, OK (3-2)
5t. Lorelei Ladies, Atlanta, GA (3-2)
5t. Martin Maids, West Allis, WI (2-2)
7t. Eagle Markets, Quint-Cities, IA (1-2)
7t. Epicures, Seattle, WA (1-2)
9t. Imperialettes, El Centro, CA (0-2)
9t. Webster Dairy Girls, Glendale, AZ (0-2)
9t. Cincinnati Comettes, Cincinnati, OH (0-2)
9t. Shamrocks, Salt Lake City, UT (0-2)