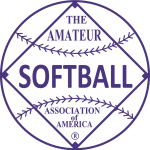 2013 held at Freedom Ridge in Ridgeland, Mississippi.
---
Champion: Low Bob's/Kinder/ Louisville Slugger, Harrodsburg, Kentucky
Runner Up: All Armed Forces, Washington, D.C.
---
Low Bobs came through the losers bracket and defeated Armed Forces two straight games, 10-4 and then 7-4 in the final game. Terri Ellingsworth was 3 for 3 with 3 runs scored in that last game. Jessi Griffin added 2 hits with 3 RBI. For the tournament, Griffin was 8-13 (.615) with 8 RBI, Annie Rardin of the legendary ASA Rardin Family, was 10-18 with 3 RBI, and 7 Runs scored.
---
MVP – Terri Ellingsworth, Low Bob's (13-18, .722, 5 Triples, 8 RBI, 9 Runs)
Batting Leader – Terri Ellingsworth, Low Bob's (13-18) – .722
Home Run Leader – Miranda Campbell, Armed Forces (4-12, .333, 4 RBI, 2 Runs) – 1
---
2013 FIRST TEAM ALL AMERICANS
P – Terri Andreoni, All Armed Forces (4-12, .333, 4 RBI, 2 Runs)
IF – Kristina Dempsey, All Armed Forces (6-12, .500, 5 RBI, 3 Runs)
IF – Shasta Rodriguez, All Armed Forces (5-8, .625, 2 Runs)
IF – Miranda Campbell, All Armed Forces (4-12, .333, 1 RBI, 3 Runs)
IF – Andrea Costa, Low Bobs/Kinder/Louisville Slugger (6-18, .333, 4 RBI, 1 Run)
IF – Abby Huntrods, Power Full Nutrition Renegadez (8-11, .727, 1 RBI)
OF – Leina Braxton, All Armed Forces (5-11, .455, 2 RBI, 1 Run)
OF – Annie Rardin, Low Bobs/Kinder/Louisville Slugger (10-18, .556, 3 RBI, 7 Runs)
OF – Jessie Griffin, Low Bobs/Kinder/Louisville Slugger (8-13, .615, 8 RBI, 3 Runs, 4 BBs)
OF – Melissa McAninch, Power Full Nutrition Renegadez (3-10, 300, 2 Runs)
UT – Rhonda Meier, Power Full Nutrition Renegadez (6-9, .667, 1 RBI)
UT – Amy Scheweinfus, Low Bobs/Kinder/Louisville Slugger (7-18, .389, 4 RBI, 2 Runs)
UT – Mindy Hardison, Low Bobs/Kinder/Louisville Slugger (3-14, .214, 4 Runs)
UT – Terri Ellingsworth, Low Bobs/Kinder/Louisville Slugger (13-18, .722, 8 RBI, 9 Runs)
UT – Karrie Warren, All Armed Forces (5-13, .385, 3 Runs)
---
FINAL STANDINGS
1. Low Bobs/Kinder/Louisville Slugger, Harrodsburg, KY (4-1)
2. Team USA/Armed Forces, Washington, DC (2-2)
3. Power Full Nutrition Renegadez, Nevada, IA (1-2)
4. Maguire & Son Auto Brokers, Virginia Beach, VA (0-2)