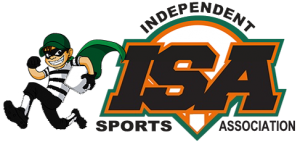 1985 held at Wilmington, North Carolina.
---
Champion – Howard's/Western Steer, Denver, North Carolina
Runner Up – Elite Coatings, Gordon, Georgia
---
Elite defeated Steele's 26-25 in the opening game and then lost to Howard's in the winners bracket final on the 3-team World Series. Elite then beat Steeles 31-21 in the losers bracket final to earn the right to play Howards for the Championship. Elite captured the first final 34-21, only to see Howard's come back behind the performance of MVP Don Arndt to win the final championship game 26-15. Elite was the Nations top ranked team entered the tournament with a 96-5 record, including 9 wins in its 11 meetings with Howard's. Elite now stood at 99-7. Arndt was 9-11 with 8 HR. HR Leader Bruce Meade hit 4 HR each in the losers bracket final and the Championship game to finish with 12 to lead the tournament.
---
MVP – Don Arndt, Howard's/Western Steer (hit 4 HR in the winners bracket final).- 9-11, .818, 8 HR
Co-Defensive MVP – Stan Harvey, Howard's/Western Steer
Co-Defensive MVP – Cliff Carpenter, Steele's
HR Leader – Bruce Meade, Elite Coatings – 12
Batting Leader – Bruce Meade, Elite – .783
---
ISA ALL WORLD TEAM
Don Arndt, Howard's/Western Steer (9-11, .818. 8 HR)
Bill Blake, Howard's/Western Steer (10-13, .769)
Mark Hierlmeier, Howard's/Western Steer (10-14, .714)
Richard Wilborn, Howard's/Western Steer
Curtis Williams, Howard's/Western Steer
Clyde Guy, Howard's/Western Steer
Stan Harvey, Howard's/Western Steer
Rick Wheeler, Elite Coatings
Bill Gatti, Elite Coatings
Bruce Meade, Elite Coatings (.783, 12 HRs)
Doug Brown, Elite Coatings
Bill Pollack, Elite Coatings
Charles Wright, Elite Coatings
Mike Macenko, Steele's Sports
Ernie Montgomery, Steele's Sports
Cliff Carpenter, Steele's Sports
---
FINAL STANDINGS
1. Howard's/Western Steer, Denver, NC (2-1)
2. Elite Coatings, Gordon, GA (3-2)
3. Steele's Sports, Grafton, OH (0-2)
---
SCORES
Elite 27 Steeles 26
Howards 32 Elite 10
Elite 31 Steeles 21
Elite 34 Howards 21
Howards 26 Elite 15