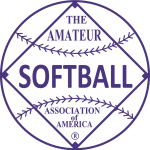 2022 held at Prairie Island Athletic Complex in Prairie Island, Minnesota on September 2-3.
---
Champion – Stagecoach, Shakopee, Minnesota
Runner Up – Blackies, Defiance, Ohio
---
Stagecoach rebuilt their roster in 2022 and defended their ASA C National title by going 6-0 on Labor Day Weekend at Prairie Island. They were led by MVP Josh Miller on the hill with his tough defense and stellar hitting.
Blackies of Defiance, Ohio took second. They had players drop out the Thursday night they left and showed up with ten players and went 8-2.
---
MVP – Josh Miller, Stagecoach/Redline (.579, 2 HR, 8 RBI)
Batting Champion – Kyle Wiest, Shameless/Budweiser – .875 (2 HR, 11 RBI)
HR Champion – Luke Otto, Stagecoach/Redline – 9 (.760, 28 RBI)
---
2022 ASA C ALL AMERICANS
Jason Alderson, SN2/NULEEVE/A&B/Monsta (.850, 1 HR, 8 RBI)
Wayde Whelan, Stagecoach/Redline (.700, 1 HR, 12 RBI)
Seth Blair, MMB/The Box/Monsta (.739, 3 HR, 12 RBI)
AJ Coleman, Stagecoach/Redline (.650, 4 HR, 11 RBI)
Kyle Franzen, Shenanigans/WTP/Dunn Sports (.625, 1 HR, 8 RBI)
Jeremy Barnfield, Shenanigans/WTP/Dunn Sports (.650, 4 HR, 14 RBI)
Mark Blazeiewske, Shenanigans/WTP/Dunn Sports (.600, 5 HR, 15 RBI)
James Yenser, Blackies (.652, 3 HR, 9 RBI)
Eric Vaughn, Blackies (.642, 8 HR, 25 RBI)
Logan Pinckney, Oak Ridge Dental (.808, 1 HR, 16 RBI)
Geoff Yenser, Blackies (.639, 10 RBI)
Ryan Neitzke, Blackies (.615, 2 HR, 10 RBI)
Travis Branson, Stagecoach/Redline (.636, 5 RBI)
Zach Dubanoski, Stagecoach/Redline (.625, 6 HR, 19 RBI)
Jon David, Stagecoach/Redline (.720, 2 HR, 12 RBI)
---
FINAL STANDINGS
1. Stagecoach/Redline, Shakopee, MN (6-0)
2. Blackies, Defiance, OH (8-2)
3. Shenanigans/WTP/Dunn Sports, Pleasant Prairie, WI (4-2)
4. Shamless/Budweiser, Sheffield, IA (3-2)
5t. The Box, Fargo, ND (2-2)
5t. Oak Ridge Dental, Lakeville, MN (5-2)
7t. S2N/NULEEVE/A&B/Monsta, St Peter, MN (4-2)
7t. MMB/The Box/Monsta Athletics, West Fargo, ND (3-2)
9t. Grassland, Greenwood, WI (2-2)
9t. RMI/First Class Mortgage/Budweiser, Grand Forks, ND (2-2)
9t. Iconic Apparel/Lake Painting, Adel, IA (2-2)
9t. Russell's Paint & Body, Oviedo, FL (3-2)
13t. Gwaltney Group/Remax Results, Rochester, MN (2-2)
13t. Pioneer Auto, Sioux City, IA (2-2)
13t. The Mill/A3, Sidney, MT (1-2)
13t. St. Cloud Subaru, Foley, MN (1-2)
17t. Minnesota Maniax/H. Sports/Easton, Forest Lake, MN (1-2)
17t. Good Vibes Only, Des Moines, IA (1-2)
17t. VHI/Northern Beverage/Greater Than, Rochester, MN (1-1)
17t. Bash/Elusive Sports/Six Branch/BGC, Columbia, MO (1-2)
17t. Demars Softball, East Haven, CT (1-2)
17t. Eide, Bismarck, ND (1-2)
17t. Silverbacks, Inver Grove Heights, MN (0-2)
17t. The 10th Inning, Hudson, IA (0-2)
25t. Square One/Spiderz, Waukesha, WI (0-2)
25t. The Creek, Stewartville, MN (0-2)
25t. Flirts/T&C Lawn Care, Cedar Falls, IA (0-2)
25t. Kass & Co, Peosta, IA (0-2)
25t. Omaha's Finest, Omaha, NE (0-2)
---