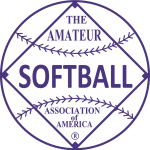 2021 held at Drakes Creek Park in Hendersonville, Tennessee on August 21-22.
---
Champion –  Thunder/Chosen/All American Restoration, Gladewater, Texas
Runner Up – Juno Athletics/MPT Rentals, Toms River, New Jersey
---
MVP – Kyle Pearson, Thunder/SIS/Chosen/All American/Menosse/RDD/S&S
HR Champion – Kyle Pearson, Thunder/SIS/Chosen/All American/Menosse/RDD/S&S (10)
HR Champion – Jeremy Yates, Daddy Rocks/Ductech/Hoffman/S&S (10)
Batting Champion – Filip Washington, Monsta Black Sheep/Texas5/Monsta Athletics (0.857)
---
The competition was an absolute slugfest with 164 home runs leaving the park. Teams tallied a grand total of 485 runs in 12 games with just under half the winners scoring over 30 runs in their victories. Five games were decided via run-rule and another five were won in walk-off fashion. Three teams remain in the men's division and will duke it out on Sunday morning in hopes of claiming the Championship trophy.
Juno Athletics/MPT Rentals sealed their spot in the title game after going undefeated in today's action. Bats were hot all day for Juno Athletics as they scored 91 runs on 97 hits. In their first game, Juno Athletics edged out Chanticlear Pizza_Monsta in a tight 25-24 contest before posting a 34-19 rule-rule victory over Apex. The winner's bracket finale was a solid matchup between Juno Athletics and Thunder/Chosen/All American Restoration that resulted in a come-from-behind walk-off win for Juno Athletics after two home runs tied and won the game in the seventh. Juno Athletics will compete for the title in the Championship Game on Sunday at 10 a.m. CT.
After falling to Juno Athletics 32-28, the Thunder was sent to the loser's bracket where they will face off against Daddy Rocks/Hoffman/Ductech/S&S in the semi-final contest Sunday morning at 8:30 a.m CT. The Thunder had a solid showing in their first two outings, defeating Daddy Rocks 22-18 and Comotose/S2N/Monsta 8-7. Daddy Rocks' loss to Juno Athletics in their first game of the day fueled the fire for them to blast through the loser's bracket, pulling out three straight wins including two run-rule victories.
Daddy Rocks/Hoffman/Dutech/S&S and Thunder/Chosen/All American Restoration met for the second time in the tournament as they faced-off in the semi-final contest at 8 a.m. on Sunday. Both teams got on the board in the first inning, but after Thunder's nine-spot in the second they left Daddy Rocks in the dust. Another big inning in the third extended Thunder's lead before they sealed the 25-3 run-rule victory after four innings. Travis Clark, Brian McBryde, and Kyle Pearson each hit two home runs apiece with Pearson leading the Thunder with six RBI.
The Thunder entered the Championship game against Juno Athletics needing to win in order to force an "if-necessary" game and complete their quest for the title. This proved to be no issue for the Thunder as they got to work and scored a quick four runs in the first inning. Sending seven home runs out of the park including a grand slam from Bradley Jones, the Thunder racked up a total of 19 hits to take down Juno Athletics 18-11 and force another game.
In the final game of the 2021 USA Softball Men's Class AA Slow Pitch National Championship, both teams came out swinging and put up 13 combined runs in the first inning of play. Juno Athletics cooled off in the second, but the Thunder stayed hot and pushed 12 runners across the plate, putting them ahead 21-6. Nineteen home runs were hit in the title game as each team had 24 hits apiece. The Thunder had multiple chances to walk-off the game via run-rule but were unable to take advantage of the opportunities. Juno Athletics threatened a comeback in the top of the seventh, but they fell short as the Thunder walked away with the 28-20 victory and the National Championship title.
Pearson led the Thunder with a .696 batting average and 10 home runs with 22 RBI over the course of the tournament. Pearson finished third on the team in hits with 16 while Austyn Dawe accounted for 17 hits and Jones led the Thunder with 18.
---
2021 FIRST TEAM ALL AMERICANS
Kevin Bazat, Thunder/SIS/Chosen/All American/Menosse/RDD/S&S (16-23, .696, 8 RBI, 12 Runs)
Austyn Dawe, Thunder/SIS/Chosen/All American/Menosse/RDD/S&S (18-27, .667, 6 HR, 14 RBI, 12 Runs)
John Dombrowski, Juno Athletics/MPT Rentals (13-15, .867, 3 HR, 14 RBI, 10 Runs)
Brandon Hooks, Monsta Black Sheep/Texas5/Monsta Athletics (13-15, .867, 6 HR, 15 RBI, 12 Runs)
Tristan Johnston, Daddy Rocks/Ductech/Hoffman/S&S (12-17, .706, 4 HR, 12 RBI, 13 Runs)
Bradley Jones, Thunder/SIS/Chosen/All American/Menosse/RDD/S&S (20-28, .714, 7 HR, 14 RBI, 8 Runs)
Erik Kanaby, Juno Athletics/MPT Rentals (17-25, .680, 7 HR, 16 RBI, 14 Runs)
Brian McBryde, Thunder/SIS/Chosen/All American/Menosse/RDD/S&S (16-25, .640, 8 HR, 15 RBI, 13 Runs)
Ryan McClanahan, Juno Athletics/MPT Rentals (17-23, .739, 3 HR, 12 RBI, 11 Runs)
Kyle Pearson (LA), Thunder/SIS/Chosen/All American/Menosse/RDD/S&S (21-28, .750, 10 HR, 22 RBI, 16 Runs)
Josh Riley, Thunder/SIS/Chosen/All American/Menosse/RDD/S&S (17-27, .630, 6 HR, 17 RBI, 16 Runs)
Jeff Roxby, Daddy Rocks/Ductech/Hoffman/S&S (18-24, .750, 3 HR, 5 RBI, 12 Runs)
Filip Washington, Monsta Black Sheep/Texas5/Monsta Athletics (15-17, .882, 7 HR, 15 RBI, 13 Runs)
Johnathon Williams, Juno Athletics/MPT Rentals (17-25, .680, 6 HR, 13 RBI, 12 Runs)
Jeremy Yates, Daddy Rocks/Ductech/Hoffman/S&S (20-24, .833, 10 HR, 19 RBI, 19 Runs)
---
FINAL STANDINGS
1. Thunder/Chosen/All American, Gladewater, TX (5-1)
2. Juno Athletics/MPT Rentals, Toms River, NY (3-2)
3. Daddy Rocks/Hoffman/Ductech/S&S, South St. Paul, MN (3-2)
4. Monsta Black Sheep/Texas5/Monsta Athletics, Spring, TX (2-2)
5t. Comatose/S2N/Monsta, Beloit, WI (1-2)
5t. Apex, Ankeny, IA (1-2)
7t. Team No Limits, Gainesville, VA (0-2)
7t. Chanticlear Pizza/Monsta, Becker, MN (0-2)
---
OTHERS
Jason Matusik, Monsta/Black Sheep (14-19, .737, 4 HR, 5 RBI, 12 Runs)
Tyler Buck, Daddy Rocks (15-22, .682, 6 HR, 14 RBI, 10 Runs)
Zach Messer, Daddy Rocks (14-21, .667, 2 HR, 9 RBI, 10 Runs)
BJ Fulk, Daddy Rocks (14-23, .609, 1 HR, 6 RBI, 5 Runs)
Kyle Pearson (FL), Daddy Rocks (14-23, .609, 7 HR, 15 RBI, 11 Runs)
Dale Brungardt, Juno Athletics (13-24, .542, 5 HR, 12 RBI, 10 Runs)
Jason Branch, MPT/Anarchy (15-26, .577, 7 HR, 15 RBI, 13 Runs)
Travis Clark, Thunder/Chosen/All American Restoration (13-26, .500, 6 HR, 14 RBI, 9 Runs)
---